Many great things happened this year at Bradley University. Here's a look back at 2018.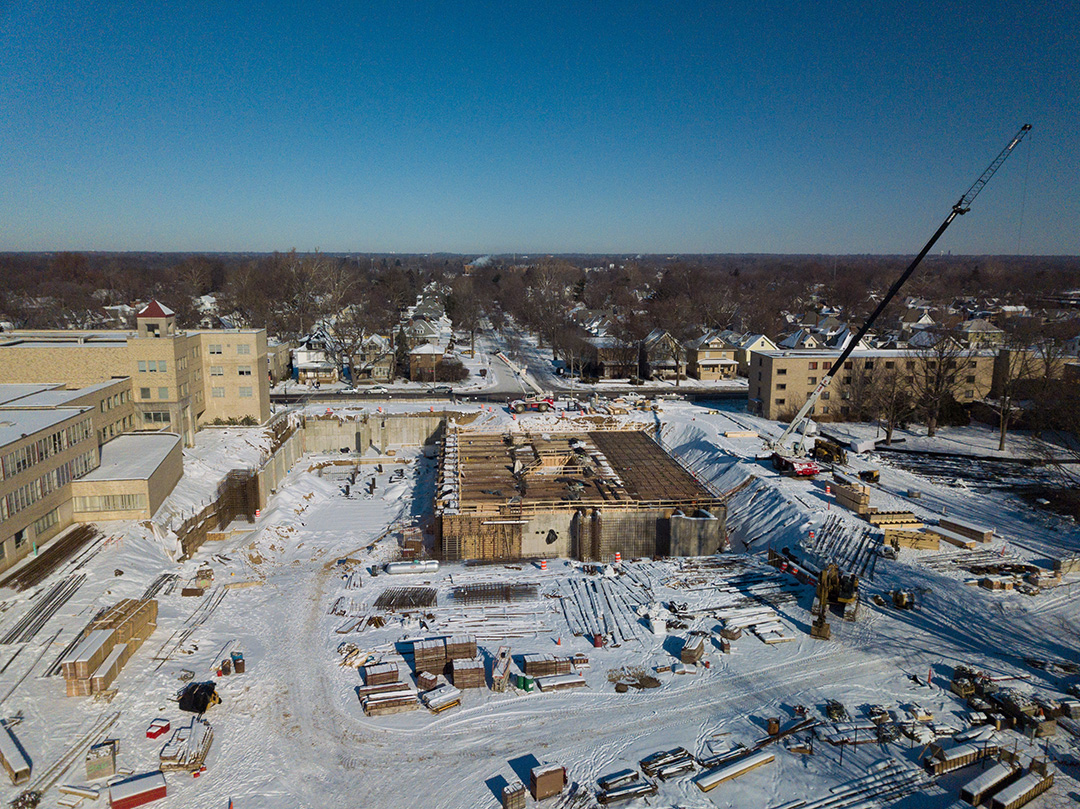 Snow didn't stop construction on our new business and engineering complex back in January.

Students got a start on their future careers at the February Job Fair.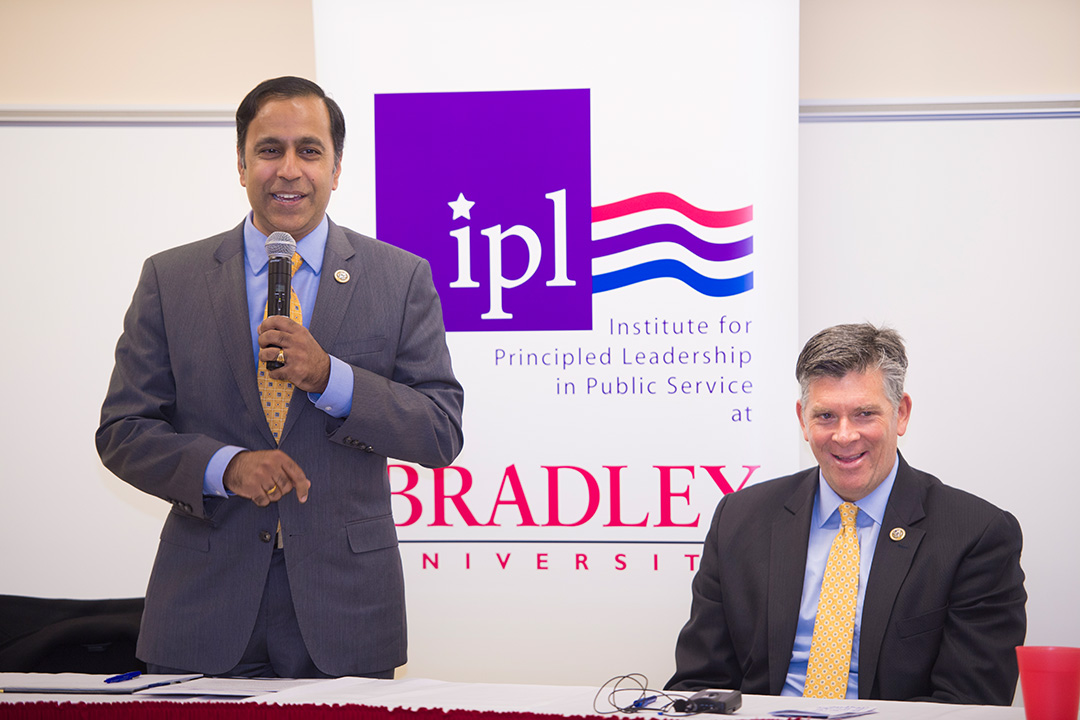 In March, Illinois Congressmen Raja Krishnamoorthi (D-8th district) and Darrin LaHood (R-18th district) discussed the importance of bipartisanship and current issues facing Congress.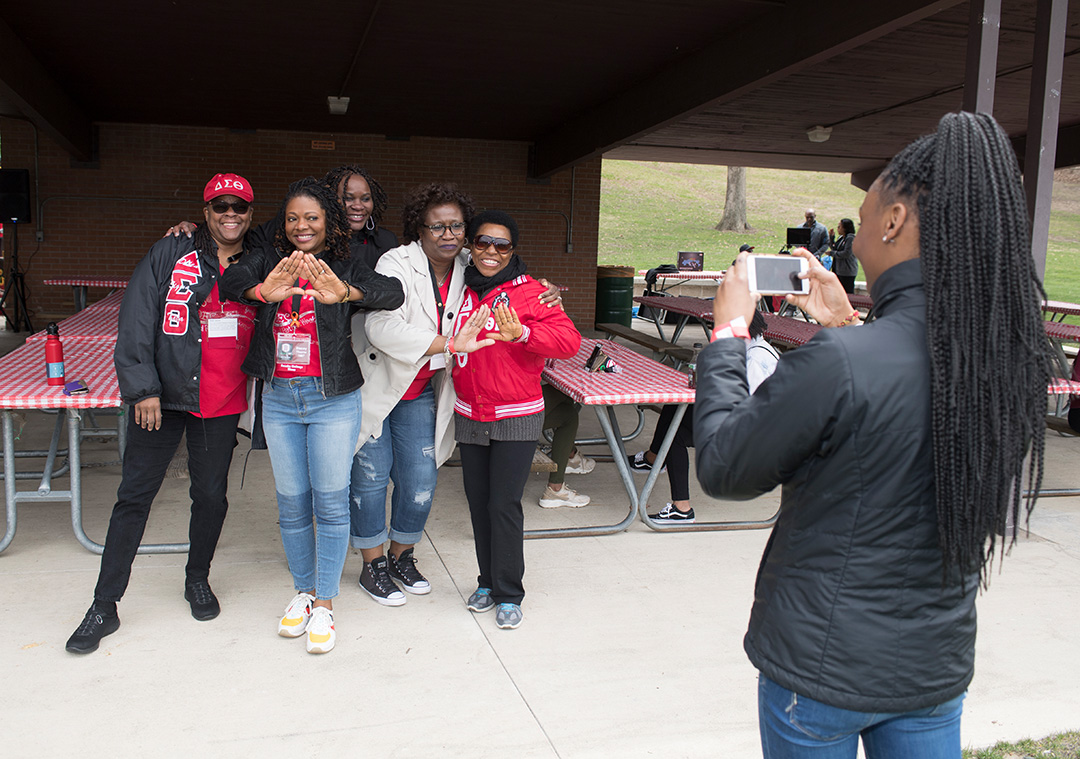 Members of BUBAA had fun at their picnic in April at Laura Bradley Park.

May Commencement always brings lots of smiles!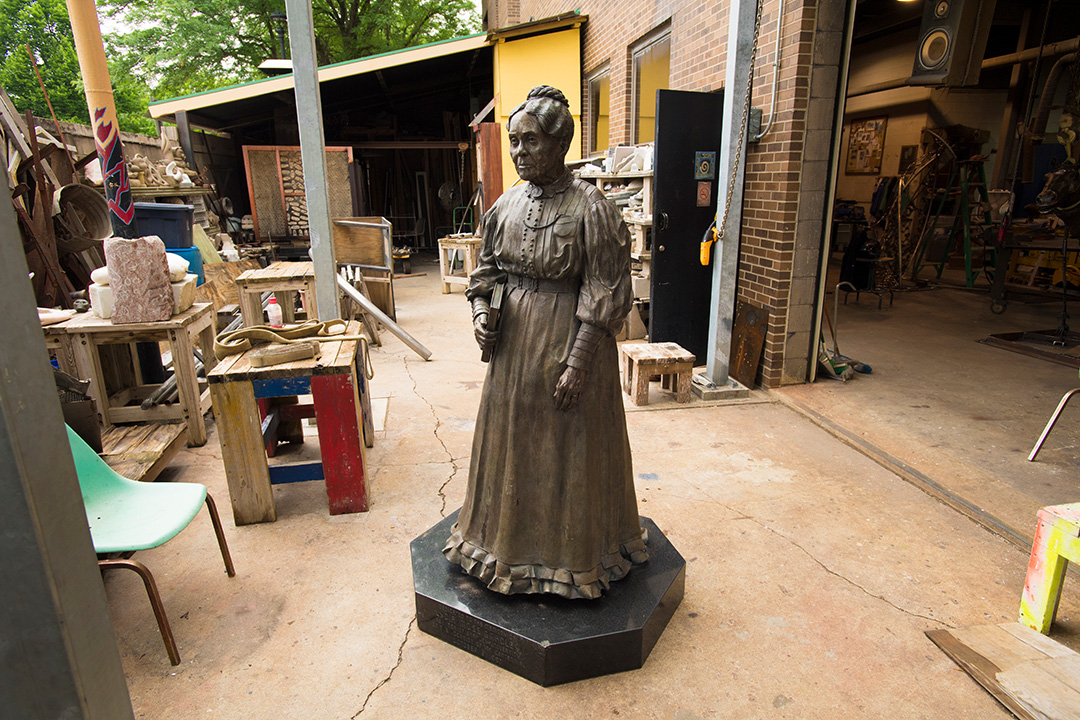 Mrs. Bradley was knocked down in June, but she made a speedy recovery and was back on campus in time for the students' return in August.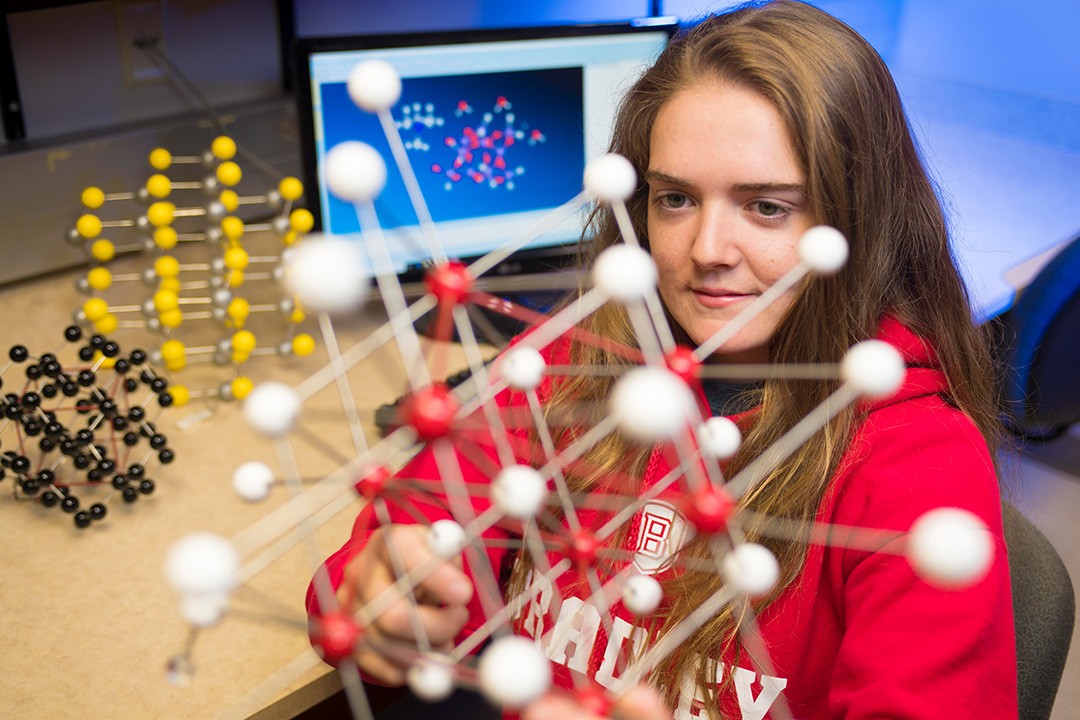 July brought Bradley senior and pre-med chemistry major Kathryn Beard to the department's summer research program, which also includes local high school students.

Bradley's newest class of first-year students lined up on Alumni Quad in August.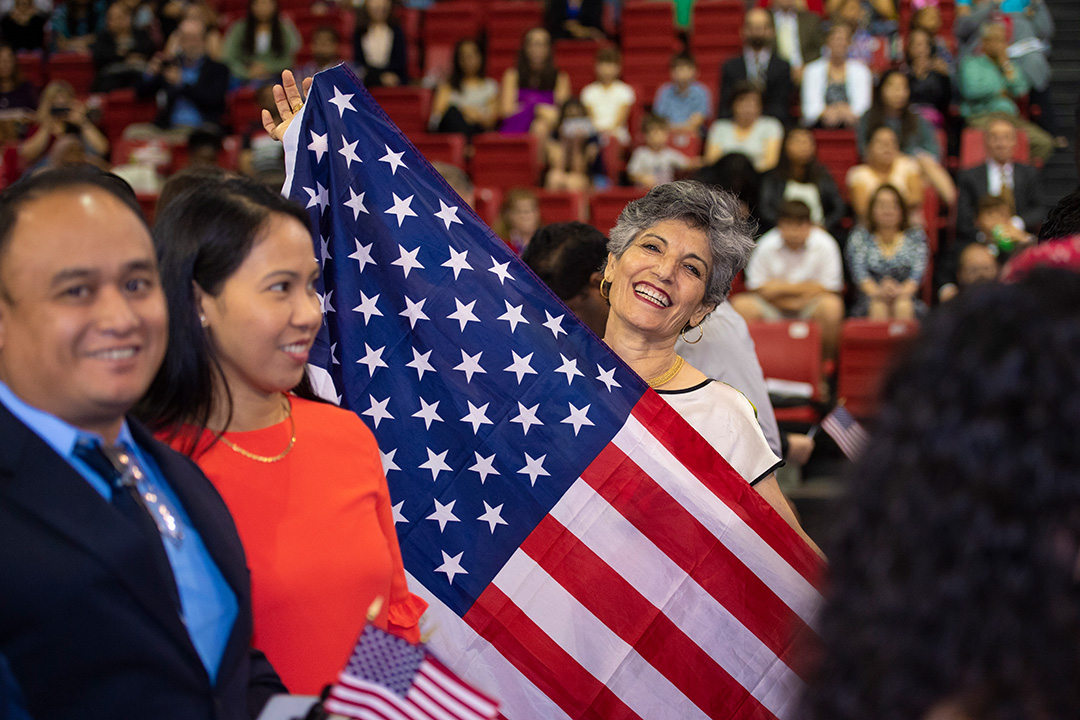 More than 650 immigrants became U.S. citizens in September at the Renaissance Coliseum, one of the largest naturalization ceremonies in central Illinois history.

September also saw the lighting of the B, always a big hit at Homecoming.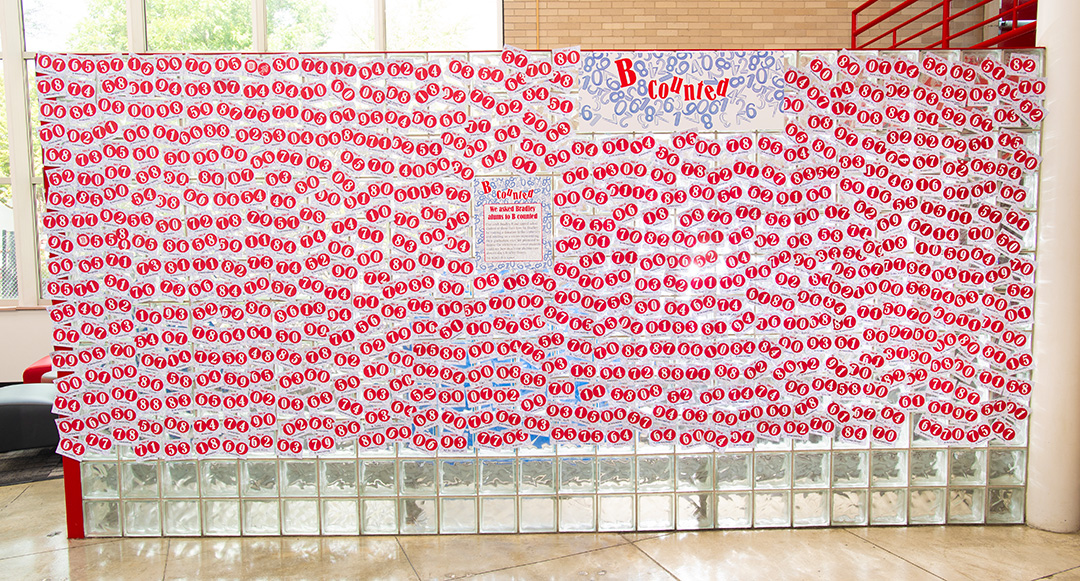 A big thank you to all our alumni who contributed to our B Counted campaign! Here's what our wall of class years looked like in October.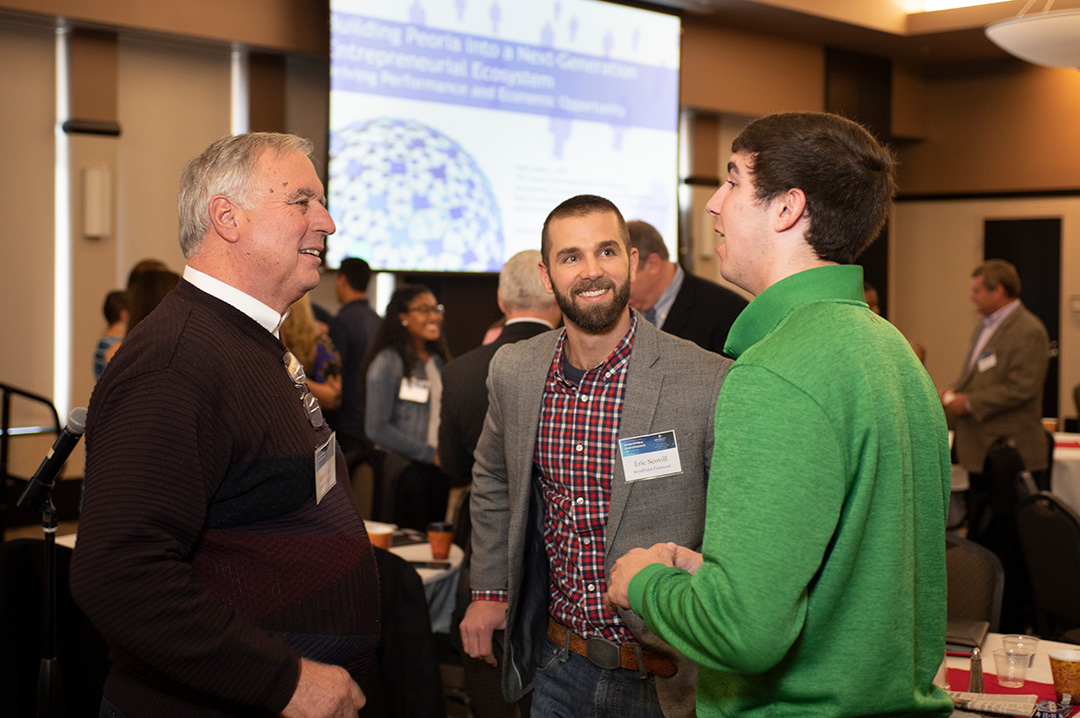 Attendees at November's Entrepreneurial Ecosystem and Convergence Conference focused on the entrepreneurial landscape and economic development of our region.

Eric Petersen '03 wowed the crowd in December performing with Bradley's own Jazz Ensemble.
Photos by Duane Zehr