When I arrived at Bradley at age 17, I didn't have a clue about what I wanted to be, which probably explains why I changed majors three times during the first year. English turned out to be a perfect fit, nourishing my love of reading and writing, but flexible enough for me to explore other interests.
In addition to 12 hours of marketing courses, I took classes in music, journalism, film studies, religion, politics and astronomy. I even, grudgingly and with considerable prodding from my advisor (Dr. Paul Sawyer, great teacher), took Econ 100 with Kal Goldberg, which turned out to be one of my favorite classes of all time. But I was an English major who didn't want to teach English, so I started shopping around for other career possibilities.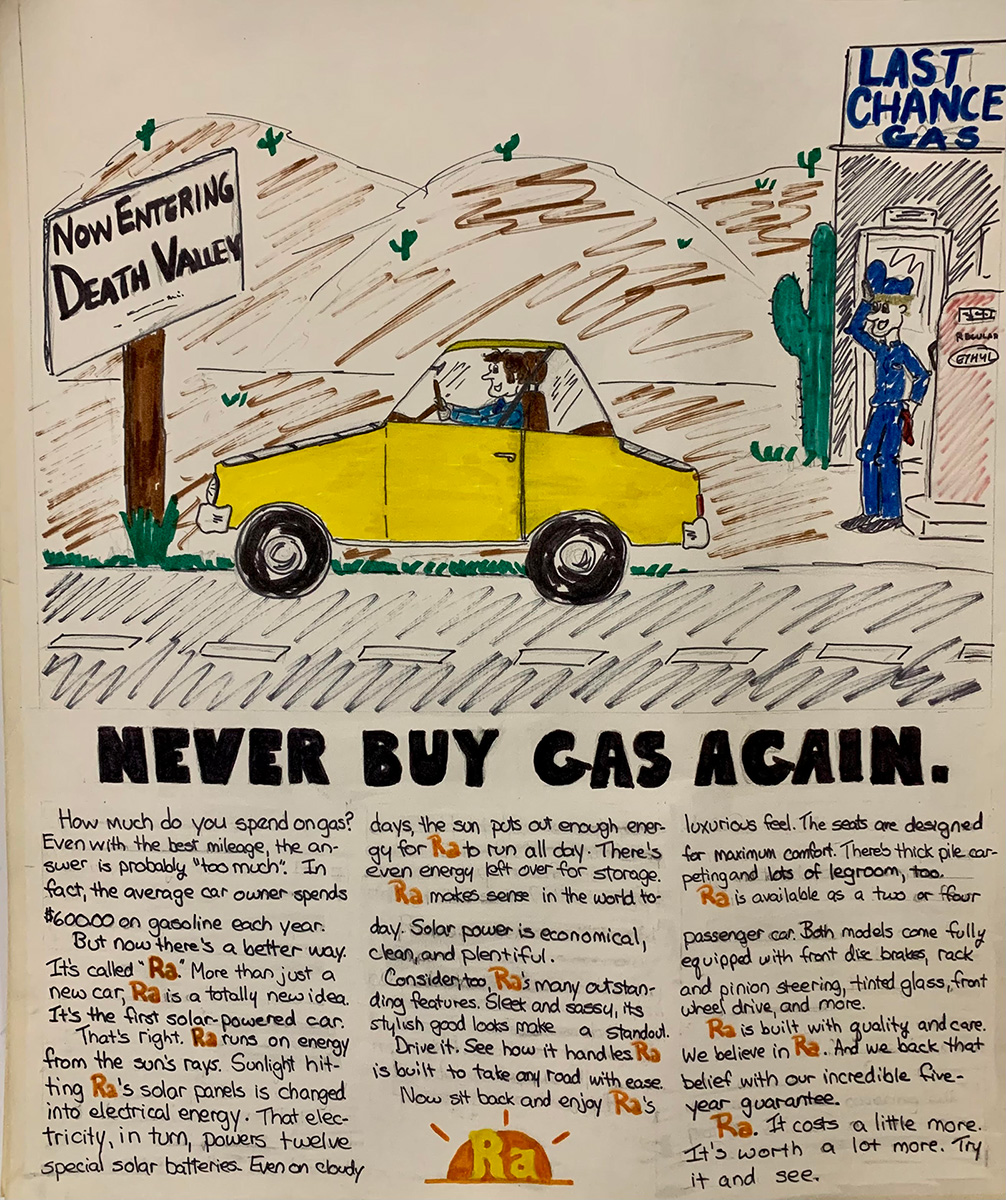 Advertising intrigued me, but all I really knew about it was the character Darrin Stephens on "Bewitched" was an adman. Then I took Advertising Planning and Decision Making with Paul Arney. Our assignment was to invent a product and plan an ad campaign for it. Mine was a solar-powered sports car — I was a little ahead of Elon Musk — and along with developing a budget and deciding on media buys, I wrote and designed all the creative materials.
My classmates were all business majors, and they were more focused on spreadsheets and market research than the creative possibilities of the assignment. Also, their imaginary products tended to be things like office supplies, so they were given the kind of low budgets that go into advertising items like that. But I had a sports car! Professor Arney gave me a huge budget, which I theoretically blew on TV commercials, coast-to-coast billboards and full-page ads in Sports Illustrated and Playboy.
I never got a chance to write car commercials in real life, although I did write print ads for some big-name companies like Yamaha and Kodak. I spent the first half of my career focused on the creative side of advertising as a writer and creative director. Then, almost by chance, I became the marketing director of a health system with a hospital, multiple physician practices and a nursing college.
After a moment of panic, I started drawing on the lessons learned in those marketing classes: how to put together a plan, negotiate ad buys, and conduct and analyze consumer research. It wasn't too terribly different from the work I did on "Ra, the Solar Car," an assignment I knew I'd already aced.
— Rosemary Keating Stuttle '76 M.A. '85