At this year's Founder's Day Convocation, Bradley University inducted two corporate executives into its prestigious Centurion Society. Additional awards honored faculty and alumni in the areas of scholarship, teaching and public service.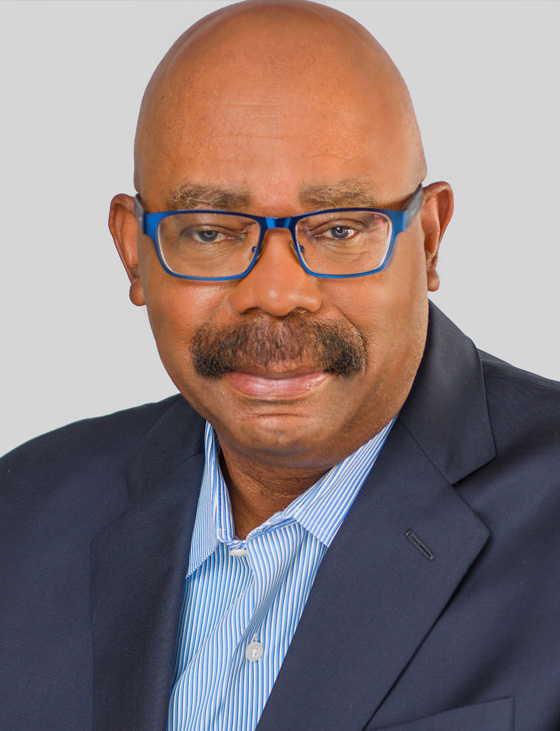 Stephen C. Lewis '72
Engineer, innovator, philanthropist, executive, advocate, Lewis spent nearly four decades with auto giant Ford Motor Company.
"Bradley, beyond providing academic acumen and excellence, to me, instilled values and culture. To me, that's the most important thing you can leverage to help others to help themselves"
Katie McCord Jenkins EMBA '08
Peoria native Katie McCord Jenkins is the fifth-generation McCord to serve as president of Illinois Mutual Life Insurance Company.
"I have found over the years that when you have a passion for a cause or an institution … no matter how much you give in terms of your time, your talent or your treasure, you always receive more in return."
Alumni Awards
DISTINGUISHED ALUMNA AWARD
Stephen C. Lewis '72
LYDIA MOSS BRADLEY AWARD
Jennifer Davis Mathis '88
OUTSTANDING YOUNG GRADUATE AWARD
Joshua Grant '05
Faculty Awards
CATERPILLAR FACULTY ACHIEVEMENT AWARDS FOR SCHOLARSHIP
Rachelle Pavelko, assistant professor of communication
Mahmoodreza Soltani, assistant professor of civil engineering and construction
CATERPILLAR FACULTY ACHIEVEMENT AWARDS FOR TEACHING
Tianjiao (Grace) Wang, assistant professor of advertising and public relations
SAMUEL ROTHBERG PROFESSIONAL EXCELLENCE AWARD
Jing Wang, associate professor of electrical and computer engineering
CHARLES M. PUTNAM AWARD FOR EXCELLENCE IN TEACHING
Patricia Nugent, professor of education, counseling and leadership
FRANCES C. MERGEN AWARD FOR PUBLIC SERVICE
Heather Ford, assistant professor of UI/UX interactive media