1968
Betty "B.J." Brockmeier Bauer lives in Meridian, Idaho, and Scottsdale, Ariz. A member of Pi Beta Phi, she has three children and six grandchildren.
Kandy Baumgardner earned a doctorate in genetics at Utah State University and was a professor and administrator there and at Eastern Illinois University. She has three stepsons, seven grandchildren and a great-grandchild and lives in Congerville, Ill.
Alvin "A.G."" Block was a public affairs and political journalist in Idaho and California, and is the editor and lead writer for the California Almanac of Politics and Government. He founded and directed a public affairs journalism program for the University of California system. He has two sons and lives in Sacramento, Calif.
Pat Brophy M.A. '70 earned a doctorate at Southern Illinois University Carbondale. He has two children and two grandchildren and lives in Oceanside, Calif.
Sheila Gurnsey Burton taught music in elementary and high schools and now works at her husband's law office. A mother of two, including Melissa Taylor Heil '97, and grandmother of three, she lives in Rushville, Ill.
Jerrie Feinstein M.A. '69 earned a diploma in counselor education from Long Island University and worked as a high school counselor. A member of Sigma Delta Tau, she reports being happy and healthy living close to the Atlantic Ocean in Hollywood, Fla.
Ruth Kengott Grockis visited 89 countries in a career with a major airline and as an independent contractor with a travel agency. A member of Gamma Phi Beta, she has two daughters and a grandson and lives in Deerfield, Ill.
Dale Hachtel was a charter member of Sigma Phi Delta and worked for several engineering firms. After retiring, he moved to Port Byron, Ill., and is active in several groups and his church.
Joanne Zeller Hachtel worked in communications and public relations for organizations including the Columbus, Ohio, Public Library, Franklin University and The Ohio State University Medical Journal. Her work also appeared in various magazines.
Steve P. Havera served in the Army and earned a master's degree and doctorate at the University of Illinois. He worked as a research scientist for the Illinois Natural History Survey and served as an adjunct professor of biology at Western Illinois University and at Bradley. In 2001, the College of Liberal Arts and the university named Steve a Distinguished Alumnus and Centurion respectively. He has has two sons, including Stephen J. Havera '02, and four grandchildren and lives in Lewistown, Ill.
Lukia "Lukie" Chelikas Hoffman worked more than 30 years as a supervisor at Caterpillar Inc. before retiring to care for her widowed father. The mother of four children and grandmother of 11, she splits time between Morton, Ill., and Florida and is an insurance agent.
Celesta Jurkovich worked in public information for various Chicago city departments and was the first female press secretary for a Chicago mayor, serving Michael Bilandic from 1977–79. Moving into bank management, she earned an MBA at Northwestern University and was vice president-government relations in Washington, D.C., for the Chicago Board of Trade. A member of the Futures Industry Hall of Fame, Celesta has two stepchildren, seven grandchildren, a great-grandson and lives in Chevy Chase, Md.
Ruth Bigot Keenan-Hillmer taught and earned a specialist degree at Butler University before working as an elementary school principal to round out a 40-year career. She has two children, six grandchildren and lives in Westfield, Ind.
Barry M. Krell's first job was as a Bradley admissions officer. He joined OmniOffices and rose to vice president, responsible for 15 locations nationwide before moving to InterOffice. He was executive vice president of telecommunications for CarrAmerica Real Estate. He and his wife, Sherilyn Rubin Krell '70, have one daughter and a grandson and live in St. Louis.
Stephen LaPaugh was a Marine in Vietnam before coming to Bradley. After graduation, he worked for Newport News Shipbuilding, followed by various engineering jobs for the U.S. government that took him to Saudi Arabia, Kuwait and Somalia before retiring to his next endeavor — as a blacksmith. He volunteers rebuilding cannons at the Yorktown Battlefield National Park. He and his wife, Paula, have two sons and two grandsons and live in Newport News, Va.
Frank Mavetz played basketball and baseball at Bradley and taught high school for 34 years. He and his second wife, Janet, live in Canton, Ill. Frank has two children, three stepchildren, three grandchildren, nine step-grandchildren and six stepgreat-grandchildren.
Corliss Yerby O'Bryan earned a master's degree and doctorate at the University of Missouri and retired from the University of Arkansas in 2016. She has three children and lives in Springdale, Ark.
Diane Zuhlke Ottino has two children and five grandchildren. She lives in Springfield, Ill.
Chuck Pillsbury was a member of Sigma Phi Epsilon and met his wife, Linda Jenner Pillsbury '67, on campus. They have two children, seven grandchildren and live in Capistrano Beach, Calif.
Mary Ann Scesniak Przytula taught for 30 years. She has two children and six grandchildren.
John Skubik was an Air Force pilot before earning an MBA at the University of Michigan. A bank executive in Chicago and Michigan, he was a founding member of Phi Alpha/EAE and met his wife, Mary Allen '69 on a blind date. The couple lives in Birmingham, Mich., and have two children and three grandchildren.
Susan Miller Smolik retired as an educator in 2003. She earned a master's degree from the National College of Education. Susan and her husband, Bill, have two children.
Sue Kaplan Tolpin earned a master's degree in vocational counseling and worked in education and at Nordstrom's. She and her husband, Tom, have two children and four grandchildren and live in Highland Park, Ill.
Keith Vanden Dooren followed his father, Oscar '38, on campus where his fellow students and professors became a second family. A member of Alpha Kappa Psi, he earned his juris doctorate at Chicago-Kent College of Law and worked for the Florida Attorney General for 31 years. Keith and his wife, Marsha, have three children and live in Tallahassee, Fla.
Jim Weber was ROTC commander and a member of the drill team. He earned an MBA at the University of North Dakota. Jim has two sons and three grandchildren and lives in West Grove, Pa.
Ahadi White moved to California after graduation but came back to Peoria and worked 36 years for Bell/Ameritech/AT&T Systems. Known as Joyce White at Bradley, she said her new business cards refer to her as "Connoisseur of Leisure. She has one child.
1976
Richard Lemke serves as public works director for DeKalb County, Georgia.
1977
Don Patton retired after 37 years at the Chicago Board Options Exchange, where he was vice president and controller. He coaches the golf team at Chicago's Brother Rice High School.
Kirk Wessler retired as the sports editor of the Peoria Journal Star and was inducted into the U.S. Basketball Writers Association Hall of Fame during the NCAA's Final Four in San Antonio. He and his wife, MaryFrances Pattara '78, celebrated their 40th wedding anniversary in June. They have five sons, including Luke Wessler '05. Three of their four daughters-in-law also are Bradley graduates.
1980
Wil Burns is the new director of the Center for Land, Environment, and Natural Resources at the University of California- Irvine School of Law. He also teaches courses in international environmental, climate change and ocean-coastal law.
Mike Fout is vice president of operations at Kemco Systems, a global water and energy technology company.
1982
Forbes recognized Kimberly Friday Mitchell on its list of Top Women Wealth Advisers and Best-in-State Wealth Advisers this year. She is an adviser for the College of Education and Health Sciences and is a certified financial planner/chartered retirement planning counselor and wealth management adviser at Merrill Lynch.
1987
Charles Krugel is a labor and employment attorney and human resources counselor in the Chicago area. He recently was elected to the board of the Decalogue Society and serves as board chair for Oak-Leyden Developmental Services.
The Association to Advance Collegiate Schools of Business (AACSB) has named Michele Sullivan MBA '89 to its 2018 class of Influential Leaders. She is president of the Caterpillar Foundation.
1989
Leading Lawyers magazine featured Matthew Walsh as its January 2018 cover story. He is a capital partner with Hinshaw and Culbertson LLP in Chicago. He and his wife, Cathy Hartman Walsh '91, have two children, including Hope '21.
1991
Steven Berman, partner with the Chicago law firm Anesi, Ozmon, Rodin, Novak & Kohen, Ltd., won a $1.75 million settlement for a client injured by an amusement ride at an after-prom event.
1992
The United Way of Kenosha has named Jeff Hill, president of Herzing University's Kenosha Campus in Wisconsin, to its board of directors.
1994
Gabrielle Engle Batkin is vice president of legislative affairs at Northrop Grumman.
1995
Jason McLaughlin is senior vice president—market manager for the Chicago North Shore Market of Wells Fargo Advisors, handling six locations. He has been with the company or its predecessors since 1999.
Christine Swanson Ness, a fire protection and life safety engineer at PDC Engineers in Anchorage, is the 2017 Alaska Engineering Societies' Engineer of the Year. She credits Professor of Mechanical Engineering Emeritus Richard Deller for inspiring her.
1996
Melna Langham is print production manager in the creative services unit of United Airlines in Chicago.
1997
R. Joe Degitz MSN '09 earned a doctorate from Illinois State University. He is an assistant professor of nursing at Saint Francis Medical Center College of Nursing in Peoria.
Kimberly Yocum Lyons marked 10 years at Hanson Professional Services Inc.'s Peoria office, where she works as a land surveyor.
1998
Jonathan Sweet is director of the Boating Industry Top 100 Program, which recognizes the best boat dealers in North America. He and his wife, Lorie Nudel Sweet '98, have two children and live in Chaska, Minn.
1999
Noah Praetz testified before the U.S. Senate's Rules and Administrative Committee in June on election security. He is the director of elections in Cook County, Illinois.
2000
The Transportation Research Board has named Matthew Dawson MSCE '10 to a three-year term on its Standing Committee on Geometric Design. He is a senior transportation engineer with Hanson Professional Services Inc. in Peoria.
Stephanie Barrett Webster '00 is senior vice president of development at Cullinan Properties, Ltd. She has been with Cullinan since 2003.
2001
Jessica Owings Crouch is a visual artist and letterpress printer at Wolverine Farm Letterpress and Publick House in Fort Collins, Colo.
2002
Andy Canopy MBA celebrated 10 years as a project manager with Hanson Professional Services Inc.
2006
Andrew K. Greene is a quantitative researcher with JPMorgan Chase & Co. His partner, Rachael Jensen '06, is a lawyer with the NYC Administration for Children's Services.
Ryan Doerrer MSCE '08 received his Illinois Structural Engineering License in 2017.
Jillian Riewerts Nelson is senior director of annual giving at Illinois State University, where she had served as director of stewardship and donor relations. She earned an MBA from James Madison University.
2007
Henry Balfanz MBA received the 2018 Andison Award for Excellence in Teaching at Alma College in Michigan, where he is an assistant professor of business administration.
2009
Matthew Harris joined WGCI in Chicago as the station's promotions director.
2010
Marcus Belin M.A. '14 is the new principal at Huntley High School in Huntley, Ill.
2011
Adam Bockler graduated from the Black and Brave Wrestling Academy and has performed as a pro wrestler. He is a content strategist for ONEFIRE.
Cory Bollmann is a project engineer with Interstate Highway Construction.
2012
Vannesia Darby started an online marketing agency, MOXIE Nashville.
2013
Justin Restaino won a 2018 Sports Emmy in live graphic design for his work on League of Legends.
2014
Becca Wagner earned her Illinois license as a professional engineer. She is a traffic engineer with Hanson Professional Services Inc. in Peoria.
New York Cosmos B of the National Premier Soccer League signed forward Wojciech Wojcik. He was the Missouri Valley Conference's 2013 Player of the Year and Bradley's outstanding male athlete that year.
2015
Markist Booker is senior associate for global corporate affairs at SC Johnson.
2018
Sophia Astrene M.A. earned her master's in non-profit leadership in May and headed to Greece to visit family. While there, she stayed at the hotel owned by Despina Zirinis Mamantzis '73, who has lived in Greece for over 40 years.
---
Bells & Rattles
Douglas Hausam '08 MBA '10 and Jana Shoun, April 8, 2017.
Whitney Lawson '08 and Justin Kopaskey, Sept. 23, 2017. (no photo)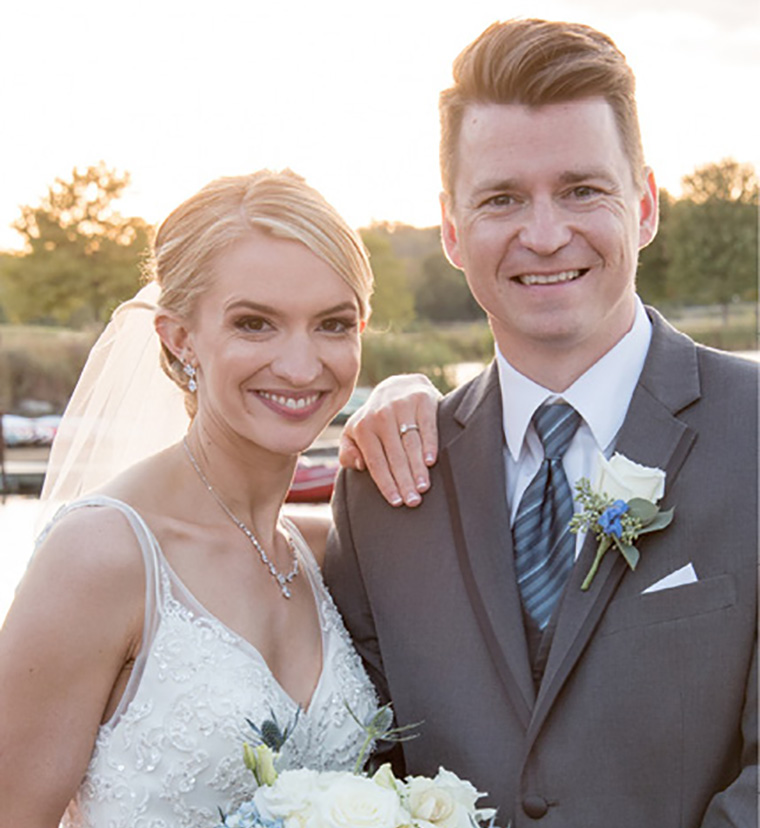 Meredith Sargent '10 and Adam Wilk, Sept. 29, 2017.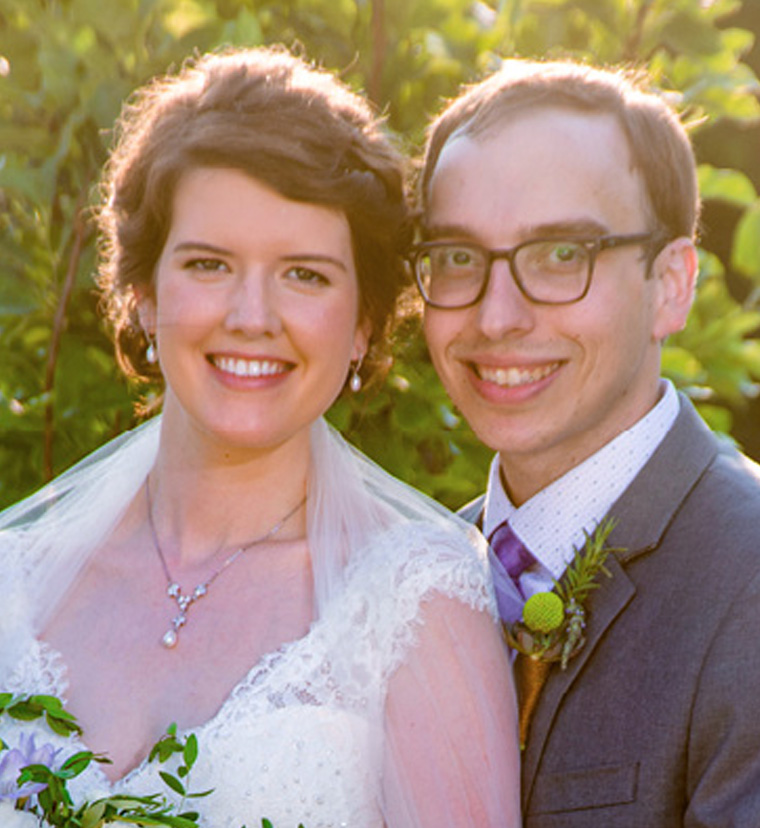 Colleen Hickey '11 and Jason Milano, June 30, 2017.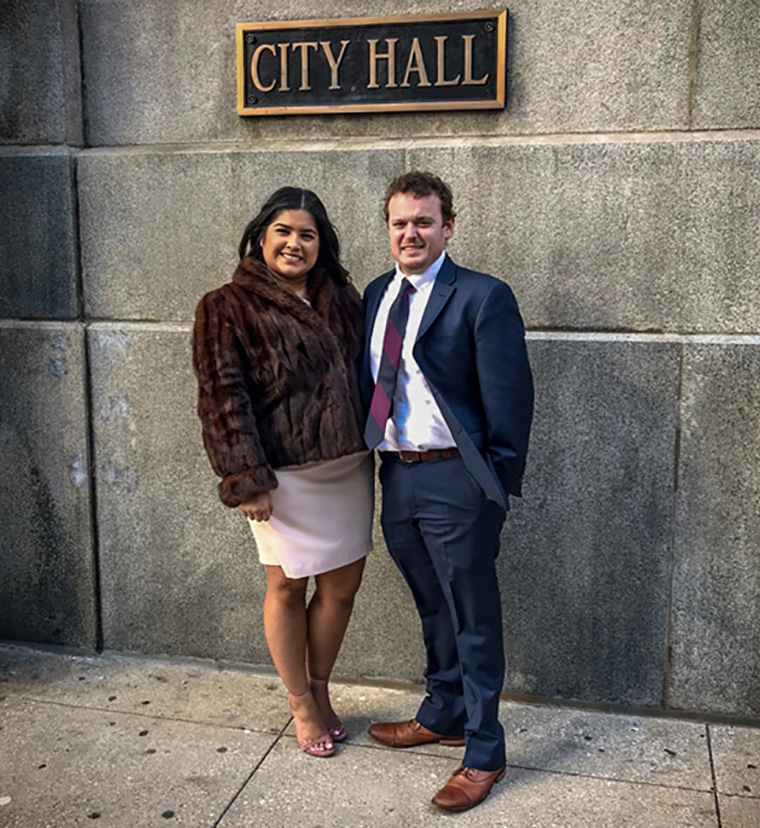 Catarina Salazar '15 and Edward Antanitus III '13 '15, March 1.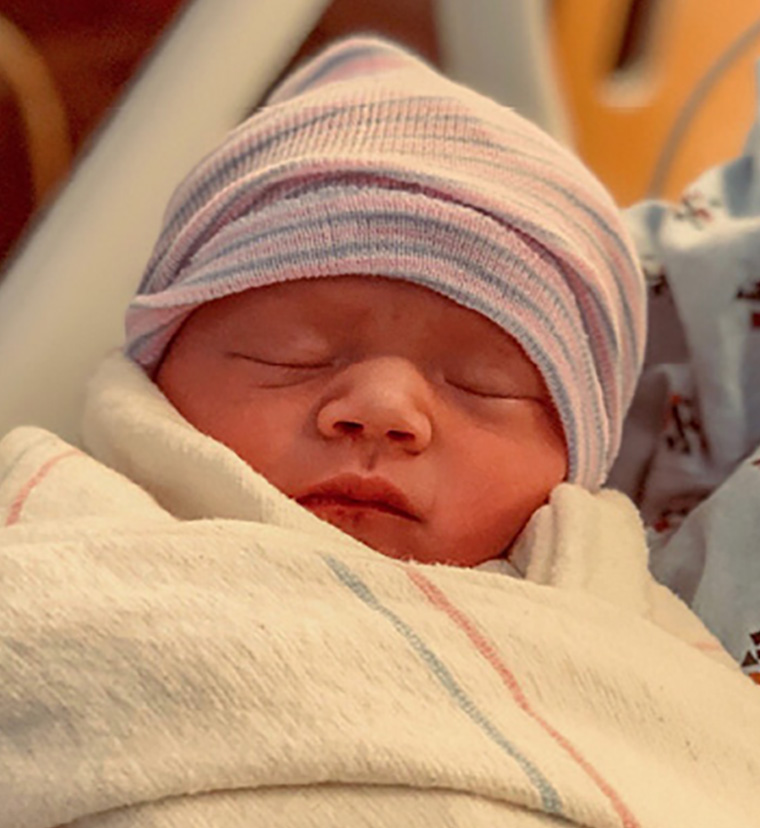 Michael and Johnna Bond Szczurko '04, Lincoln Michael, Jan. 29.
Allison and Ryan Doerrer '06 MSCE '08, Mackenzie Kay, June 19, 2017.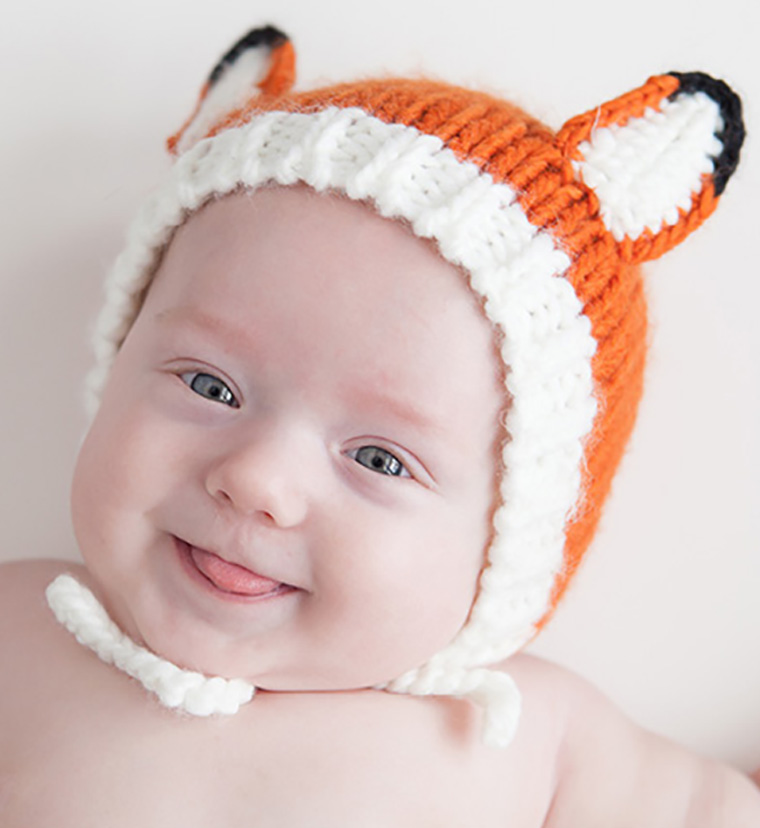 Joanne Wegiel '06 and Daniel Czempinski, Alexander Daniel, Oct. 10, 2017.
Cody '09 and Stephanie Coen Bonham '11, John Joseph, Sept. 25, 2017.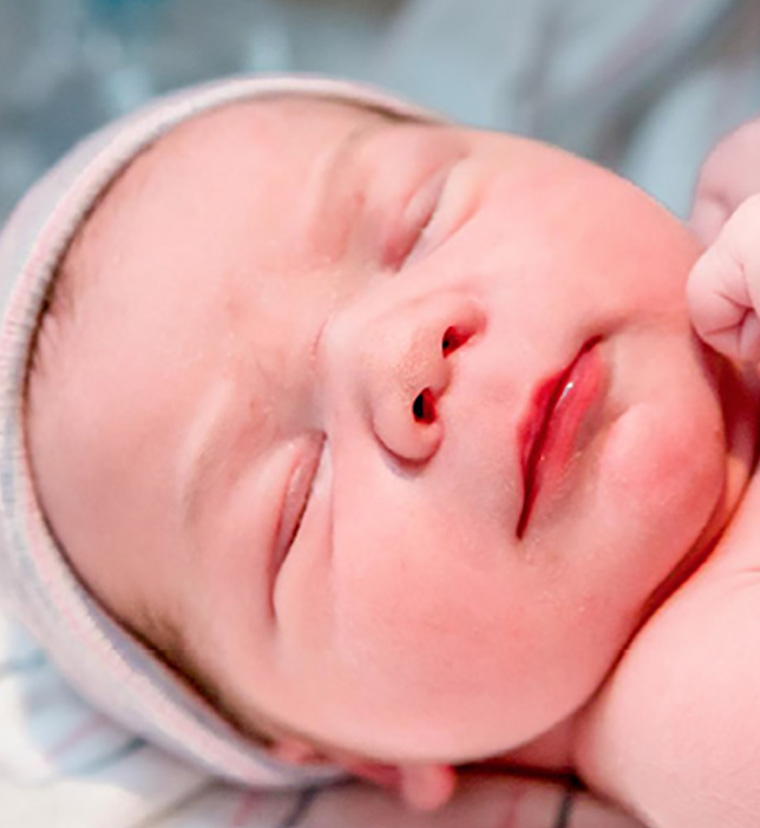 Geoff and Hannah Thurwanger Morrissey '11, Gideon Hugh, March 18.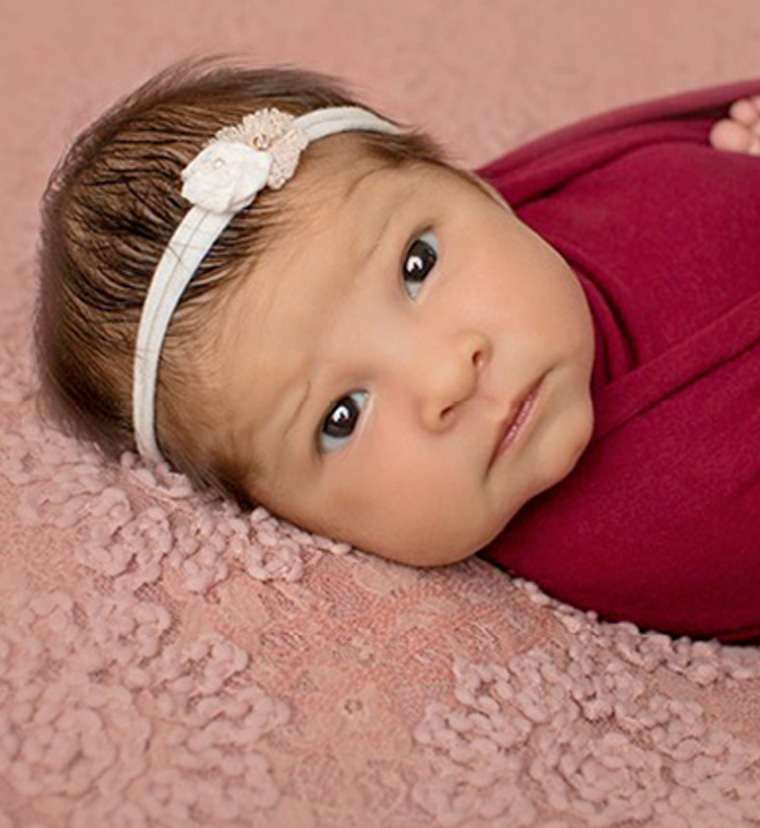 Alex '12 and Katie Aguirre Certa '13, Allison Olivia, Nov. 23, 2017.