The two most memorable concerts I attended were at the old Robertson Memorial Field House: Ten Years After (1973) and Mountain (1974), both of whom had played at Woodstock. Ten Years After featured Alvin Lee, guitarist extraordinaire, known as the "Fastest in the West." Lee showcased his guitar virtuosity on every song, while bassist Leo Lyons was all over the stage adding to the electrifying energy. The band was loud, sounding even better than on radio or on their albums, and they returned to the stage for three encores; the crowd simply would not let them stop playing. Just one incendiary song after another!
Mountain's lineup featured the great Leslie West on lead guitar, bassist Felix Pappalardi (we were fortunate to see Mountain play before Pappalardi's untimely passing), and Corky Laing on drums (he replaced the band's original drummer after Woodstock). A number of lucky concert-goers sat on the raised floor. Corky Laing's drumming was so ferocious that he broke a few drumsticks, which went flying into the crowd seated in front. In addition to playing their most popular songs, Leslie West performed quite a bit of impromptu jamming. I still listen to high-energy rock, and I measure every concert against those two fantastic events. Very few have ever measured up.
Jim David '74
I got to see a lot of great shows at Bradley but my favorites were Weezer and Mike Posner.
Nikki Wilder '13
One of the most surprising (and great) concerts I attended while at Bradley was Styx. I was from the East Coast and had never heard of them. I transferred to BU in 1973 from the University of New Hampshire in my junior year. Some of my new Chicago friends told me we have to go see this great band playing at the student center for free. My reaction was, "Free, at the Student Center, how great can they be," but as a college student, free is always good. So we went. We sat on the floor in the first row about three feet from the 18-inch riser on which Styx played. Great? I'll say. I couldn't believe it. So when they came back the following year and played at the Student Center again, for 25 cents, I was all in. One other memorable concert was Steve Goodman playing at the Field House. Another great show. Bradley provided me with a lot of great memories and friends.
Steve Comeau '75
I remember seeing REO Speedwagon in the Field House. Must have been 1980 or 1981. Fun times!
Susan Silcox Findling '81
Being a young jazz fan, I was thrilled to see Benny Goodman play with the Peoria Symphony Orchestra at Bradley circa 1975. He came from the Klezmer tradition, which I admire. I could not get any of my friends interested in going. That night, I was trying to convince a friend to go while in the Student Center bathroom to no avail. The guy at the next urinal was in a tux. He said "...Young man, any college student who wants to see Goodman deserves to go. I play with the Symphony and we each got two comp tickets. They're yours!" What a wonderful show that was. I also have to name Muddy Waters (my blues guitar and singing mentor) who came to Bradley, as well as Alvin Lee, Ten Years After and the Edgar Winter Band who performed at Northwoods High School. Lastly, I must admit I snuck in to see The Carpenters. Richard was not my fave, but Karen was a great singer and drummer. They did a 50s rock 'n' roll review — amazing!!
Rich Burger '75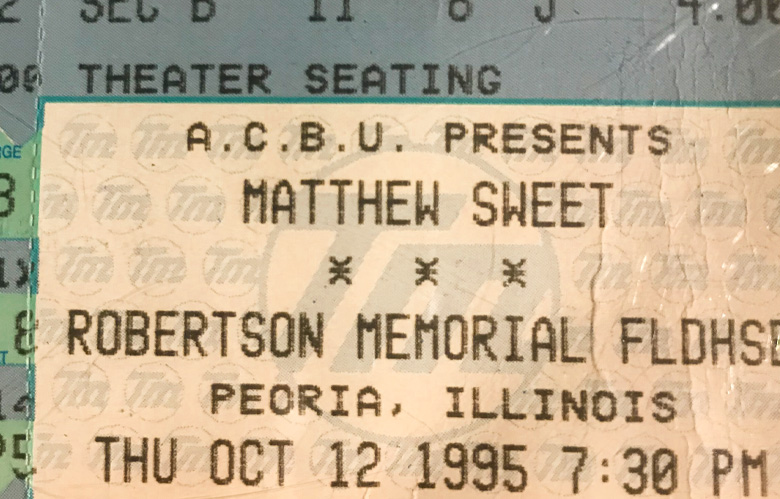 The Matthew Sweet ticket was from my first year. Good show and a great value for four bucks! Also, Hilltopics was a much cooler name.
Mike Steadman '99
One great concert I attended at the Field House was Harry Chapin. Great memories!
Karen Brown Gunty '79
Back in the spring of 1990, Mötley Crüe played at Redbird Arena in Normal, Ill., on the Dr. Feelgood tour. Several of us camped overnight in February outside a shopping mall in Bloomington in order to buy tickets, back when you could do such things. We were the first ones there and organized all others with "George" keeping a list. We became fairly inebriated and half frozen in the process, and I recall one member of our group opening a car door to vomit as we drove down University upon our return to the Hilltop. "Casey," "Lenny," "Tone" and others were among our group. The concert was absolutely phenomenal, but the camping out was a night we'll never forget. Names have been changed to protect the guilty.
"Snort" '93
I believe it was for a prom. We saw Ray Charles and we moved our chairs so that we had front row.
Randy '67 and Connie Phleger Napier '67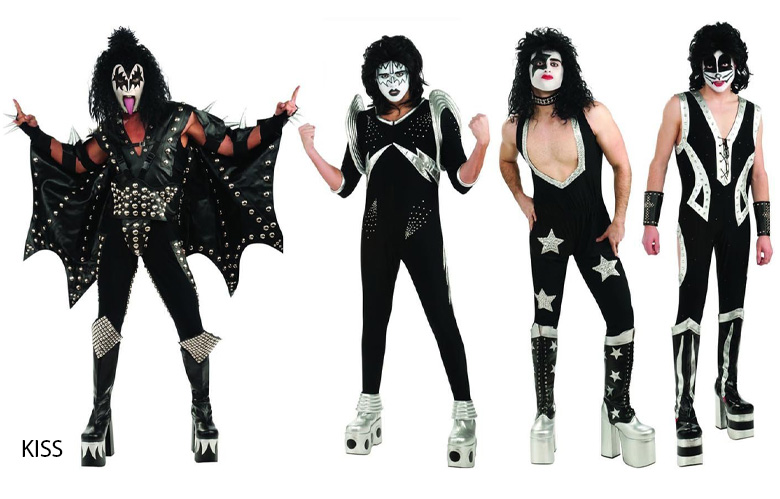 Boston, The Carpenters, Rare Earth, Kiss, Beach Boys, Elvis, E.L.O., The Doobie Brothers, Ricky Nelson, Red Skelton, 3 Dog Night. There were more, but I can't remember them all!!!
Timothy Odey '79
I saw Bread, Blood, Sweat & Tears, Mountain and Jethro Tull.
Ed Kuester '71
Great concerts I saw when I was a student from 1975–79 (and all of them on campus in the Field House): Boston, Kansas, Steve Martin. But one I regret not seeing was Earth, Wind & Fire. I had front row tickets, but they canceled the day of the concert because they realized their stage wouldn't fit in the Field House. I'm still bummed out about it 40 years later.
Mike Novac '79
I remember some good concerts at the Field House: Ten Years After and The Fifth Dimension come to mind, but what I really remember was this central Illinois band that played at the student center frequently. We all thought they were pretty good for a college band. Turns out we were correct. It was REO Speedwagon and the rest, as they say, is history.
Mark LeMenager '73
I needed at least three credit hours in music, art or religion for graduation, none of which interested me. So in the summer of 1966, I took an evening music appreciation class at a Cleveland college, and one of the requirements was to attend and write reports on three concerts. I took dates to see Dave Brubeck who was a jazz musician performing at an outdoor summer theater; The Dave Clark Five at the Cleveland Public Auditorium; and The Beatles at Cleveland Municipal Stadium. I still remember writing about how electrifying it was when The Dave Clark Five started stomping their feet before starting to sing and how The Beatles' concert was interrupted and delayed when a few thousand fans jumped out of the lower stands and rushed the center field stage. This was in an era before large rock festivals and arena concerts, and tickets cost only $3-5 apiece. After turning-in my reviews, the instructor told me that two of the concerts were not the type he intended the class to attend. Nevertheless he accepted my reports and I got the three credit hours to transfer to Bradley.
Loren Eisner '67
I saw several great concerts at the nowextinct Robertson Memorial Field House in my four years at Bradley, namely Blues Traveler in 1998 and Goo Goo Dolls in 1999, but Live, who appeared April 30, 2000, was easily my favorite. Here is a picture of me with lead singer, Ed Kowalczyk, after the show (above). I still have the poster from the show autographed by the entire band!
David Kilstein '00
Some of my most memorable concerts at Bradley as a student were: Simple Plan with Sugar Ray and Everclear. The most memorable and best concert I went to was Ludacris. People still have a hard time believing that Ludacris came and performed at Bradley!
Emily Sieger '03
I saw Blues Traveler in November of 1998. The following April I saw Goo Goo Dolls. Both concerts were at Robertson Memorial Field House and both were awesome. I remember them as if they happened yesterday.
Jason Swift '02
One of the best concerts I attended while a student at BU was at the Spring Prom in 1966. It was in the Grand Ballroom at the Pere Marquette. Thanks to the efforts of the Prom Committee, Ray Charles, along with a full orchestra and chorus, provided the music. Dancing was not the main event of the evening. An enthralled audience spent the majority of it standing in a semi-circle around the dais enjoying a truly memorable event.
Ralph Hermann '66
I was privileged to see two memorable events in my time at Bradley at the ol' Robertson Field House. The first was in my first weeks at BU. Harry Chapin played in September 1977. I believe there is a concert poster for this evening in the 1970s timecapsule in the Alumni Center. Harry was in great form. I recall him looking at all the security guys in yellow. He said to the crowd, "I want all you folks to rush the stage. I just want to see what they'll do." He encouraged crowd participation for "All my Life's a Circle" by pitting the cheap seats against the floor. He passed buckets for collections for his World Hunger Relief charity. He was with us only four more years, lost in a car accident July 16, 1981, two months to the day after our class graduated. We can still be inspired by his tombstone: Oh if a man tried... To take his time on Earth ... And prove before he died ... What one man's life could be worth ... I wonder what would happen ... to this world.
Comedy albums were big in those days: Richard Pryor, George Carlin and Rodney Dangerfield. Rodney came to Peoria in the spring of 1981. Tickets were $6, but because it wasn't sold out, they were all of $3 on the day of the concert. It was classic Rodney, not getting any respect. "I went to the bar and complained to the bartender, 'My wife, she cut me off from sex.' 'You shouldn't complain,' he answered, 'She cut most of the guys in here off last week.'" "I was an ugly kid ... Boy, was I ugly!" Crowd: 'How ugly were you?' "At Halloween, I asked my father for a jack-o-lantern. He said, 'Hold a lighted candle in your mouth and stick your face in the window. That's ugly.'" Most of it was his stand-up and then he took questions from the audience. I was surprised that the students were asking questions right off the comedy album. I guess they just wanted to hear the same answers live. "Hey, Rodney, are you a virgin?" His response, 'Huh, why don't you ask four members of your immediate family?' Great memories.
Brian Gallagher '81
In 2010, I brought my girlfriend to see The Whigs at the Student Center. I had seen the garage rockers at Lollapalooza a year or so earlier, so I was pretty excited. Lauren Disandro '11 and I had only been going out for a few months, but it was one of my favorite memories. Years later, I was lucky enough to find someone had recorded and uploaded some footage to YouTube. I borrowed a clip in a homemade proposal video. She said yes! We've been married for two years now.
Khalil Ali '11
Not only did I see great concerts by The Lettermen and The 5th Dimension ("Up, Up and Away") in the Field House, but I was the emcee who introduced them. I met them backstage. Thrilling!
Ken Ball '68
I joined ACBU during my sophomore year. In 1976, BU hired Gayle Smith to be the new director of student activities. Prior to Gayle's tenure, there were several different organizations on campus that put on campus-wide activity events. Gayle brought them together. Remember this is the latter 1970's, SNL comedy and Disco were as big as rock music. Plus we (ACBU) had a large free performance venue (Robertson Field House) on campus. One of the first performances was comedian Steve Martin. His show sold out. Musical concerts included: Foreigner, Boston (my favorite), Cheap Trick, Jessie Coulter, REO Speedwagon, Waylon Jennings, Atlanta Rhythm Section and AC/DC.
John Harty '79
In 1977, I was a senior geological science major. Each year, the geology department organized fields trips over spring breaks for the majors to various regions of the country: the Rocky Mountains, the Adirondacks and the Grand Canyon. That year, it was the Florida Keys and we all had become scuba certified in the new Haussler Hall pool. Many of us also had tickets to the Boston concert in the Robertson Memorial Field House the last day of spring break. For whatever reason it looked like we wouldn't get there in time, so we convinced Professors Gorman, Foster and Helenek to drive non-stop from Florida to Peoria. It was a terrific concert from a band that had released its debut album the previous August.
Lou Klejbuk '77
I came to Bradley with a music orientation based on folk music and rock 'n' roll (pre-Beatles). I was lucky to see Bob Dylan in the winter of 1963 in Chicago, before he really exploded onto the scene, and had collection of 45's of Little Richard, Chuck Berry and even Bill Haley & His Comets. So there was an influence of social consciousness and just plain down and dirty rock. During my sophomore year, I was able to see Peter, Paul and Mary on campus. I had their albums and knew most of their songs. Pity the poor ticket holders who sat near me as I sang along in full voice (not a pleasant experience for them). A year or two later, I saw Ray Charles downtown at the Junior-Senior Prom. Now, that was a show to remember. Then there were the local bands at the Sheridan Inn ... Ah, that's another story!
Paul Hess '67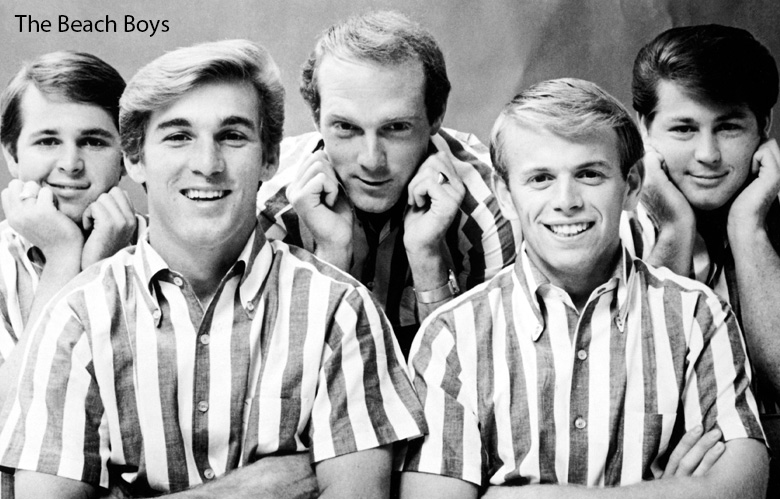 Even before I did my research I could have said that seeing The Fifth Dimension perform in the Robertson Memorial Field House in the spring of 1970 would have been the most memorable concert for me. The music and choreography were great. In just a few months I would graduate and marry my fiancé, Barry, who had gotten us fantastic seats, thanks to his job in the Admission office. Preparing to answer "The Big Question" gave me a perfect excuse to sit down with five years of Anaga yearbooks covering most of the time the two of us were students at Bradley. We both enjoyed the many groups who came: The Beach Boys, The Lettermen, The Sandpipers, The Four Seasons, The Temptations, Smokey Robinson and the Miracles, and Blood, Sweat & Tears; solo artists like Ray Charles, Bobby Vee and Johnny Mathis; instrumentalists including Peter Nero, Stan Getz and The Ramsey Lewis Trio; and comedians Godfrey Cambridge, Bob Hope and dare I admit, Bill Cosby. Those events were always exciting nights on campus. Barry's most memorable event was the night Herb Alpert & The Tijuana Brass were almost upstaged by their opening act, Checkmates, Ltd. If you ask the two of us, Motown is still our favorite kind of music. Thanks for giving us the opportunity to reminisce and recognize friends, too many of whom have passed, with whom we shared these fun experiences.
Barry '68 and Sherilyn Rubin Krell '70
Without doubt, the best concert I attended was on April 26, 1969. I was a sophomore and my best friend fixed me up with my first blind date to take to The Association concert called "A Moment to Cherish." Was it ever a "moment to cherish." We have celebrated this blind date for 50 years, married for 48. We have two children, five grandchildren and are truly blessed.
Steve Casey '72
Entering Bradley University in the autumn of 1970, it was a thrill to see two of the Woodstock acts during my first year when Mountain with Leslie West and John Sebastian appeared with Friends of Distinction. Jethro Tull finished out a memorable year. Sophomore year brought in Chase, Johnny Cash, the Ides of March and their hit song Vehicle, and Doc Severinsen appeared for Bradley's 75th Anniversary. The Tau Kappa Epsilon Fraternity brought The Association. Another Woodstock veteran, Richie Havens, closed out that year. Sha Na Na brought their high-energy show to start my junior year. Later, I saw The Carpenters, Gordon Lightfoot, and a local boy filled in when Steely Dan and the Hollies cancelled. That local boy, Dan Fogelberg, put on a memorable concert. Senior year I saw Loggins and Messina, Ten Years After and the comedy team of Cheech and Chong. Four years of concerts as a Bradley student. It was far out man. They all played in Peoria.
Rich Kolar '74
Thanks for making the offer on the back cover of Bradley Magazine to share the "great concerts" we attended. I was on the Student Center Board and Performing Arts Committee for the final year before they were combined into the ACBU (Activities Council Bradley University) an organization that students today take for granted but which was entirely new in 1977–78.
Among the many headliners during my time as a student volunteer, and in no particular order, here are just a few: Aerosmith, Steve Martin, Kansas, Dolly Parton, Foghat, Jethro Tull, Harry Chapin, Kingston Trio, Charlie Daniels, John Sebastian and Pure Prairie League. Being on the Council of course we got into all the shows for free. We worked like crazy the entire show with logistics but got to hear all the music from somewhere under the bleachers or elsewhere in the old Field House and sometimes — if we were lucky — actually even saw part of the show.
A GREAT SIDE STORY After his concert, Harry Chapin needed a ride to Chicago to catch a plane in the morning. Two of us put him in the back seat of our car, gave him a lift to O'Hare, and turned right around to be back in time for class the next morning. Sure it was an all-night drive, but when were you ever going to get a chance like that? I'm pretty sure it wasn't in Harry's contract with Bradley. Those were just simpler times.
Don Sidlowski '79
I saw Sly and the Family Stone (two hours late), Rare Earth, Blood Sweat & Tears and The Chi-lites. I never could understand how we got these headliners to play the Field House, but they did in the 1970-74 era.
Cal Coolidge '74
Started dating my now-husband at a Matt Nathanson concert on The Quad during Welcome Week my first year. Also saw Maroon 5, Weezer, Jason Derulo, Mike Posner and Macklemore as an alum!
Meg Ryan '13