Need a point in the right direction when you're on campus? Thanks to new signage installed this fall, getting around just became a lot easier.
The result of months of effort by Tom Gunter, director of graphic design, and art director Sarah Dukes, the signs feature the university's branded B shield and representations of the historic crenellations atop Bradley Hall, the school's original structure. Gunter and Dukes said those provide a strong visual connection to the university and a clear first impression.
Replacing signs that stood for decades in some cases, the new ones are accented with the school's classic red, have reflective lettering and are raised above the level of parked vehicles for better visibility. In addition, the sign at the busy Main and University streets intersection is lighted.
"We're thrilled with the new signs," said Renée Richardson, associate vice president for marketing and communications. "They reflect the updated branding and also honor our history. The project was a great team effort between marketing, admission, facilities and our vendor, ASI Signage."
City and neighborhood leaders also were involved in the project.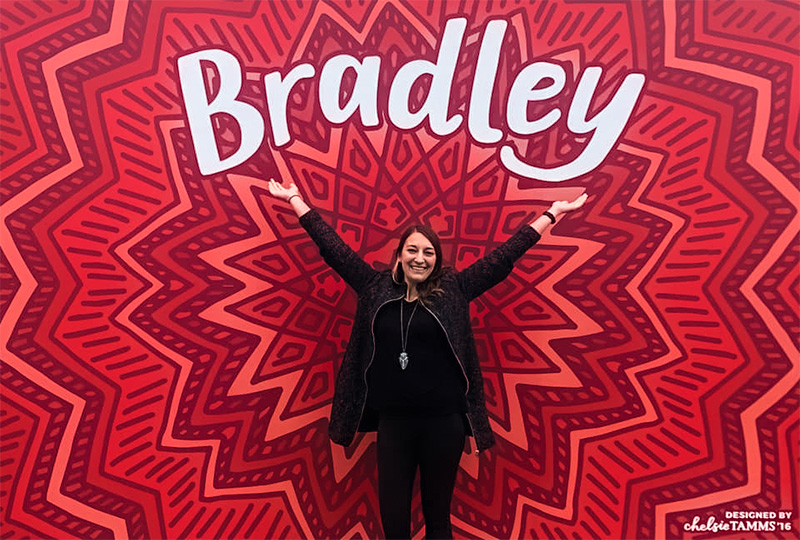 Self(ie) Aware
Chelsie Tamms '16 shows off the new mural she created on the side of the bookstore and Office of Undergraduate Admission. Initially targeted for inside the building, moving the colorful piece means it's available for selfies anytime!