When Jeff Hoffmann '91 was seven years old, the family television broke beyond repair. His parents wouldn't replace the unit until he and his two older siblings simultaneously made the honor roll. The trio tried hard, but it would be a few years before they'd have the opportunity. In the interim, Hoffmann had nothing to do but read.
Forty-three years later, all that hard work and reading paid off. He sold his debut novel, "Other People's Children," to publishing giant Simon & Schuster in a major deal, uncommon for a first-time author.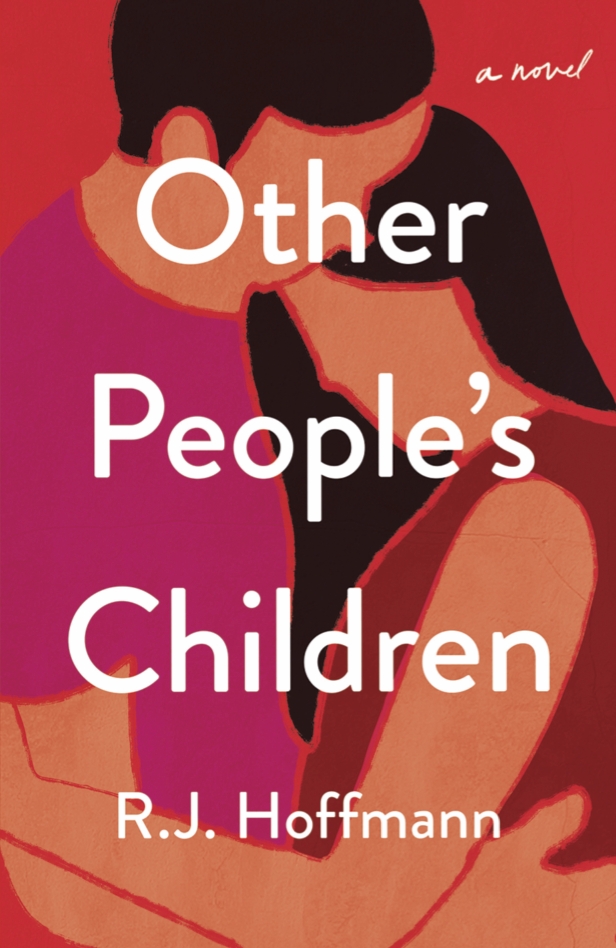 Art Imitates Life
Released in April under the pseudonym R.J. Hoffmann — "My initials are J.R., but when I said that everybody said 'Ewing,' (a reference to the popular '80s nighttime soap "Dallas") so we decided that it needed the swap" — the book takes on love, family and the expectations we carry into adulthood. Life doesn't always turn out as planned, and dealing with those disappointments can be heart-wrenching.
We meet Gail and Jon Durbin, a Chicago-area couple longing for a baby after suffering several miscarriages. Carli, a pregnant 18-year-old who dreams of finishing school, becoming a nurse and getting out of her small town, chooses the couple as prospective adoptive parents for her child.
When the Durbins bring home baby Maya, their family feels complete, but Carli second-guesses her decision — encouraged by her brash and conniving mother — during the mandatory 72-hour wait before signing the final adoption consent. What results is a page-turning read that leaves the reader questioning who to root for and where little Maya will have the best life.
While the novel is a bit of a thriller, many of the themes are personal for Hoffmann. He and his wife, Sara Cummings '92, experienced the longing, waiting and uncertainty firsthand when they adopted their two children internationally. They also know what it means to fall instantly in love with their adoptive children.
Their daughter struggled during her teens and lived in a residential treatment center for a period. Hoffmann was pursuing a master of fine arts degree in fiction writing at Columbia College Chicago during that time — more on that later — and her difficulty greatly influenced the novel's serious tone.
"I wrote a number of short stories during my first semester. Pretty much all of them had distance between a parent and a child," he said. "Some of the heaviness in the book is informed by what my daughter went through and by what my family went through with her. When we adopted Grace, we expected things to be easier for her, but, of course, sometimes life doesn't cooperate."
Learning to deal with reality not matching his hopes and expectations weighed on Hoffmann. He also wanted to make sure the characters came across as empathetic, regardless of their beliefs or backgrounds.
What results is a multilayered story told from several viewpoints, with characters of different ages and socioeconomic backgrounds, fighting for what they think is best for their families.
Although the novel's start centers on miscarriage and birth, Hoffmann chose not to research those topics. Instead, he relied on empathy and advice from an interview with one of his favorite authors, Ian McEwan. The British novelist sometimes avoids describing experiences that are completely foreign, but imagines them instead.
"If I had described it, I worried I might write a story that was disrespectful to women who have gone through those meaningful and traumatic experiences," said Hoffmann. "I stayed away from concrete details and wrote in metaphor.
"Reading a couple thousand novels in my life — many of them from a woman's point of view — helps me to imagine a lot of things, but I try to be humble about what I'm able to describe accurately."
Cummings also lent a hand. "My wife was always my first and most frequent reader, so she helped shape the work as well. She certainly helped me avoid some mistakes when it came to writing from the point of view of women."
"Other People's Children" may be female-centric, but to Hoffmann, it isn't a book about motherhood; it's about parenthood.