1969
Jeffrey Bogart taught classes at the Slane College of Communications and Fine Arts and addressed Bradley's national-champion speech team. Atlanta Magazine named him a Georgia Super Lawyer and U.S. News & World Report recognized him as one of the country's best lawyers.
1977
Scott Pallay is athletic director at Valley High School in Las Vegas, where Willie Scott '83, a member of Bradley's 1982 NIT championship team, is head boys basketball coach.
1979
Ken Mancuso retired after a 30-year career in sales at AT&T. He and his wife, Kathy, have two daughters and live in Concord, Ohio.
1980
Wil Burns received the William R. Freudenburg Lifetime Achievement Award from the Association for Environmental Studies and Sciences. He is co-director and professor of research at the Institute for Carbon Removal Law and Policy at American University.
As program director for NBC Sports Radio in Los Angeles, Jack Silver '80 has covered six Super Bowls, two Kentucky Derbys and six American Century Golf Championships.He has two grown sons and his wife, Christine, is director of events at the Bel Air Bay Club.
1982
Amy Stowell Weis is a real estate agent for Re/Max Choice Properties in Nashville, Tenn.
1983
The National Interscholastic Athletic Administration Hall of Fame inducted Doug Smith, who served as an athletic director for 30 years at Monmouth, Woodstock and Naperville North (all Ill.) high schools.
1984
Laura Higdon Sandall is vice president of marketing for the NFL's Miami Dolphins.
1988
Denise Strode Knoblauch graduated with a master's degree in nursing for leadership and organizational development from American Sentinel University. She is an occupational health supervisor at OSF Healthcare.
Garry Roscetti joined Hanson Professional Services' Springfield, Ill., headquarters.
1989
Dave Manst is a regional development manager for Mercy Ships, a nonprofit floating hospital. He and his wife, Susan Bass Manst '88, live in Monument, Colo. Their daughter, Megan '21, is a student aide.
1995
Brendan Beery had articles accepted by eight law reviews nationwide in the past year. He is a professor at Western Michigan University's Cooley Law School.
Lori David MBA '99 graduated with her doctorate in nursing practice from OSF School of Nursing in Peoria. She is an emergency services quality and organization executive leader at the University of North Carolina Medical Center in Chapel Hill, N.C.
Omer Osman MSCE is secretary of the Illinois Department of Transportation, where he has worked for three decades in engineering and management.
1996
Peoria's African American Hall of Fame inducted Karen Farris-Cottonand awarded her the Garrett Humanitarian Award in Business. She is external affairs manager at Illinois American Water.
1997
Benjamin Moritz serves as the chief academic officer for the Wyoming Community College Commission.
1999
The Illinois Basketball Coaches Association selected Jeff Draeger as a junior high coach of the year. He recently finished his 20th year as a teacher at St. Patrick's Grade School in Washington, Ill., where he is athletic director and director of sports ministry. He and his wife, Amanda, have two daughters and live in Washington.
2000
Mat Fletcher MSCE, a vice president and project manager at Hanson Professional Services in Peoria, celebrated 20 years with the company.
2001
In April, Marc Baker helped launch BASE Indianapolis, an organization that combines sports training and competition with academic and career resources for high school student-athletes. On the same day, his wife, Morgan Younger '03, was a lead speaker at the End Violence Against Women International Conference in San Diego. They live in Indianapolis.
The Wisconsin Department of Workforce Development appointed Ben Jedd communications director after he served as a speech-debate coach for Gov. Tony Evers during the 2018 campaign.
2002
Melissa Dunton Dillinger is senior director for strategy and business unit communications at Collins Aerospace. She lives with her husband, Ryan '99, and son in Charlotte, N.C.
2005
The Chicago law firm Swanson, Martin & Bell, LLP promoted Sarah Ferrill to partner. She earned her degree at The John Marshall Law School.
2008
Doug Valentine was among eight graduate students inducted into the Rollins Society, an honors society at the University of Missouri, for his service to the school. He also received the Outstanding Honors Faculty Award and the Excellence in Student Leadership Award. Doug earned a master's degree at Missouri and is studying for his doctorate. He lives in Columbia, Mo., with his wife, Chandra '10, and two sons.
2014
Josiah Williams is part of the on-air digital team for the World Wrestling Entertainment (WWE) Performance Center in Orlando, Fla.
2018
Aimée Moy is a developmental trainee assistant at Shore Community Services in Skokie, Ill.
Bells and Rattles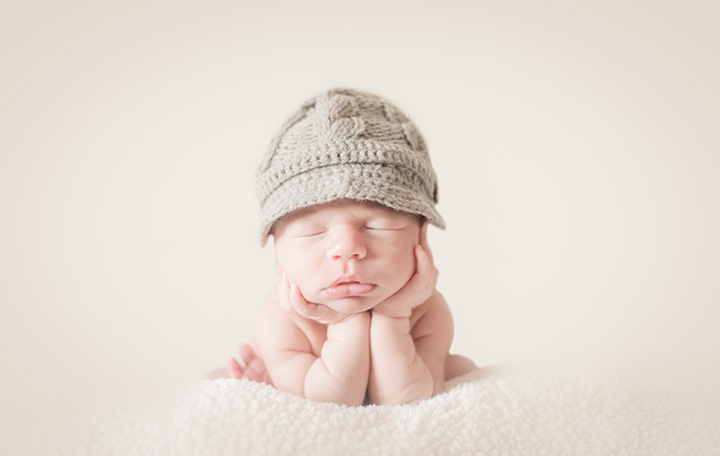 Ryan '99 and Melissa Dunton Dillinger '02, Brock Edwin, Aug. 24, 2018.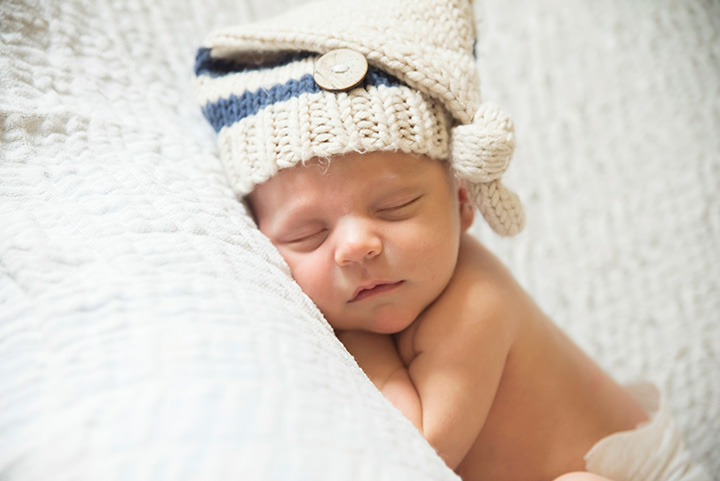 Kimberly Dunton Braam '05 and Mitchell Braam '05, Theodore Reid, May 22, 2018.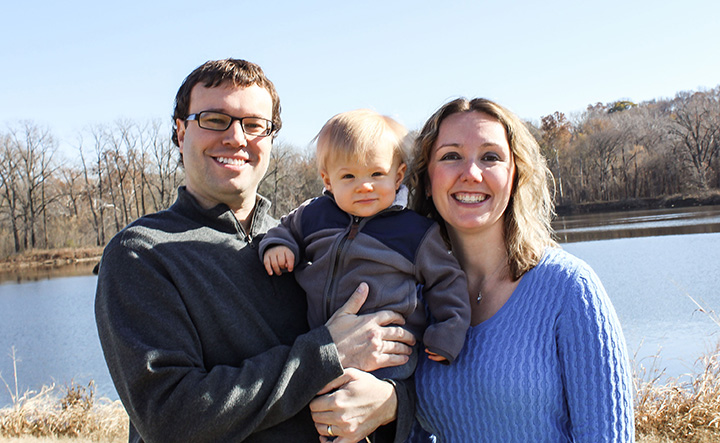 James '05 and Beth Merritt Jarka '04, Oliver James, Dec. 11, 2017.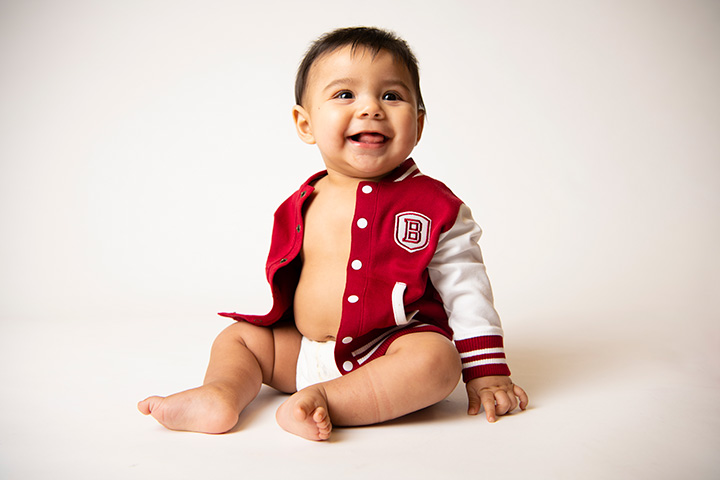 Photo by Duane Zher
Ome Cano Lopez '08 and Javier Lopez '18, Elizandro, Sept. 28, 2018.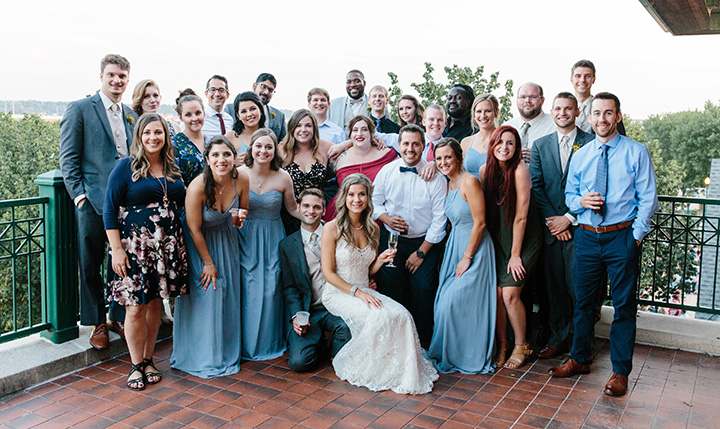 Kristin Yoder '12 and Jacob Terranova '13 married July 28, 2018.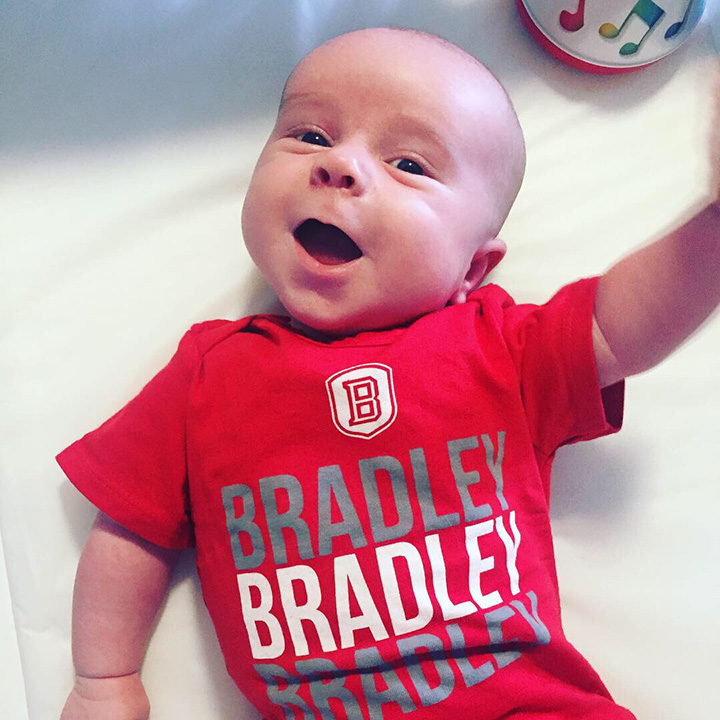 Danielle Daluga Barber '13 MSA '13 and Kyle Barber, Beau Patrick, Feb. 10.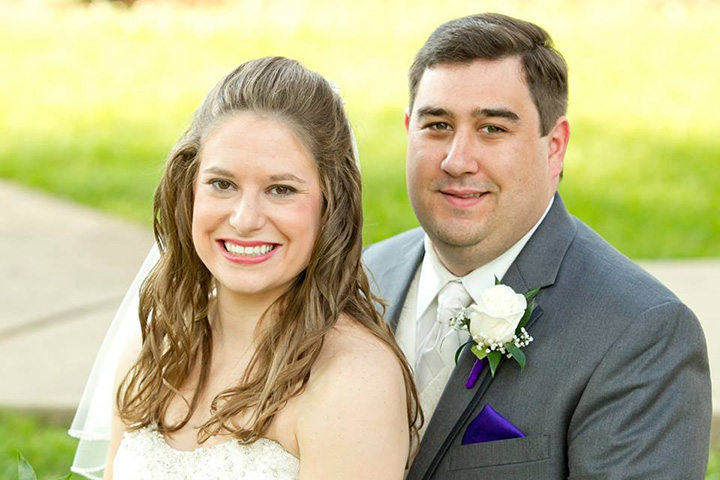 Photo by Christopher Cote
Marty Hobe '13 and Megan Ryan '13 married June 9, 2018.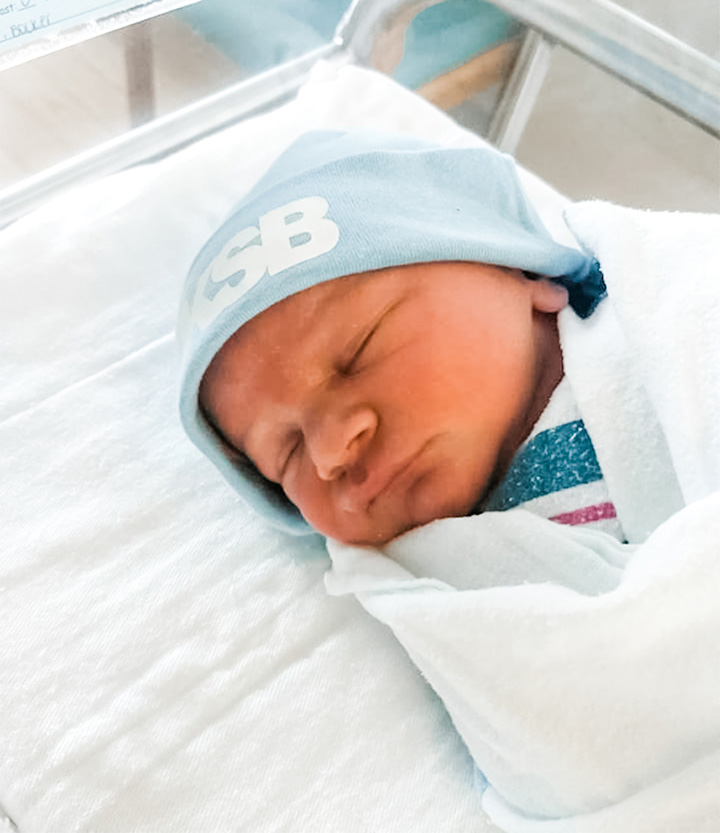 Mallory Whelchel Wolf '13 and Jeremy Wolf, Brantley James, Jan. 4.
Stephanie Lastovich '14 and Justin Kaczynski '14 married Sept. 29, 2018.
Photo by The Lovely Lens Photography
Liz Gunty '15 and David Wiest married April 20.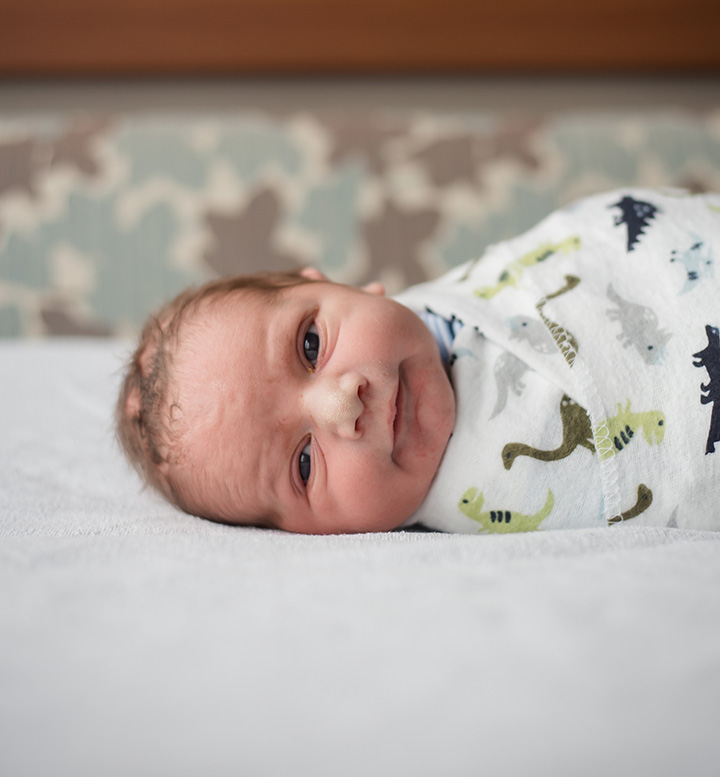 Andrea Barr Maggiore '16 and Nick Maggiore '16, Bradley Nicholas, April 29.
Tricia Shadid DPT '18 and Luke Starkey '15 married Dec. 29.