More Concert Memories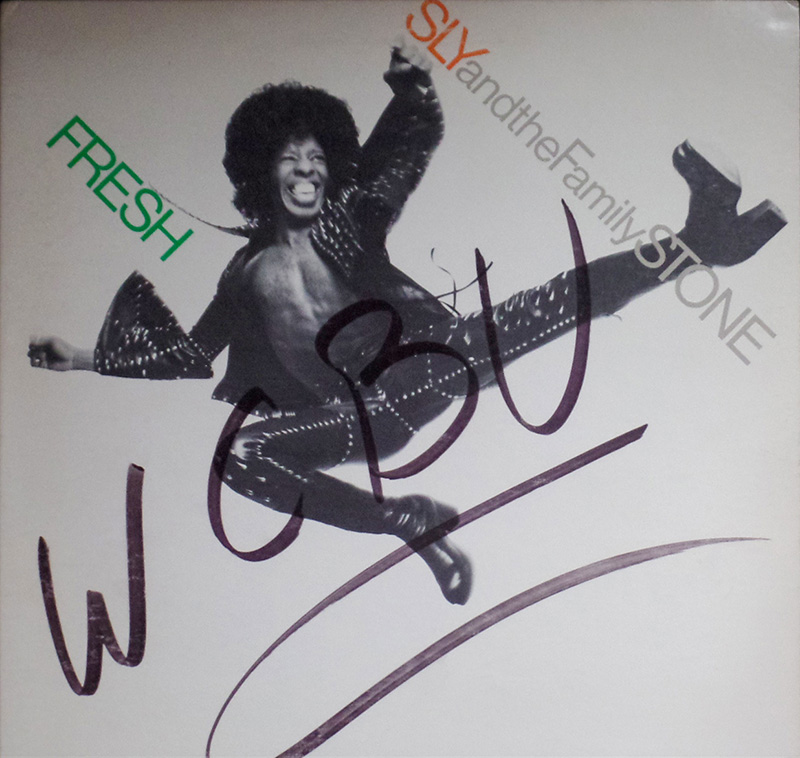 I attended as many concerts as I could at Bradley. Many took place in the Robertson Field House, and most cost $4 or $5.
My first year, Cheech and Chong crawled over the entire court like dogs and later performed "Basketball Jones." Acoustic musician Jesse Colin Young, formerly of the Youngbloods, opened for Loggins and Messina. The Guess Who performed a great show of their hits. B.W. Stevenson, known for the song, "My Maria," opened for them.
Rare Earth led my sophomore year. Their lead singer was the drummer and I couldn't see him because the cymbals blocked my view. He probably couldn't see much of the audience, either. He invited us down on the basketball court and within a minute it was full, stopping the show until everyone went back to their seats. The weight of all those people caused damage to the support structure, and the university announced there would be no more rock concerts there.
Luckily, Sly and The Family Stone were already booked. Sly was known for showing up late to his shows or not at all. The opening band finished, an hour passed and still no Sly; people thought he wouldn't show. Sly finally appeared after 90 minutes, tiptoeing at first. I later heard he walked into a post back stage. After the show, WDCB announced they would never play another Sly record but would give an album of his to the first caller. I still have it.
Leon Russell was also booked; his opening act and backup band was the funk group The Gap Band. It was a good show, but Leon should have had a better band backing him.
I only saw one show in 1975, Harry Chapin, who sat in the audience while his brother, Tom Chapin, opened. Harry's great show included the highlights "Taxi" and "The Sniper."
Bradley lifted the ban on concerts in the Field House the next year, starting with a concert by Kansas. I also saw Foghat and Wishbone Ash, the latter group being the better of the two shows. I sat in front of the stage in the third row.
My last semester I saw Jethro Tull, who performed from their albums "Songs from the Wood," "Aqualung," "Thick As A Brick" and "War Child." Ian Anderson did plenty of his one-legged flute playing.
Boston and Journey performed at the last concert I attended at Bradley. It was Boston's first tour, and I decided to go at the last minute, but still got a seat in the fifth row. This was when Journey was a good rock quartet, before Steve Perry.
I saw Styx at the Michel Student Center Ballroom in 1973 for a $1. They promoted their third album, "The Serpent Is Rising." I also saw a free show by Cheap Trick in early 1975, a couple of years before their first album.
It was great to be able to go all these shows at such a cheap price. I've probably seen over 500 concerts since then, but these shows will always stand out as special.
Jeff Petschow '77