1973
The board of directors of The Lakes of Delray Beach, Fla., has elected Bob Berger to serve as president.
1974
Eric Ryan retired from his position at DLA Piper's office in Palo Alto, Calif. He also teaches a fundamentals of taxation class at Haas Business School at the University of California, Berkeley, where he earned his J.D. A CPA, Eric worked for Apple Computer and PwC.
1977
Jerleen Schlesser retired June 1, 2020, after serving more than 15 years as pastor of Immanuel Lutheran Church, Mediapolis, Iowa.
1982
Ruth Snyder celebrated 20 years with the Office of the Guardian ad Litem in Colorado Springs, Colo. She earned her doctorate of law at the University of Illinois College of Law.
1987
Cathie Crawford MFA had an exhibit of her woodcuts, titled "Confluence of Color," at the Joanne Goudie Gallery in November.
Rich Draeger is the development manager at Peoria's South Side Mission, where he also serves on the executive leadership team.
1990
Norrine Ostrowski Russell is owner/founder of Russell Coaching, which offers academic, ADHD, and life coaching to students and recently expanded its services nationwide.
1991
David Bozeman joined the board of The Conservation Fund. A member of Bradley's board of trustees, he is vice president of Amazon Transportation Services. Previously, he worked at Caterpillar Inc. and Harley-Davidson Motor Company.
Nathan Brammer MBA is a partner with Marrs Wealth Management in Ames, Iowa.
1992
True Bradley Love Story
Leo Harmon Jr. '92 and his wife, Angela Winters-Harmon '93 celebrated 25 years of marriage March 9, 2021. Leo was the first person Angela met on campus when she checked into her residence hall. Leo serves as senior managing director and co-chief investment officer at Mesirow Financial Equity Management. Angela is the manager of academic projects for online learning at City Colleges of Chicago. They live in Chicago with their daughter, Gabriella. Photo: the couple in 1996.
1993
The American Institute of Certified Public Accountants appointed Josie Licari Hammond chair of its employee benefits plans experts panel. Currently the national director of employee benefit plan services at RSM US LLP, she is a member of the company's National Professional Standards Group.
1997
Stephen Novak celebrated 20 years with The Marketing Store, where he develops and designs toys for McDonald's Happy Meals.
1998
Northern Illinois University recently promoted Lisa Donnelly Miner to associate vice president of institutional communications and chief communications strategist. She and her husband, Andy, have been married nearly 20 years and have two sons.
2001
Nadir Yilmaz MSME received the SAE International Leadership Citation for his work with the organization formerly known as the Society of Automotive Engineers. He is professor and chair of mechanical engineering at Howard University.
2004
Brett and Mandy Pierce-Ellis M.A. '07 M.A. '12 and their family live in Dunlap, Ill. He is sales manager with Walz Mailing and Label. She is a principal at Dunlap Grade School. See Bells and Rattles.
Jennifer Speiser Koma is the chief operating officer for A Kid Again, which serves children with life-threatening illness and their families. She is a member of the 2020 Class of 40 Under 40 by Columbus (Ohio) Business First and a C-Suite Honoree as one of Central Ohio's most-admired professionals.
2011
Whitney Fosco received a 2020 Young Scientist Research Award from Children and Adults with Attention-Deficit/Hyperactivity Disorder. An assistant professor of psychiatry and behavioral health at Penn State Hershey Medical Center, she earned her doctorate at the University at Buffalo and completed a postdoctoral fellowship at Florida International University's Center for Children and Families.
Prom season is just around the corner! To get yourself in the mood for taffeta, tuxes, streamers and spiked punch, check out "The Prom" on Netflix. Starring Meryl Streep and Nicole Kidman, the flick is an adaptation of the 2018 Tony Award-nominated Broadway musical, which was co-produced by Andrew Kuhlman.
2016
Rachel Hibser is the Midwest district manager for school sales and service for Yamaha Corporation of America, responsible for managing several states, including Indiana, Illinois and Missouri, as well as parts of others. She started with the company as an intern in 2017 and has worked in several jobs for the maker of musical and audio equipment.
2018
Shore Community Services in Skokie, Ill., has promoted Aimée Moy to assistant program manager.
2020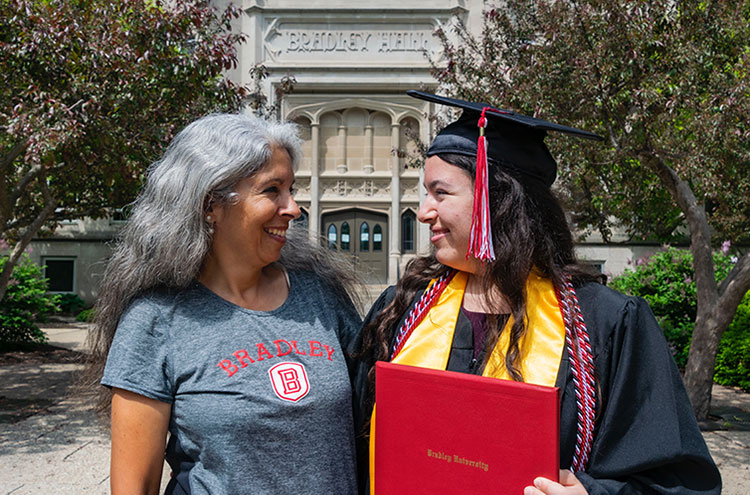 "I already miss hanging out in the English department office ... It was really fun to go to the place my mother went, and listen to her talk about how it had changed. I remember finding her picture in some of the old yearbooks ... and showing everyone else."
—Veronica Blascoe (now at Cornell University Law School)
Three 2020 graduates joined Hanson Professional Services Inc. Hannah Engel is a civil engineer at the company's Springfield headquarters. Audrey Hawkins is a transportation designer in the Chicago office and Samuel Steiner is a structural designer in Peoria.
Bells and Rattles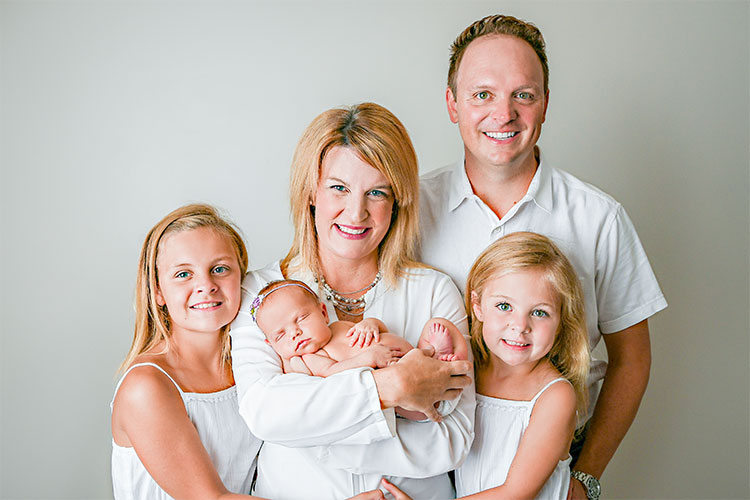 Eveylyn Joan Ellis, daughter of Brett '04 and Mandy Pierce-Ellis '04 M.A. '07 M.A. '12, born June 20.
Norah Jane Metzger, daughter of Brett and Jordana Metzger '04, born June 12.
Calvin Kolditz, son of Brett '07 and Gabby Balzell Kolditz '11, born April 25.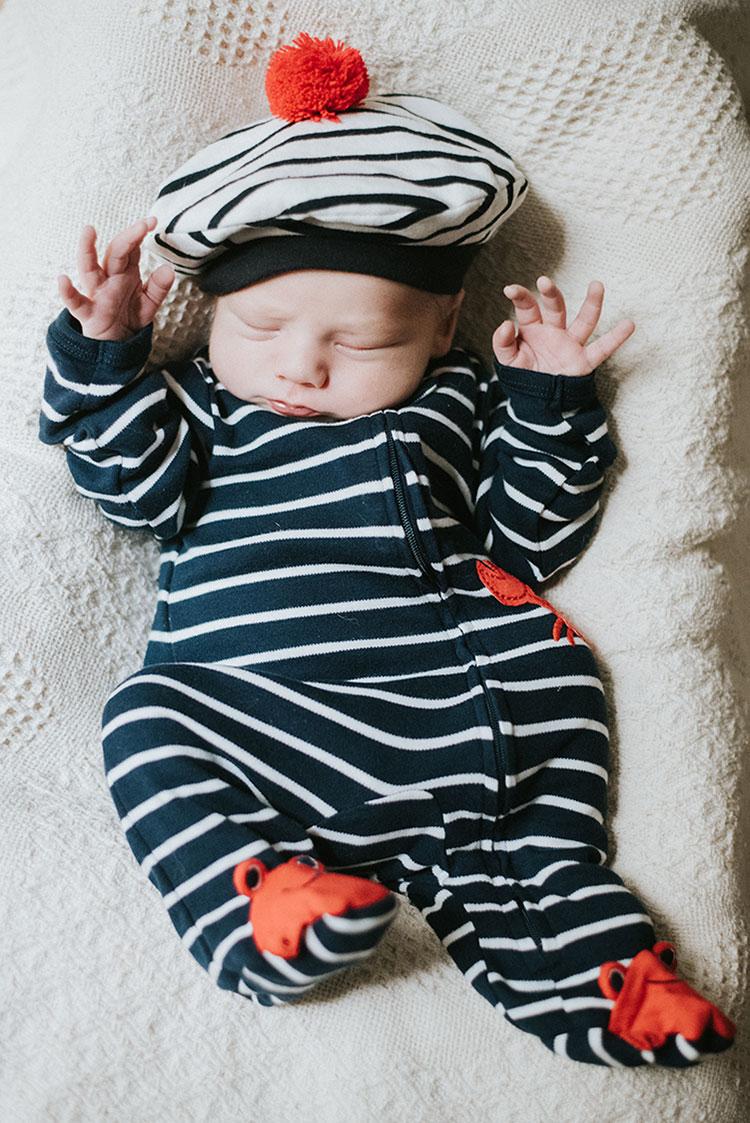 Augustus Roi Mohrman, son of Andrew '07 MBA '11 and Amanda Groszek Mohrman '07, born Oct. 18, 2019.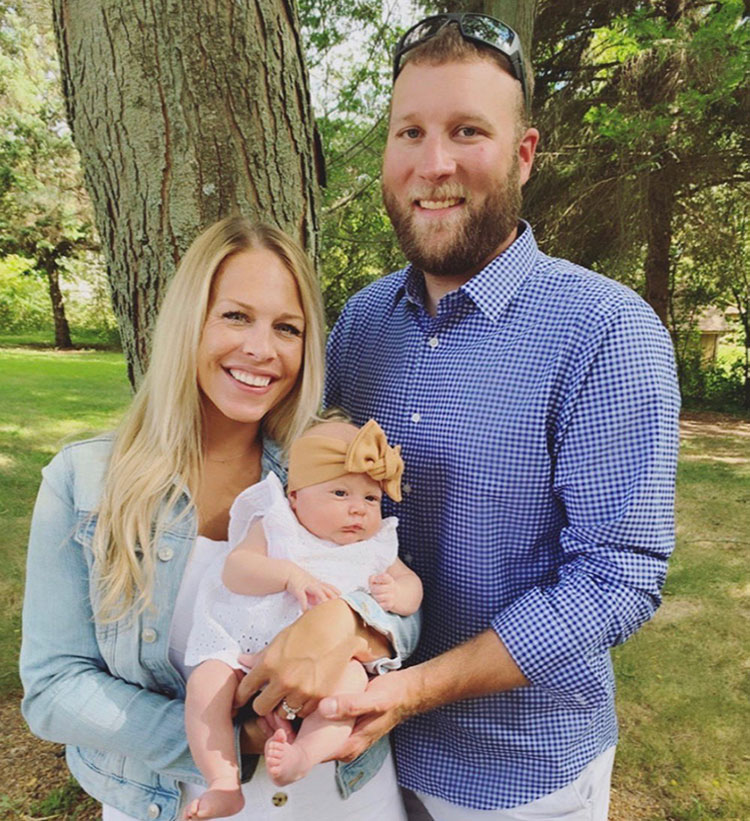 Hadley Anne Homuth, daughter of Jeremiah and Mallory Kunde Homuth '09, born July 3.
Quinn Linsley, daughter of Ryan and Katlyn Mueller Linsley '10, born April 10.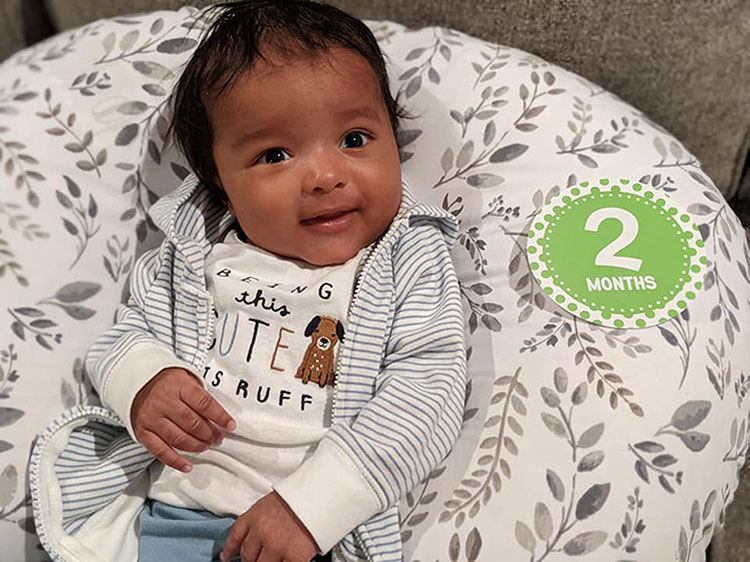 Leon James Chionuma, son of Daniel and Sarah Hallstein Chionuma '12, born Oct. 1.
Robert Lugiai '12 married Matthew Wohlgemuth, Aug. 29.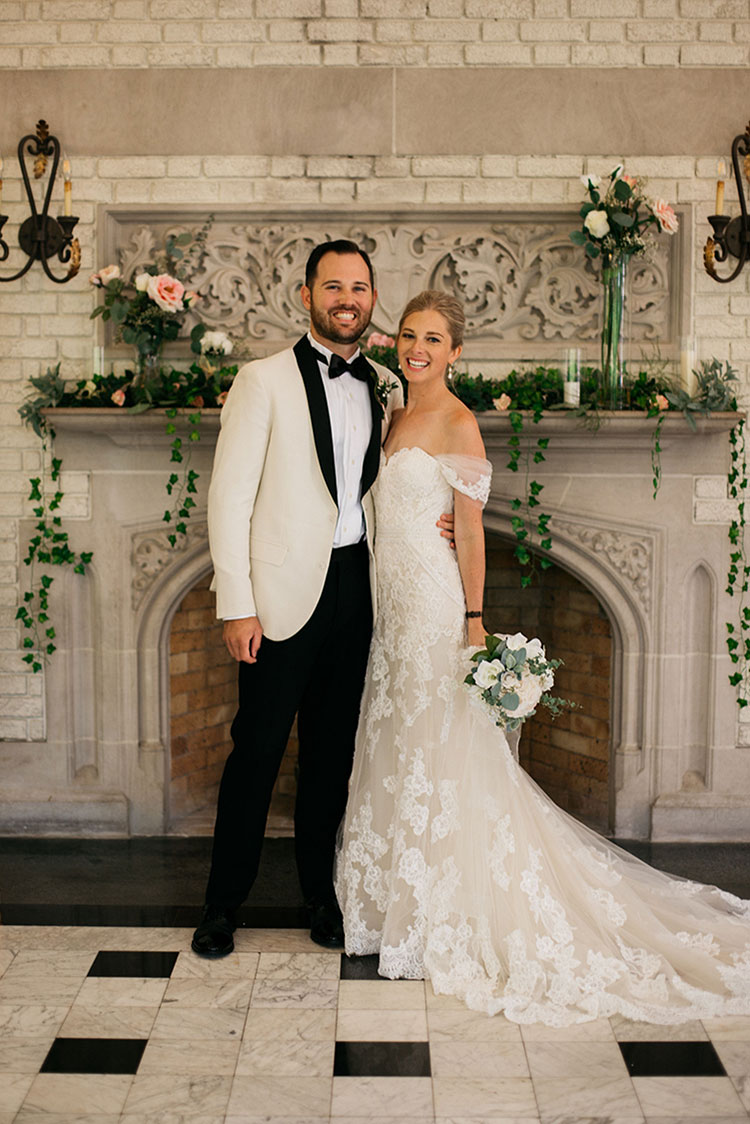 Kolby McElvain '12 married Charles Goodrich Aug. 7.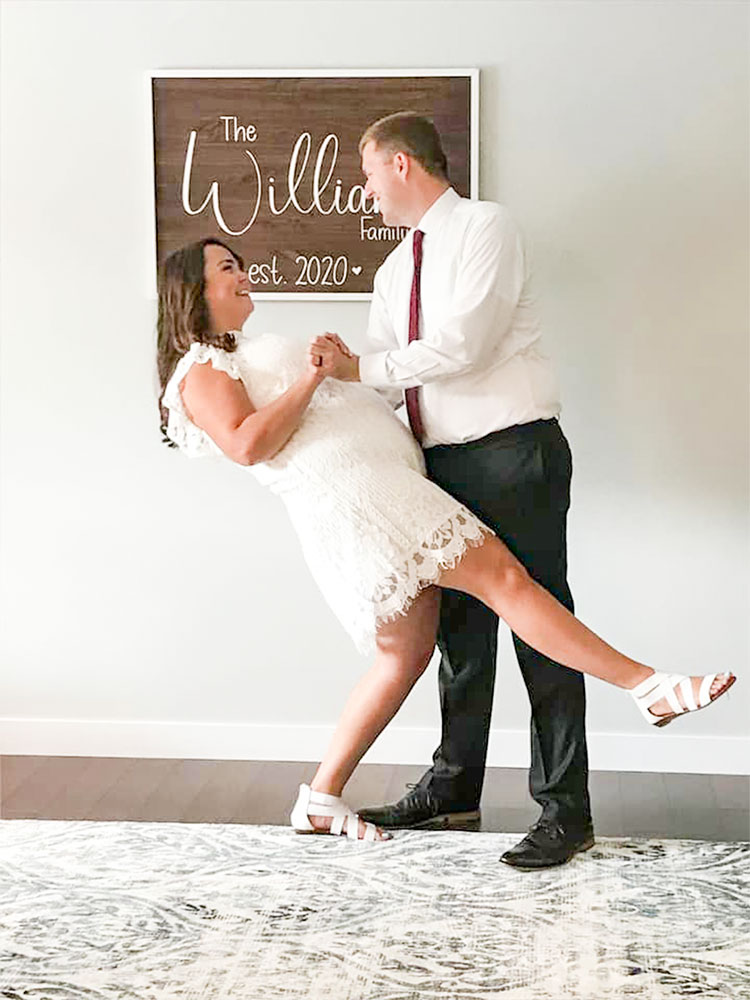 Brett Williams '12 M.A. '15 married Casey Molloy '16, Sept. 26.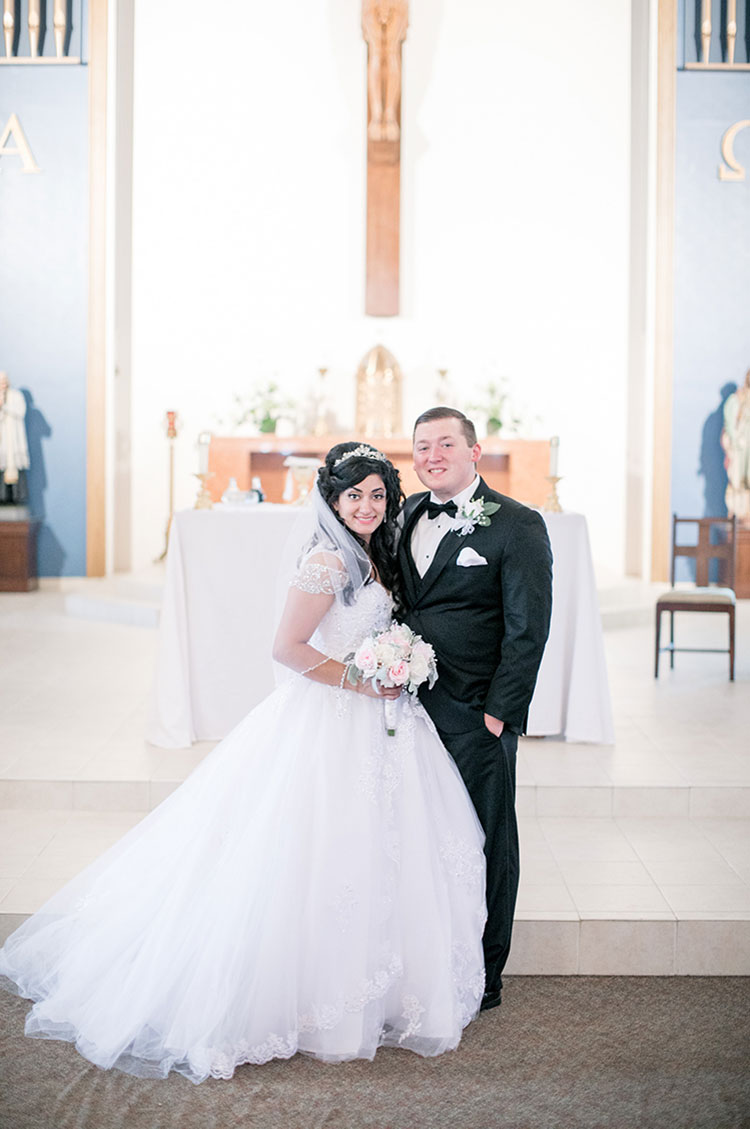 Mary Rose Williams '13 married Tyler Smith '19, July 25.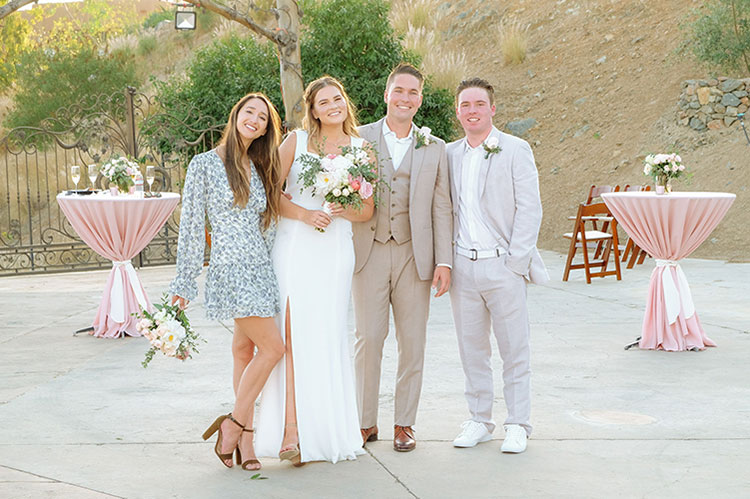 Miles Himmel '14 married Kristin Hill '16, Aug. 15.
Claire Woods '15 married Ryan Simpson '15, July 11.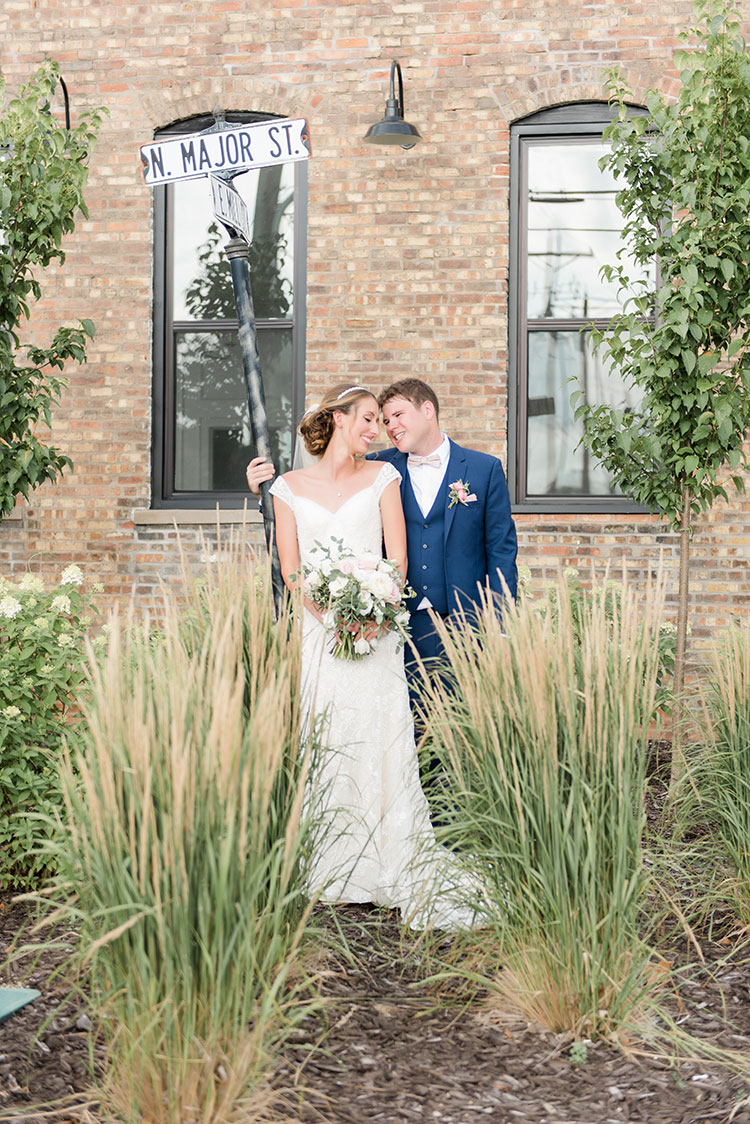 Hannah Long '17 married Sam Viebrock '17, July 18.