Gregory Haines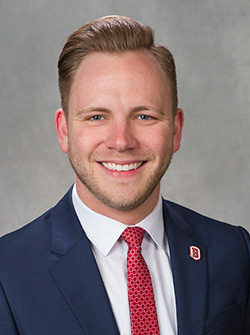 Biography
Appointments
Visit Gregory's

scheduling page
Select the appropriate Service.
Click "Find Available Time"
Click the date/time that works best for you.
Confirm appointment details and add any relevant comments to help prepare.
Click "Schedule." You will receive a confirmation email.
Teaching
Gregory is an instructor of AEP 100, EHS 120 and ENC 381 leadership seminars.
Service
Gregory is a member of the University-Wide Assessment Team and provides training for faculty and staff around academic advising and the Navigate platform.