Ken Harding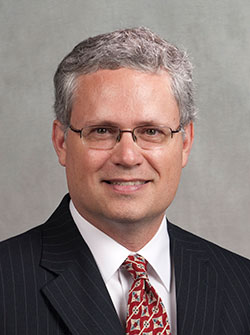 Biography
Ken Harding has been with Bradley University since 1994. As the Director of Campus and Community Testing, he provides services to students, individuals and employers in the areas of career assessment and planning, and employment testing. He has extensive experience in measuring and understanding individuals' personal characteristics that affect job performance. With a wide range of clients, he has assessed candidates for positions ranging from accountant to zookeeper. Ken has graduate degrees from Illinois State University (I/O Psychology) and Purdue University (Human Resources Management). He is an elected trustee of Tremont, Illinois, which he feels is one of the outstanding small towns in Illinois. As chair of the finance committee, he has primary responsibilities for developing the community's budget and property tax levy. Ken and his wife Lori have three daughters in primary and middle school.
Career Advisor Scheduled Appointments
Appointments with Career Advisors are designed for more in-depth questions related to internships, full-time employment, graduate school, resumes, cover letters, interviews, job fair preparation, on line resources, etc.
Available to AEP / Undecided students and alumni
Call 309-677-2510 to Schedule an Appointment.