Shondra Johnson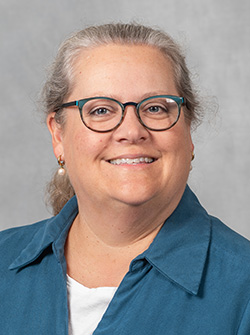 Instructor in Residence of Accounting
Business and Engineering Convergence Center 2148
(309) 677-3717
sljohnson@bradley.edu
M.P.A., Auditing and Financial Reporting, University of Texas at Austin
B.B.A., Accounting, University of Texas at Austin
Biography
Shondra is licensed as a Certified Public Accountant and as a Certified Fraud Examiner. She has 10 years of public accounting and industry experience.
Outside of Bradley University, Shondra enjoys spending time with her husband and their daughter. Shondra's hobbies include gardening, cooking, watching baseball, watching tennis and cheering for the Texas Longhorns.
Teaching
Shondra teaches graduate courses regarding international accounting issues and professional interviewing skills. Shondra also teaches undergraduate courses about fraud examination, financial accounting and managerial accounting.
Scholarship
Shondra's has published about how accounting students may become better marketers using proposal writing and giving presentations. Accountants must manage their personal marketing efforts through interactions with clients and contribute to firm growth by attracting and retaining new clients. She presented her work during the American Institute of Higher Education International Conference. In addition, Shondra has written a fraud case study and published in the Fraud Magazine.
Service
Shondra serves her profession, as well as Bradley University and the community. She is a member of the European Accounting Association, the American Institute of CPAs and the Association of Certified Fraud Examiners. Shondra serves on the Editorial Review Board of the South African Journal of Accountability and Auditing Research.