William Toel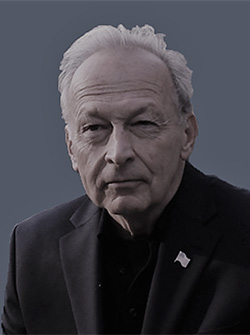 Part-Time Affiliate Instructor
Business and Engineering Convergence Center
(309) 677-2266
whtoel@bradley.edu
MBA, University of Illinois
Biography
With over 30 years of experience, William Toel is an expert on Germany. He has witnessed first-hand many of the significant events in recent German history, following the trajectory of the nation from a separated state, prior to the fall of the Berlin Wall, through its unique problems in reunification, to the migration crises and the growth of populist movements. As a former runner-up for the U.S. Senate, Mr. Toel has Interviewed hundreds of leaders in all spheres of the German society and he is an expert on the German Economic, Political and Social Model. He has given engaging presentations to many organizations and conducted incisive interviews with the press.
Teaching
Mr. Toel approaches teaching by encouraging in his students a lifetime of intellectual curiosity.
He currently teaches IB206 International Business and HON100 International Perspectives.
Service
Moderated World Affairs Council, Peoria Illinois (2013)
Illinois State High School Association Tennis Advisory Board (2012)
Runner-up for the United States Senate (2000)
ASU College of Business, Mentor (1998)
University of Phoenix, Director, Senior Faculty Board (1983-1987)
Peoria Board of Trade, President (1977-1978)
National Grain Trade Council, Washington D.C., Director (1977-1978)
Central Arizona Bank, Member, Board of Directors (1982-1983)
Guardian Bank, Arizona, Member, Board of Directors (1983-1986)