Christopher Yencha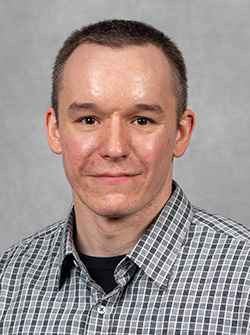 Assistant Professor, Economics
Business and Engineering Convergence Center 4168
(309) 677-2291
cyencha@bradley.edu
Ph.D., Economics, West Virginia University
B.A., Economics, Christopher Newport University
Biography
Christopher Yencha has been a member of the Department of Economics at Bradley University since 2020. Before joining Bradley University, Chris was an assistant professor in the Department of Economics at Weber State University.
Teaching
In all of his courses, Chris teaches the theoretical foundations necessary to engage in economic and statistical analysis, and supplements these foundations with applications emphasizing experiential learning and student engagement. Outside of the classroom, Chris is passionate about undergraduate research – he has worked closely with students in producing and publishing peer-reviewed research papers as well as presenting research at professional and academic conferences.
Current Courses
Q M 262. Quantitative Analysis I
ECO 319. Introduction to Econometrics
Scholarship
Chris's substantive research areas are in regional science/urban economics, public policy, and computer science/statistical learning applications in Economics and Business. Currently, he is working on improving home sale price estimations by training computers to recognize information gathered from images of homes.
Selected Recent Peer-Reviewed Publications
Yencha, Christopher. (2019) "Valuing Walkability: New Evidence from Computer Vision Methods," Transportation Research Part A: Policy and Practice, 130, 689-709.
Zhang, Yong, Jun Yan, Haitao Huang, and Christopher Yencha. (2019) "Applying Attention Mechanism and Deep Neural Network for Medical Object Segmentation and Classification in X-ray Fluroscopy Images," Human Brain and Artificial Intelligence, 101-110.
Fitzgerald, Paula and Christopher Yencha. (2019) "A Test of Policymakers' Formal and Lay Theories Regarding Healthcare Prices," Journal of Public Policy & Marketing, 38(1), 3-18
Nowak, Adam, Amanda Ross, and Christopher Yencha. (2018) "Small Business Borrowing and Peer-to-Peer Lending: Evidence from Lending Club," Contemporary Economic Policy, 36(2), 318-336.
Service
Technical Editor, The Review of Regional Studies