Mehdi Nezami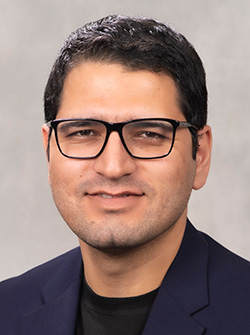 Assistant Professor, Marketing
Business and Engineering Convergence Center 4162
(309) 677-2265
mnezami@bradley.edu
Biography
Before joining Bradley, Mehdi was a post–doctoral research fellow at the Gies College of Business, University of Illinois at Urbana–Champaign.
Teaching
Mehdi's teaching philosophy is based on the principle of "learning as a process of critical thinking". As a professor, he strives to provide a robust knowledge platform, from which students can apply solid analytical skills and create innovative approaches that allow them to challenge the status–quo in the business world.
Scholarship
Mehdi's research interest lies in the area of Marketing Strategy and Marketing–Finance interface, with a focus on B2B marketing.
Publication:
Nezami, Mehdi, Kapil R. Tuli, and Shantanu Dutta, "Shareholder wealth implications of software firms' transition to cloud computing: a marketing perspective", Journal of the Academy of Marketing Science, forthcoming.
Nezami, Mehdi, Stefan Worm, and Robert W. Palmatier (2018), "Disentangling the effect of services on B2B firm value: Trade–offs of sales, profits, and earnings volatility," International Journal of Research in Marketing, 35(2), 205–223.
earlier version published in Marketing Science Institute Working Paper Series, 2016.
featured in Insights from MSI, "Is service transition a silver bullet for B2B firms?" 2017, Issue 2.