Theresa S. Falcon Executive Speaker Series
Background
The purpose of the Theresa S. Falcon Executive Speaker Series is to bring regionally and nationally known professionals to Bradley University's campus in order to enhance the learning experience of the Executive Master of Business Administration (EMBA) program's students and the surrounding community. Speakers support the experience of the program – transformation that involves becoming more knowledgeable, analytical, effective, and confident business leaders.
This series has been made possible through the financial support of the late Dr. Theresa S. Falcon.
Upcoming Events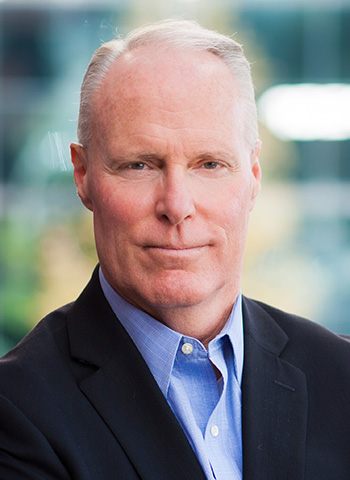 The Falcon Speaker Series continues in 2020 as we welcome Chris Van Gorder, CEO, Scripps Health. Please join us for Influencing Culture through Front-Line Leadership on Thursday, September 24, 2020. This event was originally scheduled for April 2 and has been postponed given Chris's responsibilities to Scripps Health amid the uncertainty surrounding the Novel Coronavirus.
In an enlightening and authentic keynote, Chris will share the front-line lessons he's learned along the way. He offers current and aspiring leaders a different approach to business success — one that bridges the distance with front-line employees and builds a culture that can sustain an organization in bad times, good times and times of extreme change.