Fine Arts Talent Scholarship
The Department of Art and Design at Bradley University offers competitive scholarships to art majors with talent and motivation. The department faculty strongly believe that funding for talented studio artists is essential. If you are interested in applying for a scholarship, the process is simple.
Deadline: Preference will be given to applications received by December 1st.
Requirement: Must be an accepted applicant to Bradley University, or an existing student, and majoring in art and design.
Application Instructions
Your application for the following academic year must be received by Dec. 1, as work examples received after that date will not be considered for review. Please send digital portfolios/pdf slideshows via GoogleDrive to the email address listed below, not the admissions office. Scholarships are not related to family income or other grants or scholarships. If you receive a scholarship, it is renewable according to academic standards and regulations established for the scholarship.
Submit the following items as part of your digital submission :
A completed copy of the application form for the Department of Art and Design Fine Arts Talent Scholarship.
Submit 12-20 digital images of your best work via Google Drive. Images should demonstrate a variety of work and can include any media. Please download the slideshow template for you to use.
Include a typed index of images that corresponds to the file names and titles of your artwork.
If you have questions, call the Department of Art and Design office at (309) 677-2967.
Please submit your artwork to artanddesign@bradley.edu.
A Guide to Portfolio Preparation
What is a portfolio? A portfolio of artwork should be a collection of your best and most recent work. It is a crucial part of your application. The portfolio helps the school evaluate your achievements and potential, and represents your view of yourself and your work. Many different portfolios are necessary during your career as an artist or designer: for graduate school, exhibits, galleries, buyers and employers. The portfolio required for the scholarship should include 12-20 pieces in a variety of media. Fewer pieces may not allow an accurate assessment of your potential. We are interested in your drawing ability, use of color in two- and three-dimensional work, and, if graphic design, some understanding of typography and layout, thus there is no exact formula for preparing the "right" portfolio. Ensure the work you present is not blurry or pixelated. Art teachers can help you with the selection and photographing of your work, but you should make the final decision on what best represents you.
The Norma and George Kottemman Memorial Travel Award
At the core of Bradley's mission is a commitment to students in their pursuit of a better understanding of the world through travel and experiential learning.
Because of their love of the arts, travel, exploration and their deep appreciation of experiential learning, the Estate of Norma and George Kottemann established this travel award as a meaningful and fitting memorial
This award is offered to an art and design student applying to Study Abroad, either for the shorter interim trips or for the full semester. The student recipient will be selected by the Department of Art and Design Chairperson and the Director of the Study Abroad Program, based on recommendation from faculty, consideration of the student's GPA, overall standing and commitment within their area of study in accordance with the following eligibility criteria and guidelines.
The Award
The selected student will receive a monetary award for travel expenses. The award will be treated as taxable income to the student recipient.
Eligibility Criteria and Guidelines
To be eligible, the student must meet the following criteria and the award must be utilized in accordance with the following guidelines:
Must be enrolled as a full-time student in good academic standing
Must be majoring in Art and Design
The award is available to all students regardless of age, race or sex
Funds must be utilized for travel expenses in connection with experiential learning on a BU study abroad related trip
The recipient will be selected by the Director of the Study Abroad Program and by the Chairperson of the Department of Art and Design with considering of the student's GPA, participation and contribution subject to these criteria and guidelines
The Process
A call for applications, including a deadline, will be made annually. Applications will be accepted by the Department of Art and Design. The student recipient will be selected by the Director of the Study Abroad Programs and by the Chairperson of the Department of Art and Design.
Deadline
For January Interim Programs: April 1st
For May Interim Programs: September 1st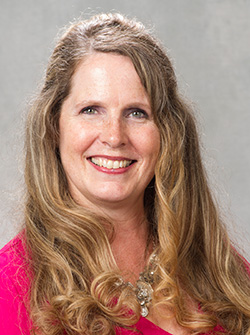 Administrative Support
Heuser Art Center 101
(309) 677-2967
artanddesign@bradley.edu