Rachel Borton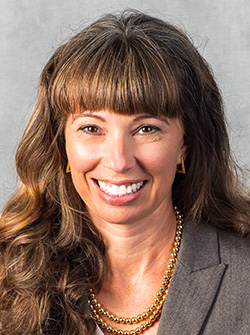 Family Nurse Practitioner Program Director, Assistant Professor
Westlake Hall 105A
(309) 677-4176
rborton@bradley.edu
Ph.D., Doctor of Philosophy, Illinois State University
MSN, Family Nurse Practitioner from the University of Phoenix
BSN, Nursing from Bradley University
Biography
Professor Borton joined the Bradley University Department of Nursing Faculty in January 2010 as a part-time clinical instructor. In February 2011, she joined the faculty as a full-time Assistant Professor of Nursing. In August 2015, she became the FNP Director.
Dr. Borton received her Ph.D. in Nursing at Mennonite College of Nursing, Illinois State University.
Hobbies
Dr. Borton enjoys spending time with her husband and four children and also loves running outside.
Serves as a Pianist, Junior Church Instructor, Junior Church Pageant Director and Nursery Worker at Bible Baptist Church, Peoria, Il since 2007.
Teaching
Dr. Borton teaches full-time in the online FNP and DNP program. Prior teaching at Bradley included undergraduate Maternal-Newborn Nursing (theory and practicum), Health Assessment (theory), and adult health medical-surgical practicum.
Scholarship
Research interests include increasing breastfeeding and breastfeeding rural mothers. She is currently involved in research studies that focus on the breastfeeding experience among rural mothers and interventions to increase breastfeeding duration.
Service
Dr. Borton represents the Department of Nursing as a Senator and also serves in the community on a local Breast Health Task Force Initiative.
Licensures and Certifications
ANCC (American Nurses Credentialing Center) board-certified, as an Advanced Practice Nurse, specializing in Family Practice.
APN (Advanced Practice Nurse), specializing in Family Practice
FPA (Full Practice Authority) in the State of Illinois
RN (Registered Nurse) in the State of Illinois