Shanna Krause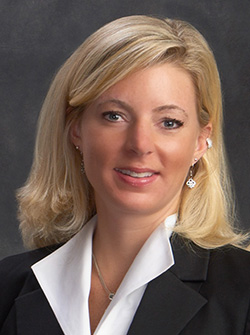 Assistant Professor in Residence
Off Campus
skrause@bradley.edu
APN-FNP- University of Illinois - Chicago
MSN- University of Illinois - Chicago
BSN Methodist College of Nursing - Peoria
BS - Bradley University
Biography
Joined Bradley University in 2018 as an Adjunct instructor within the FNP graduate department.
Professor Krause received a Bachelor of Science (BS) from Bradley University, a Bachelor of Science in Nursing (BSN) from Methodist College of Nursing, and a Masters of Science in Nursing (MSN) as a Family Nurse Practitioner (FNP) from the University of Illinois at Chicago, She is board certified as an FNP through the American Nurses Credentialing Center (ANCC).
Prior to joining Bradley, past experience as Nurse Practitioner includes an array of specialty settings such as Sports Medicine, Orthopedics and Orthopedic surgery, Emergency Medicine, College Health, as well as Family Practice.
Shanna is an avid long-distance runner for the past 25 years. Her husband also graduated from Bradley University and was the captain of the Men's Bradley Golf team.
Teaching
FNP Graduate Level Theory and practicum courses- APN, FNP Online Program
Academic graduate FNP advisor
Licensures and Certifications
MSN, APN, FNP-BC
ANCC Board Certified