First Jobs Don't Last Forever
Public relations major Camille Yameen '12 had what some might consider the perfect job, especially right after graduation. Working for Kirvin Doak Communications, a high-profile agency in Las Vegas, she spent nights attending events with celebrities, e.g., fundraisers and restaurant openings — "anything you could want as a 22-year-old."
Although she enjoyed all the glitz and glam, as well as developing her skills, the Bradley speech champion knew something was missing.
"There was one afternoon where I sat in my car and just cried because I wanted to focus more of my life on nonprofit work," Yameen said. "I just felt like there was something calling me in that direction."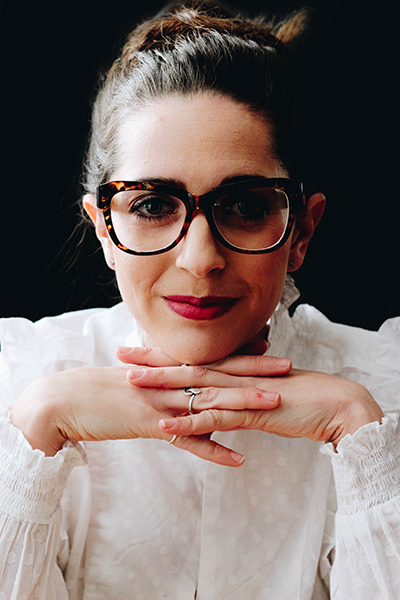 After two years in Sin City, Yameen decided to volunteer with the Peace Corps. She served as a community health advisor in Lopary, Madagascar, a small village near the coast of the island nation about 250 miles off the coast of East Africa.
"My dad likes to say that I went from red carpets to dirt roads."
Yameen's focus was on malaria education and prevention. While supervising a team of 14 community health workers, she created and implemented health curriculum for elementary and junior high schools, as well as trainings for women's groups on washing, sewing and repairing mosquito nets and family health management. Among her accomplishments, Yameen planned and executed a nearly 230-mile bike ride with other Peace Corps workers to teach malaria prevention and treatment.
"You wake up every morning at 5 a.m. because the roosters are crowing," Yameen said. "Truly, there's nothing else to do, so you wake up. You could do a whole day's worth of work — you do your laundry by hand, you make your coffee, you have a little breakfast, maybe read a couple chapters in your book.
"I would go to the hospital and work for a couple hours and help with vaccination days and record keeping. And it's only 9:30 after that … That definitely was a hard adjustment figuring out how I was going to fill my days. So, I taught myself to cook on a charcoal stove and how to start a fire (and) how to cook rice correctly."
When she returned to the U.S., Yameen felt a little lost until her local high school asked to speak about her time in Madagascar. That gig led to several more, and it wasn't long before Yameen thought being a motivational speaker and entrepreneur would be a path worth following.
She traveled around the country speaking to high school students about topics such as leadership and bravery through the lens of her Peace Corps experience. During the keynotes and workshops, Yameen developed the idea of the "ugly selfie."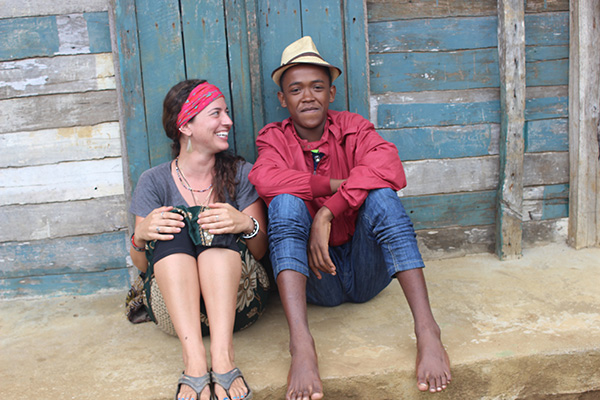 "It's this idea of it doesn't really matter what you look like," she said. "In pictures, we're so concerned with looking perfect, especially in this Instagram culture of getting the perfect shot where you're laughing and your hair is blowing and it's super carefree. You have to make sure you got the right angle and you have to redo it 10 times. I challenge all the students to be brave and take an ugly selfie and to post it."
Life on the road got a little lonely, so while Yameen still takes speaking engagements, she decided to return to Peoria a couple of years ago. She landed a job back in her original field as director of marketing and communications for the Center for Prevention of Abuse. Her major task the first year was to rebrand the agency.
"The Peace Corps taught me you don't just come in and insert yourself and change things. You have to understand the culture and why things are the way they are, especially with an agency that's been around for 44 years."
If all this weren't enough, in late January, Yameen published her first book of poetry, "The Leaving," a project she worked on with Vegas friend Ryan Marquardt '11, who served as editor and designed the cover art. It quickly climbed to several Amazon top spots, e.g., nature poetry and love poetry.
Asked for advice for graduating seniors, she said she wished she had known when she graduated that her first job didn't have to be her forever job.
"There are so many opportunities to try something new," Yameen said. "Don't get caught up in having to have a certain job for a certain salary. Be willing to explore more.
"There's no one answer for what your life is going to look like."