Best of Campus: February
Once again basketball dominated this month's photos with the Braves winning against Evansville and Missouri State, part of their run toward their back-to-back win in the Missouri Valley Conference Championship. And spring may be on the way soon, but we had a couple of snowfalls last month to blanket the campus in a veil of white. (All photos by Duane Zehr)
MEN'S BASKETBALL VS EVANSVILLE
The Braves defeated Evansville, 69-58 last month. Senior Darrell Brown scored 22 points and junior Elijah Childs added a double-double in his first game back in the lineup in more than a month. The Braves improved to 16-9 overall with a 7-5 mark in Missouri Valley Conference action with the victory. Pictured below: junior guard Danya Kingsby.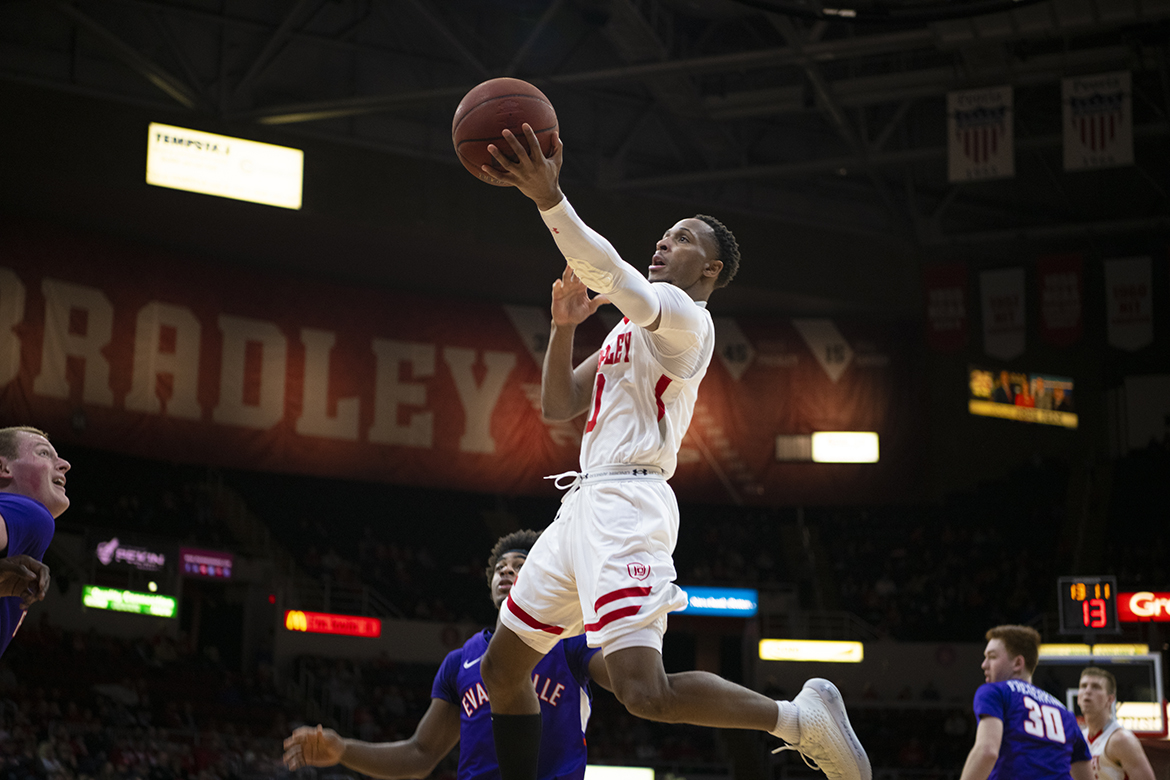 MEN'S BASKETBALL VS MISSOURI STATE
The Bradley men's basketball team fought its way to an 83-79 victory over Missouri State. The Braves' fourth-straight win moved the team to 19-9 during the 2019-20 campaign with a 10-5 record in Missouri Valley Conference action. Senior Darrell Brown led the Braves with 19 points and five assists in the winning effort, while junior Elijah Childs added a double-double with 15 points and 10 rebounds. Overall, five Braves scored in double figures as first-year Ville Tahvanainen, senior Koch Bar and sophomore Ja'Shon Henry added 12, 11 and 10 points, respectively.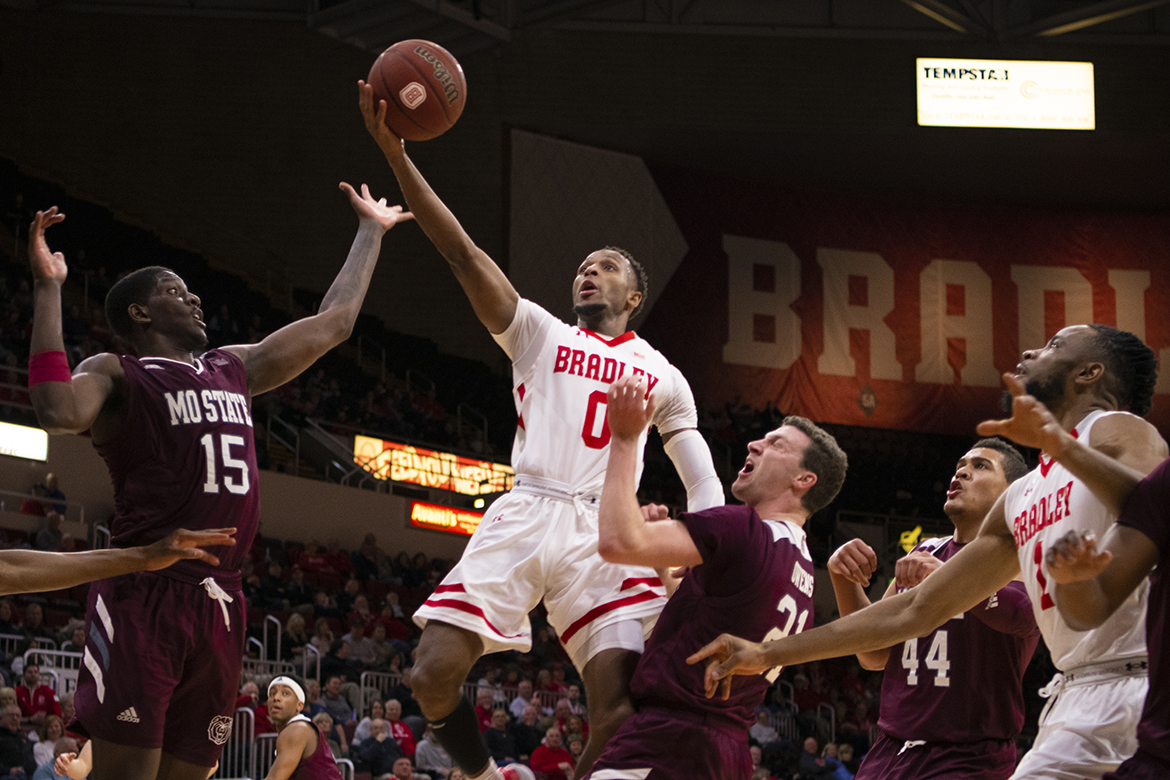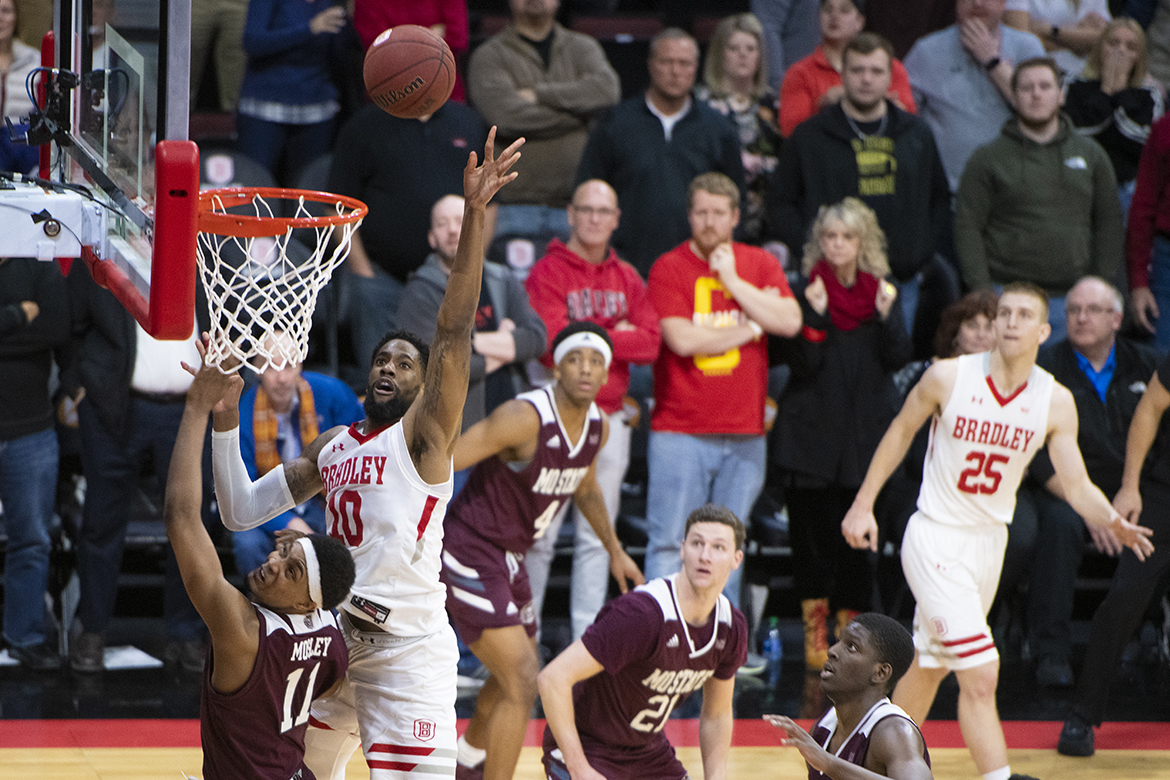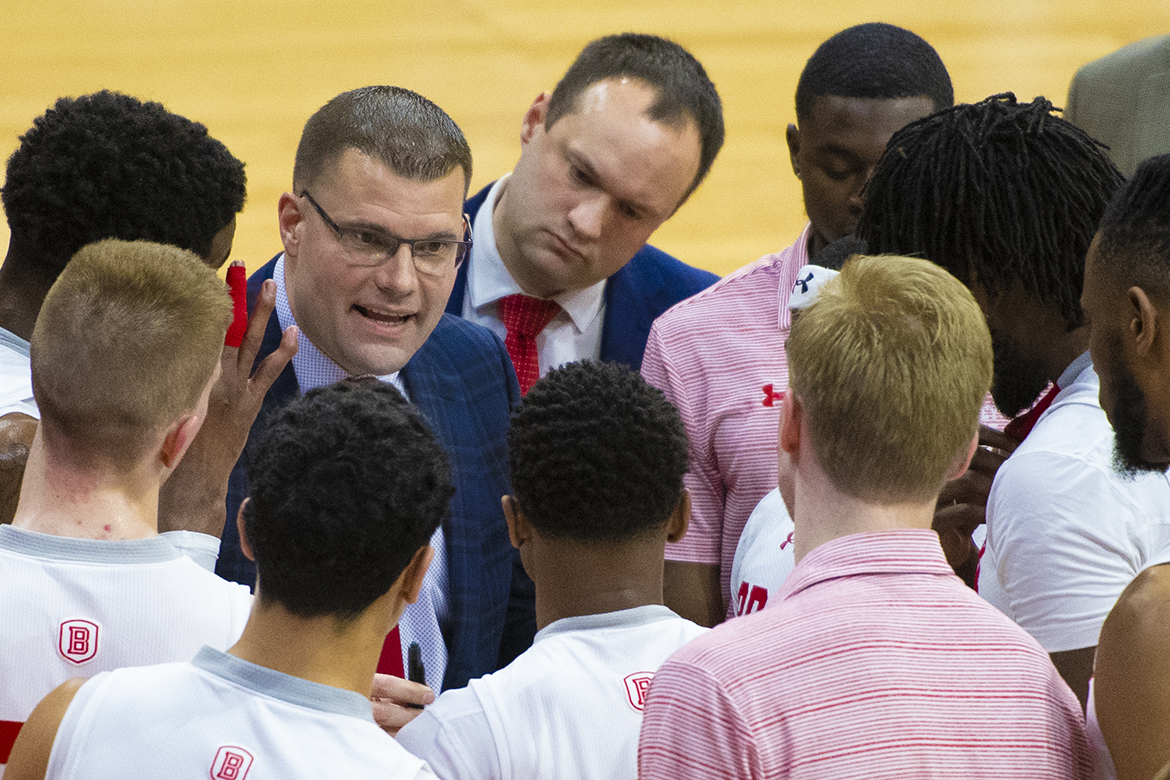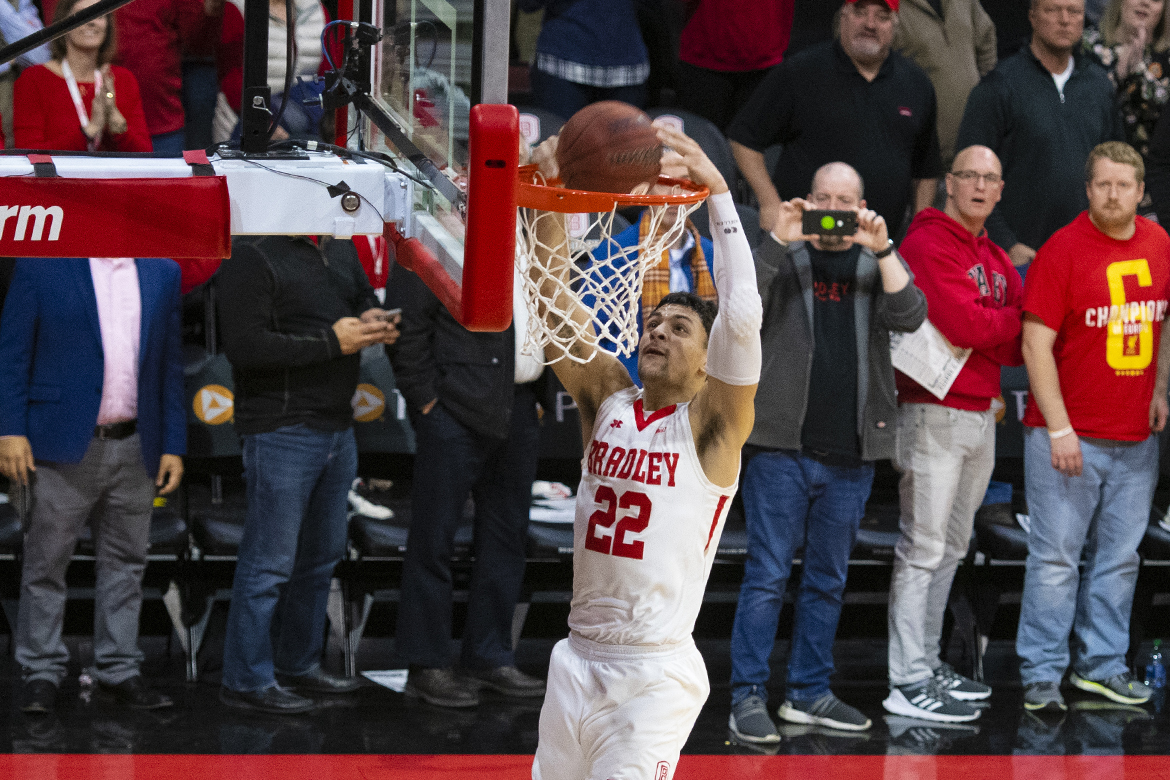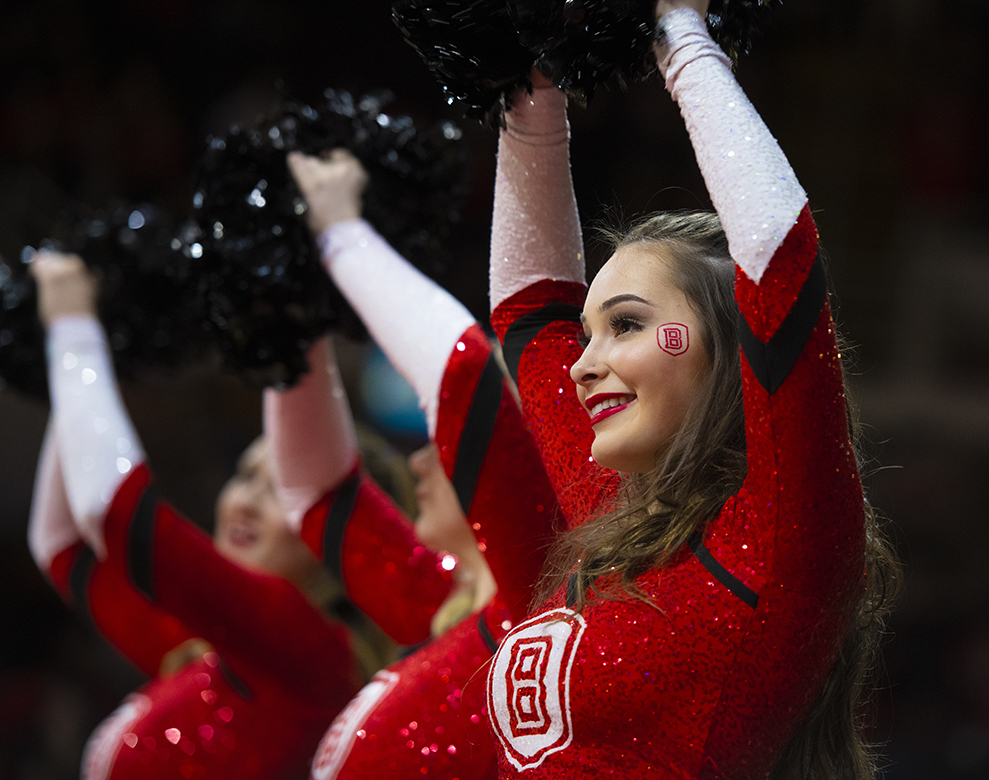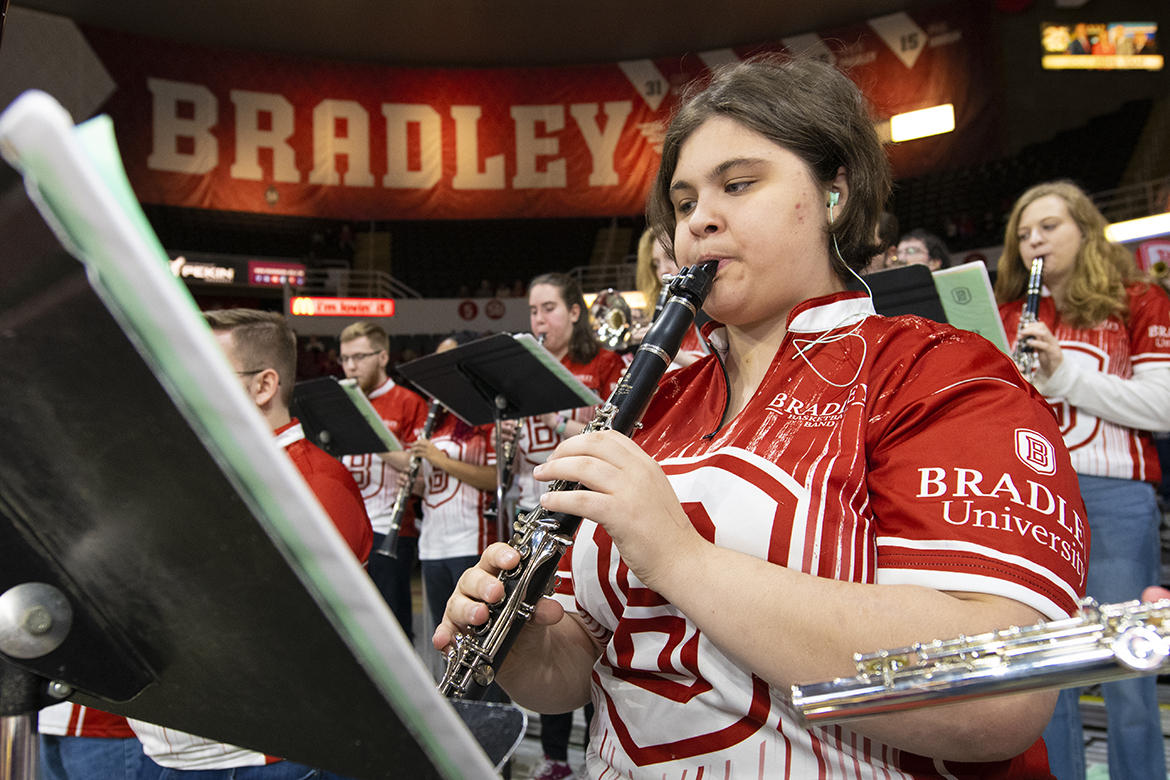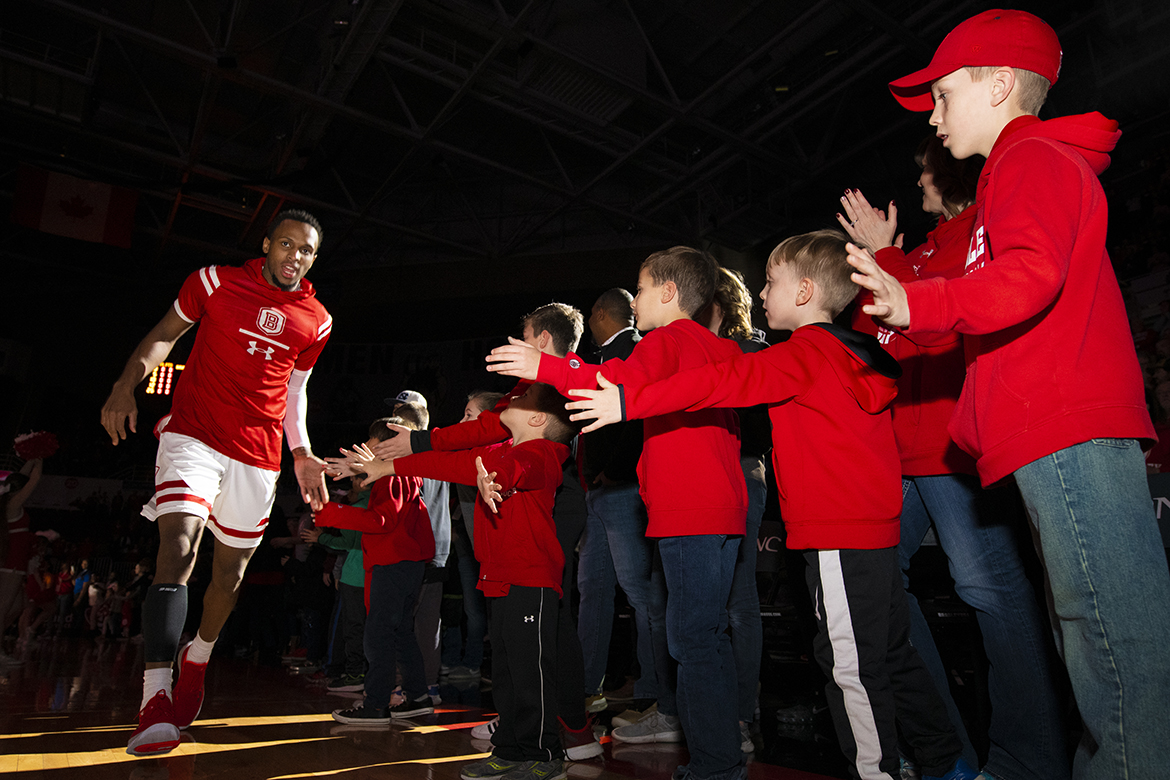 LAST OF WINTER?
Two light snowfalls covered Bradley's campus last month, causing everyone to bundle up while they appreciate its pristine beauty.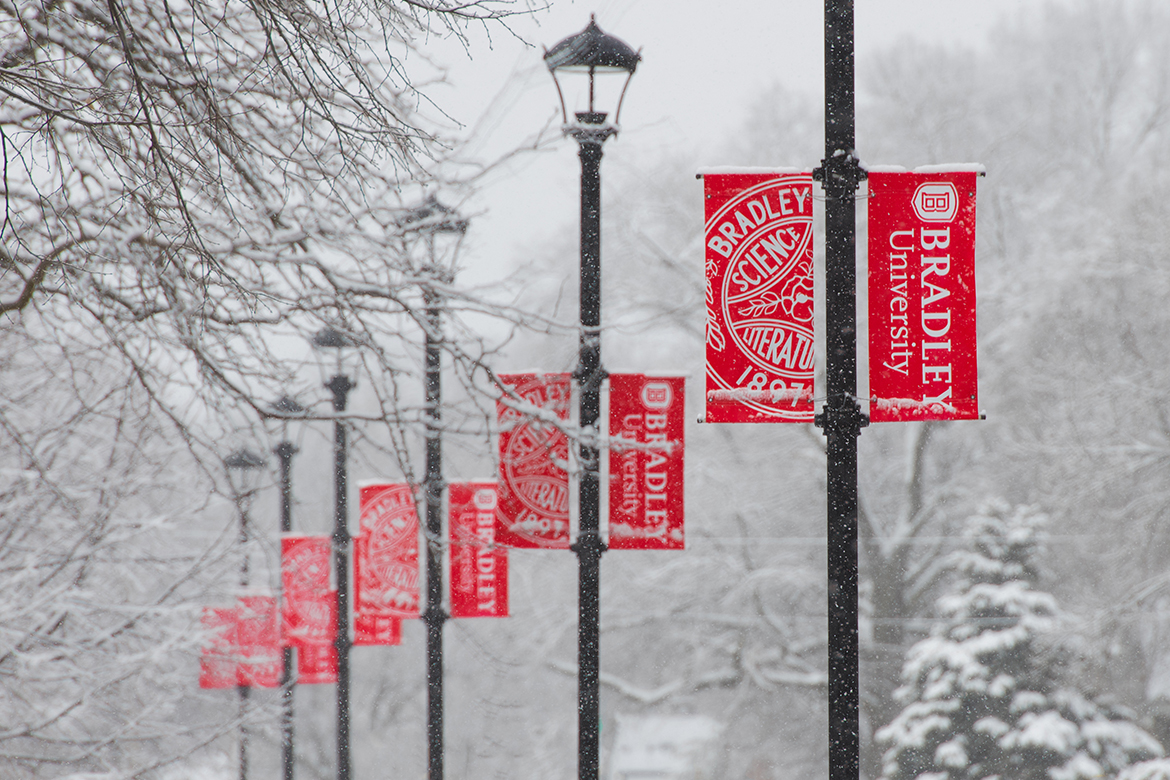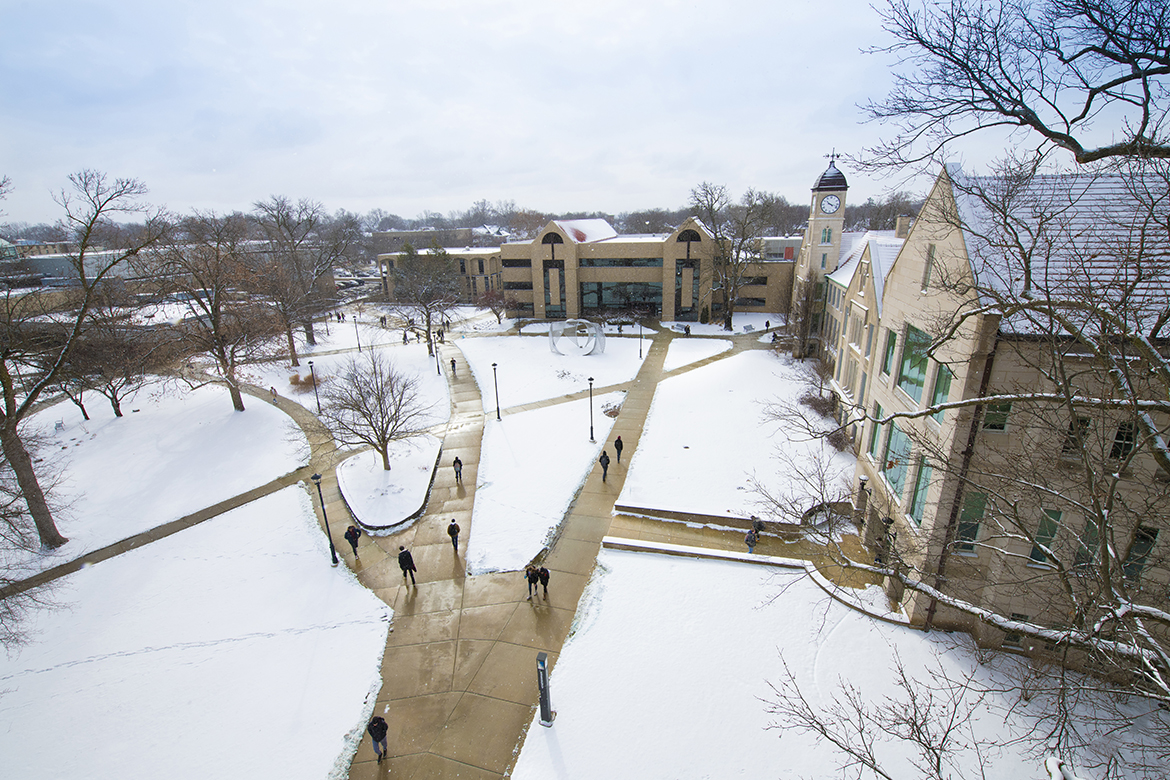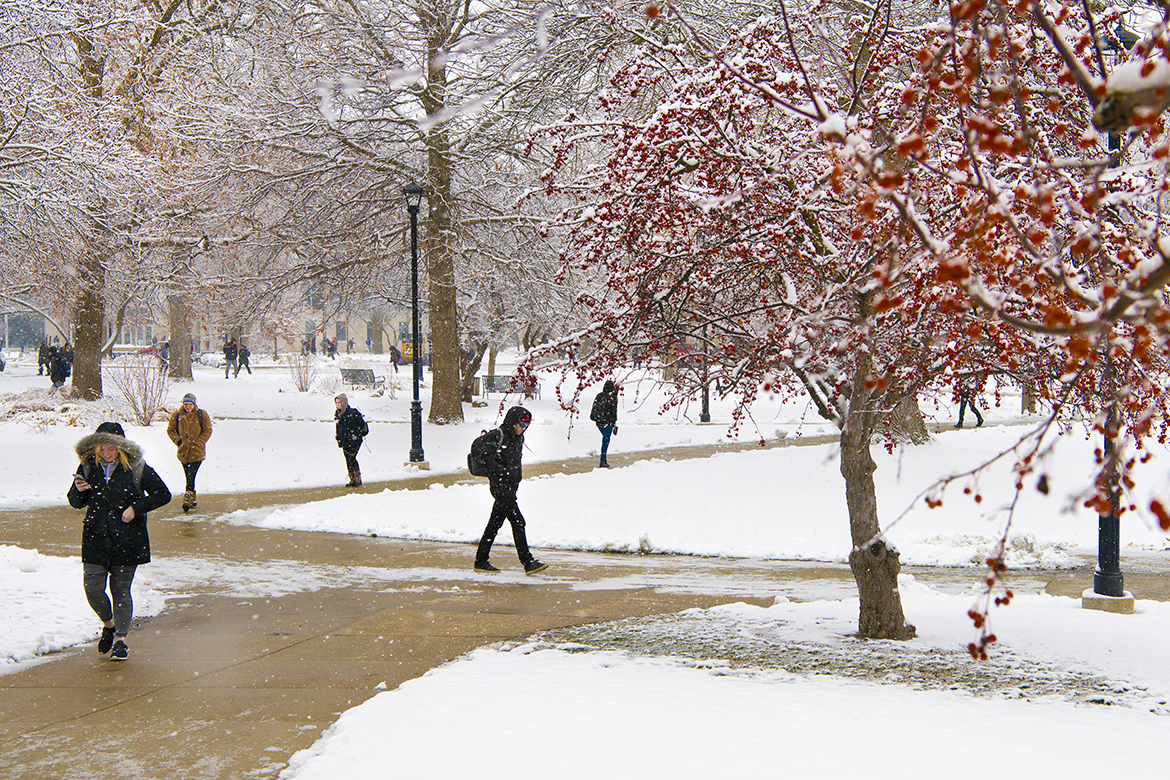 Like this story? We've got lots more at Here's the Latest.