Sometimes, college students have trouble deciding on a major. The one they choose first goes through a change or several before graduation. But Olivia Aleman '21 has known since third grade where her interests would take her.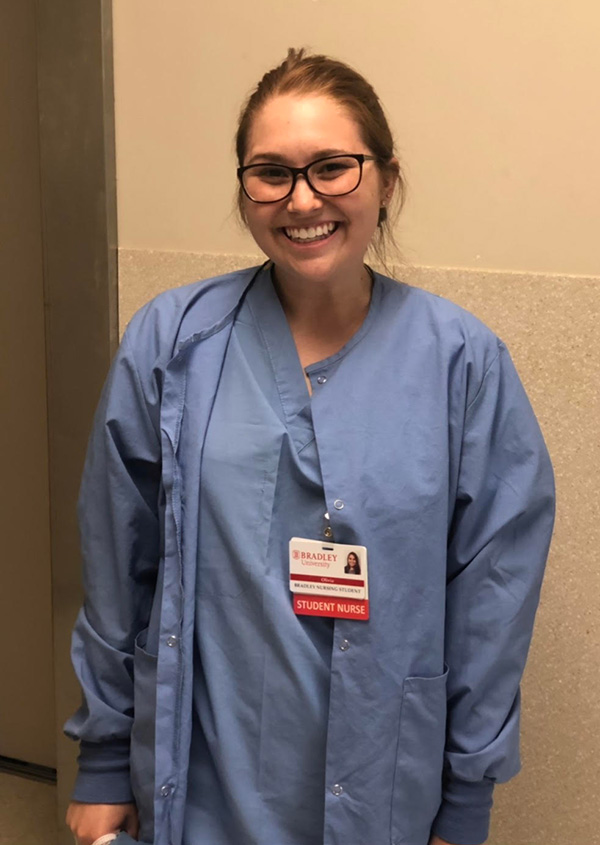 That was when she was diagnosed with acute lymphoblastic leukemia (ALL). Described as a common childhood cancer, there are still fewer than 200,000 U.S. cases diagnosed annually.
"I went through 2 1/2 years of treatment that involved chemotherapy," she said. "I never had to undergo radiation but I had a couple surgeries. I understood what was going on, but I don't know if I necessarily understood everything.
She was able to stop treatments in the fifth grade and was considered cancer free — five years since a treatment — her sophomore year of high school. She still must have annual checkups, however.
"That was the main thing in my life that made me want to be a nurse," she said. "I had this one nurse in particular, her name was Mary, and she took care of me a lot during my outpatient treatment. (She) made me feel special by taking the time to talk to me rather than just treating me. She talked to me about dance and what shows I was in for theater. And she always asked about my dog, Cuddles. She didn't want me to focus on being sick, but rather what I did when I wasn't sick."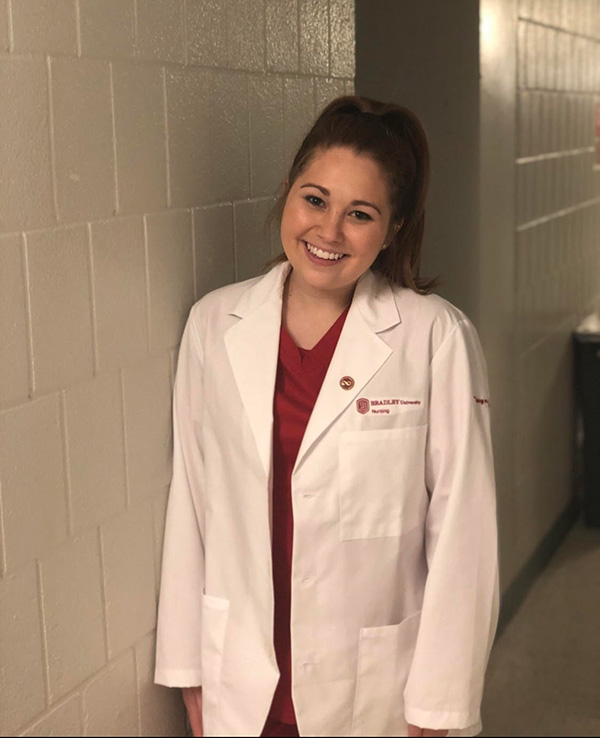 The summer before her senior year of high school, during a checkup at Comer Children's Hospital at the University of Chicago, the Oak Lawn native met up again with Mary.
"… She asked if I knew what I wanted to do and I said nursing and I remember her giving me a huge hug. I still think about her all the time."
Aleman said her oncologist did many of the same things and always made her and her mother feel like they were valued and important.
"They are two of the reasons why I decided to go into nursing … I hope to make a patient feel as special as they made me feel."
Dance was another thing that comforted Aleman during her illness and which she continues to enjoy today with Bradley's Orchesis group. "Even now, when I have two nursing exams in one week my friends will ask if I want to miss (Orchesis) practice to study — I can't do that.
"One thing my dance teacher used to tell us was you don't know who's going to walk into the audience. Someone may have just had a hard day and now you might be what brightens things. I want to be there for people, treat them, care for them and make them happy."
Like this story? We've got lots more at Here's the Latest.