Title IX
The federal law prohibiting sex discrimination in educational institutions is Title IX of the Educational Amendments Act of 1972 (amending the Higher Education Act of 1965). This act is codified as Title 20, United States Code, Chapter 38, Sections 1681-1686. The act was also amended by the Civil Rights Restoration Act of 1987 ("Title IX").
The law states that "no person in the United States shall on the basis of sex be excluded from participation in, be denied the benefits of, or be subjected to discrimination under any education program or activity receiving federal financial assistance. The amendment in 1987 expanded the definition of program or activity to include all the operations of an educational institution, governmental entity or private employer that receives federal funds."
Title IX forbids sex discrimination in all university student services and academic programs including, but not limited to, admissions, financial aid, academic advising, housing, athletics, recreational services, college residential life programs, health services, counseling and psychological services, Registrar's office, classroom assignments, grading and discipline. Title IX also forbids discrimination because of sex in employment and recruitment consideration or selection, whether full time or part time, under any education program or activity operated by an institution receiving or benefiting from federal financial assistance ("recipient").
Questions and Last Updated
Please direct questions to Jocelyn Watkins. Last updated on 3/16/2023.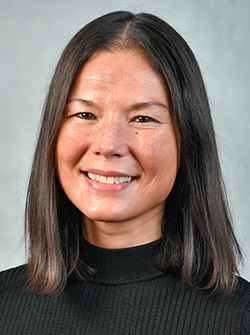 Jocelyn Watkins – Title IX Coordinator
Crystal Elliott – Title IX Deputy Coordinator
Anne Hollis – Title IX Deputy Coordinator
Training consisted of the following materials:
Digging Deep into the Clery Act and Title IX Intersections
Interim Title IX Policy