Laptop Requirement
All Slane College of Communications and Fine Arts students are required to have a laptop computer to complete their coursework. Students arriving with older or less powerful laptops that do not meet the recommended specifications of each major may find that they need to upgrade to a newer laptop at some point while attending Bradley University.
All student laptops should meet the following minimum specifications. You may purchase above and beyond these specs. Some departments and majors have specific requirements or hardware recommendations.
If you are purchasing an Apple laptop, visit the Bradley Apple Store online for discounted pricing (proof of student status may be required).
Minimum Specifications for All Students
Computer made within the past 3 years
256GB SSD (Solid State Drive) (more space is preferable)
8GB RAM (16GB RAM is preferable)
Able to run the current version of Mac OS or Windows
Below are the specific laptop requirements by department and major.
Communication, Music and Theatre Arts
Macbook Air or a comparable PC laptop (see minimum specifications above)
Art and Design
Graphic Design or Photography: Macbook Air (see minimum specifications above)
Recommend: Recommend Macbook Pro with 16GB RAM and 512GB SSD storage
All other Art and Design: Macbook Air OR a comparable PC laptop (see minimum specifications above)
Interactive Media
Animation: Macbook Pro OR a Windows Gaming laptop (MacBook Pro is preferred but not required)
Recommend: 16GB RAM, and 512GB SSD storage
Game Design: Windows Gaming Laptop with Geforce GTX 1650ti video card or better (MacBook Pro accepted but not recommended)
Recommend: Windows Laptop with I7/Ryzen 7 processor or better, Geforce 2070 video card, 16GB RAM memory or better, and at least 512GB SSD storage (1TB preferred)
Game Art: Windows Gaming Laptop with Nvidia GeForce RTX 2070M GPU (formerly GTX 1070M)
Recommend: 16GB RAM memory and 512GB SSD storage
User Experience Design: Macbook Pro Laptop with a Recommend: 16GB RAM, and 512GB SSD storage
For additional information on the laptop requirement, please contact our technical staff: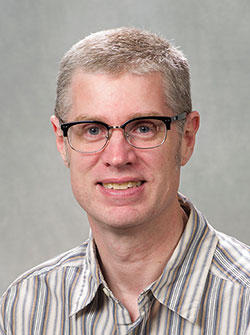 Director of Instructional Technology
Caterpillar Global Communication Center 131
(309) 677-3641
dlennie@bradley.edu
Productivity Software
Microsoft is offering Office 365 Education free for educational purposes.
Adobe Creative Cloud
Many CFA students will take courses requiring Adobe Creative Cloud, a package of industry standard creativity tools used to design professional grade audio, video, graphic, and special effects projects. Students may need Adobe Creative Cloud as specific courses require it.
Students in the Department of Interactive Media and the Department of Art & Design will need Adobe Creative Cloud for the entire four years for all of their courses.
Please delay purchasing Adobe Creative Cloud until the fall semester begins.
Other Considerations
Shop around for educational pricing on hardware and software. Often there are significant discounts for educational purchases. Bradley University tech support endorses ThinkEDU.com for educational pricing. for educational pricing.
Individual courses may require additional software specific to the course.
We recommend adding a rider to your home/renter insurance policy to provide comprehensive coverage to your laptop. Insurance is available from most retailers but may not be cost effective for the coverage received.
We recommend you purchase an external hard drive to store large content and to back up your laptop.
Other Financial Considerations
With purchase receipts, the expense incurred to purchase required technology may be used to increase private or PLUS loan amounts. It is important to note that increases in cost of attendance for required technology will not result in an increase in scholarship, grant or work-study funding. Please contact the Bradley University Office of Financial Assistance for further information at bufinaid@bradley.edu.