Cory Boulton (formerly Ganschow)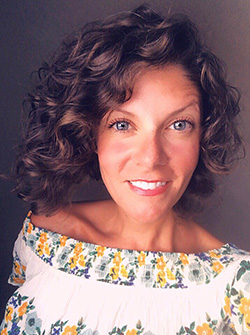 Biography
Dr. Cory Boulton is currently Director of Choral Activities at Bradley University. She is extremely active as an adjudicator and clinician for honor choirs across the country including All-State, All-Region, and All-District Choirs. Prior to teaching at Bradley, Boulton was Coordinator of Music Education and Associate Director of Choral Activities at Western Connecticut State University. She has taught choir in the Texas and Illinois public schools, continues to sing professionally, and is a published researcher and presenter in the areas of choral sound, rehearsal approaches, and transformational leadership. She is also currently the ACDA Midwest Region Collegiate R&R Chair.
Her life's work emerged from experiencing a moment of sound so profound that her core-beliefs about choral singing were transformed. That transformation lead to her infinite search for how to not only re-create that sound for her students to experience, but how to teach others to re-create that sound and experience for their students: a search that lead to the discovery that choral sound is more than a combination of perfected musical, acoustical, and technical elements. The greatest contribution to a choir's sound is its unified intention to create a moment that will change the human spirit. And so, the mission continues as she works to define the exact phenomena that craft those moments, because, in the end, that change in the human spirit is the legacy left behind.
She holds a Ph.D. in Choral Music Education from the University of Missouri-Kansas City Conservatory of Music and Dance, MME from Illinois State University, and BME from Millikin University where she studied conducting with Dr. Brad Holmes.