Dietetic Internship Master of Science
The Dietetic Internship Master of Science program prepares you for the registered dietitian exam and professional practice. You're equipped to practice in traditional dietetics settings as well as education, cross-cultural environments and wellness.
Preparing You For Success
You explore dietetics through 1,200 hours of practicum practice and a full set of courses. Bradley's wellness emphasis is incorporated into coursework and experiences in clinical, community, food service and wellness settings.
The master's degree gives you the option to complete a thesis or take courses focused on counseling, or global perspectives.
Making Your Mark
Dietitians are in growing demand as health care expands to new community and business settings. All Bradley students have passed the Registered Dietitian Exam, which means you'll be able to start your career right after graduation.
Accreditation Status
This program has received Accreditation status from the Accreditation Council for Education in Nutrition and Dietetics (ACEND), of the Academy of Nutrition and Dietetics 120 South Riverside Plaza, Suite 2190, Chicago, IL 60606-6995; 800/877-1600. http://www.eatright.org/ACEND
Future Graduate Education Model Program in Nutrition and Dietetics
Bradley University has recently been approved by the Accreditation Council for Education in Nutrition and Dietetics (ACEND) Board as a future education model graduate program. This program integrates didactic coursework with supervised experiential learning in a competency-based curriculum designed to prepare nutrition and dietetics practitioners for future practice. Successful completion of the program will lead to a master's degree and students will be eligible to sit for the national registration exam for dietitians.
We are currently accepting applications for our fall 2021 cohort. Please contact Amanda Newell (anewell@bradley.edu) for more information.
Effective January 1, 2024, the Commission on Dietetic Registration (CDR) will require a minimum of a master's degree to be eligible to take the credentialing exam to become a registered dietitian nutritionist (RDN). In order to be approved for registration examination eligibility with a bachelor's degree, an individual must meet all eligibility requirements and be submitted into CDR's Registration Eligibility Processing System (REPS) before 12:00 midnight Central Time, December 31, 2023. For more information about this requirement visit CDR's website: https://www.cdrnet.org/graduatedegree. In addition, CDR requires that individuals complete coursework and supervised practice in program(s) accredited by the Accreditation Council for Education in Nutrition and Dietetics (ACEND). Graduates who successfully complete the ACEND-accredited MS DI program at Bradley University are eligible to apply to take the CDR credentialing exam to become an RDN.
Graduate Program Requirements
Required Courses - 46-48 hrs.
FCS 507: Nutritional Counseling - 3 hrs.
FCS 514: Food Security and Food Systems - 3 hrs.
FCS 601: Community Nutrition Intervention - 3 hrs.
FCS 606: Nutrition and Wellness - 3 hrs.
FCS 609: Advanced Medical Nutrition Therapy - 3 hrs.
FCS 641: Research Methods in Nutrition and Wellness - 3 hrs.
FCS 698: Supervised Practice - 16 hrs.
FCS 699: Thesis Research - 6 hrs.
or Non-thesis Elective (see below)
For the DI-MS program, students who elect to do the non-thesis track will select 9 credit hours from one of the following options
Counseling
ENC 586: Counseling in Diverse Populations - 3 hrs.
ENC 620: Introduction to Counseling: Professional Orientation - 2 hrs.
ENC 622: Counseling: Ethics and Law - 1 hr.
ENC 623: Pre-Practicum in Counseling - 3 hrs.
ENC 624: Theories and Techniques of Counseling - 3 hrs.
ENC 625: Principles in Group Counseling - 3 hrs.
Global Perspectives
ENC 586: Counseling in Diverse Populations - 3 hrs.
ETE 663: Schooling in Diverse World - 3 hrs.
FCS 510: Topics in Global Wellness - 3 hrs. (offered as Study Abroad in London -- additional costs apply)
FCS 612: Cultural Influences in Food and Nutrition - 3 hrs.
NUR 533: International Health and Nursing - 3 hrs.
Application Instructions
Admission Requirements
Costs and Financial Assistance
Program Details
Visiting Campus
Contact Information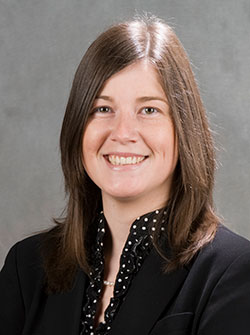 Like us on Facebook
Course Sequence
Sample program plan information is provided for sample purposes only. Students should consult with their academic advisor about their individual plan for course registration and completion of program requirements.
First Year - Fall Semester
FCS 507
Nutrition Counseling and Assessment
3 hours
FCS 601
Community Nutrition Intervention
3 hours
FCS 641
Research Methods in Nutrition Wellness
3 hours
Total
9 hours
First Year - Spring Semester
FCS 514
Food Security and Food Systems
3 hours
FCS 609
Advanced Medical Nutrition Therapy
3 hours
FCS
Elective
3 hours
Total
9 hours
First Year - Summer Semester
FCS 606
Nutrition and Wellness
3 hours
FCS 698
Supervised Practice
2 hours
FCS 699
or FCS
Thesis Research
Non-thesis Elective
2 hours
3 hours
Total
6-7 hours
Second Year - Fall Semester
FCS 698
Supervised Practice
6 hours
FCS 699
or FCS
Thesis Research
Non-thesis Elective
2 hours
3 hours
Total
8-9 hours
Second Year - Spring Semester
FCS 698
Supervised Practice
6 hours
FCS 699
or FCS
Thesis Research
Non-thesis Elective
2 hours
3 hours
Total
9-10 hours
Second Year - Summer Semester
FCS 698
Supervised Practice
3 hours
Total
3 hours
Total Hours: 44-47