Choral Music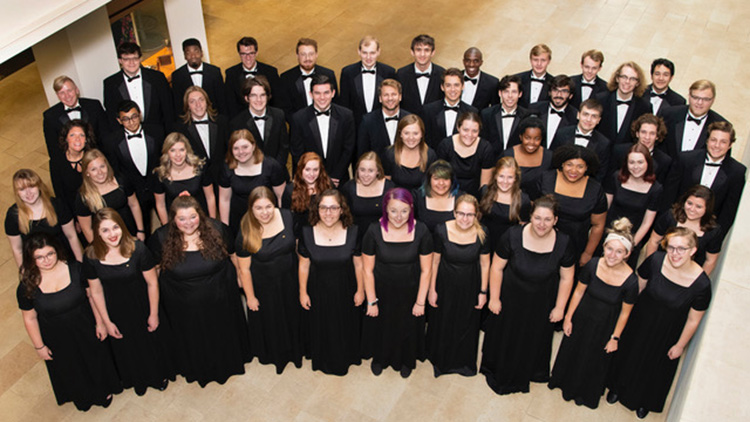 Known for its vibrant approach to sound, the Bradley Chorale embraces the unique spirit and diverse color palate of each singer in exploring music of all genres and stylistic performance practices. It performs extensively across the United States and Europe, receiving national and international honors and singing at conventions across the globe. International performances have included tours of Poland, the Czech Republic, Denmark, Ireland, Norway, Italy and Wales.
For information contact Dr. Cory Ganschow, conductor cganschow@bradley.edu (309) 677-2600.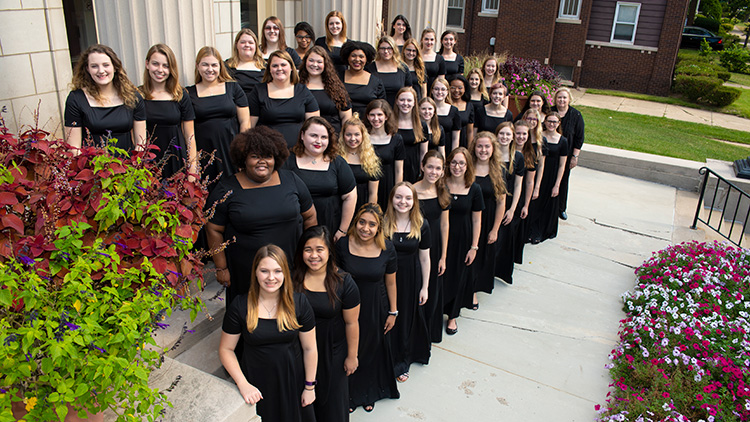 The Bradley University Cantus was founded in 1990 in an effort to provide young women with the opportunity to prepare and perform music written especially for treble voices in an atmosphere of collegial music making. The group rehearses twice weekly at noon.
For information contact Dr. Kerry Walters, kew@bradley.edu (309) 677-2601.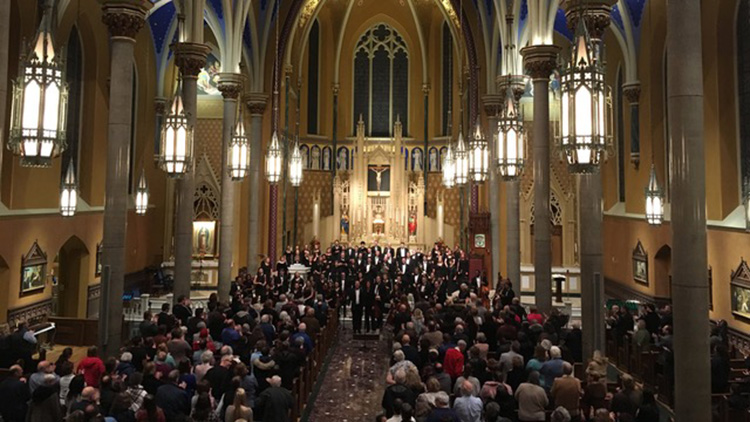 The Bradley Community Chorus offers students and community members the opportunity to study and perform choral-orchestral masterworks. The group averages 80 to 100 members. Since its founding, the ensemble has performed at least one masterwork each semester, either with the Bradley Symphony Orchestra or with the Peoria Symphony. Membership is open to Bradley students and community members with choral singing experience, and auditions are held at the beginning of each semester.
For information contact Dr. Cory Ganschow, conductor, cganschow@bradley.edu (309) 677-2600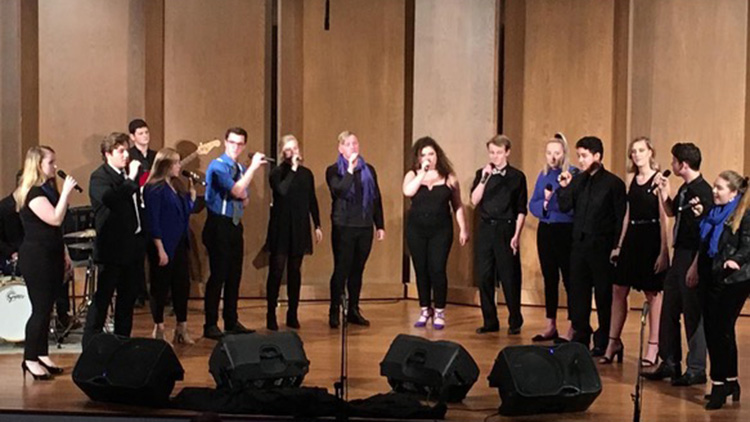 Vocal Jazz is an auditioned group of 12-16 singers. It performs standard and contemporary jazz music, both acapella and with a jazz combo. If you are a music major, you must also be in a large ensemble in order to participate in this ensemble. The group meets Mondays from 7-9 p.m.
For information contact Lara Reem, lreem@bradley.edu (309) 677-2595.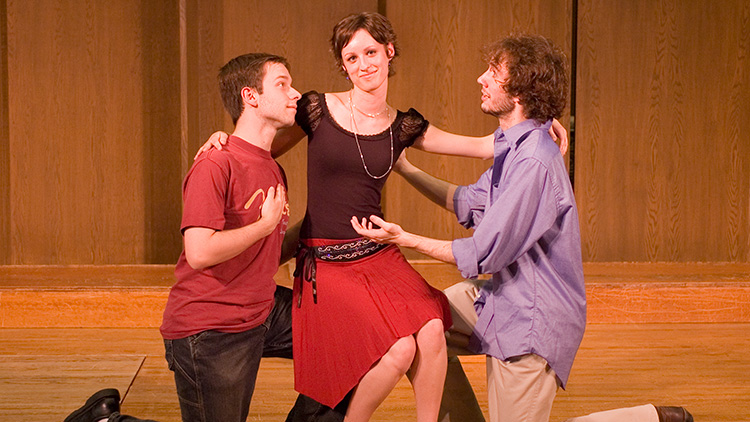 Opera Workshop
Singers are provided with the opportunity each spring semester to develop performing skills in the field of opera, an opportunity often reserved for graduate students in larger universities.
For information contact Dr. Kerry Walters, (309) 677-2601 kew@bradley.edu