Choral Music
All ensembles are open to all students regardless of major
Ensembles are free of charge –this means that you can take a full load of classes (16 credit hours), and then when the music ensemble pushes you over 16 hours, you can earn the extra credit at no charge
Ensembles generate credit toward graduation – for that free hour, you are earning credit toward graduation
There are scholarships for members selected for Chorale – $200 to $400 a year
Large Ensembles: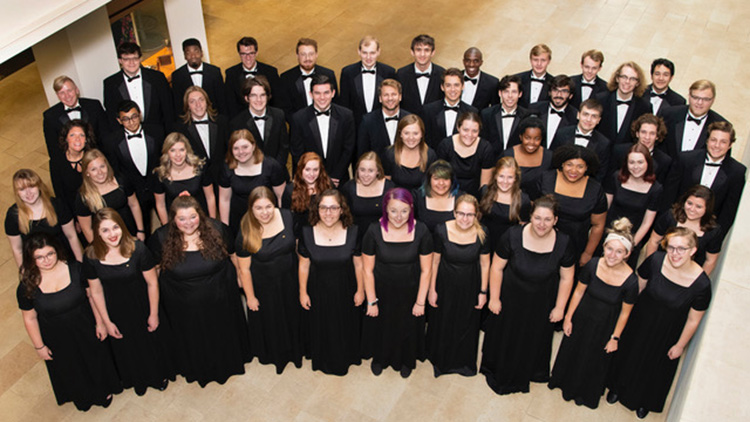 Auditioned, group of 48 singers. The mixed touring choir at Bradley. Chorale embraces the unique spirit and diverse color palate of each singer in exploring music of all genres and stylistic performance practices. Typically meets M-F 12pm-12:50pm. 1 credit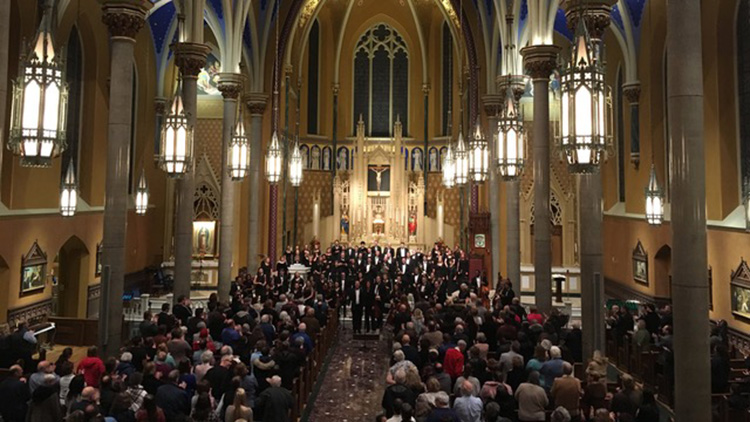 Auditioned, group of 60-80 singers. Members consist of students, Bradley alum, faculty, and community members who are life-long musicians. Often performs with the Bradley Symphony Orchestra. Typically meets W evenings from 7pm-8:30pm. 5 credit
Small Ensembles: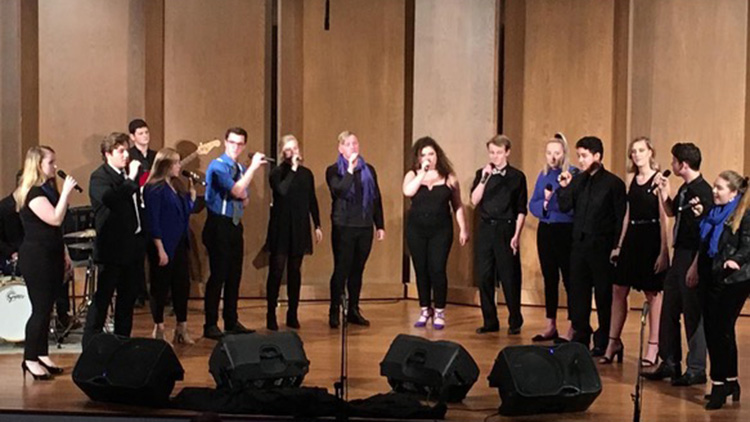 Auditioned group of 12-24 singers. Performs a variety of commercial vocal styles, including vocal jazz. Often performs with the Bradley Jazz Ensembles. If you are a music major, you must also be in a large choral ensemble to participate. Meets M from 7-9 pm. 1 credit.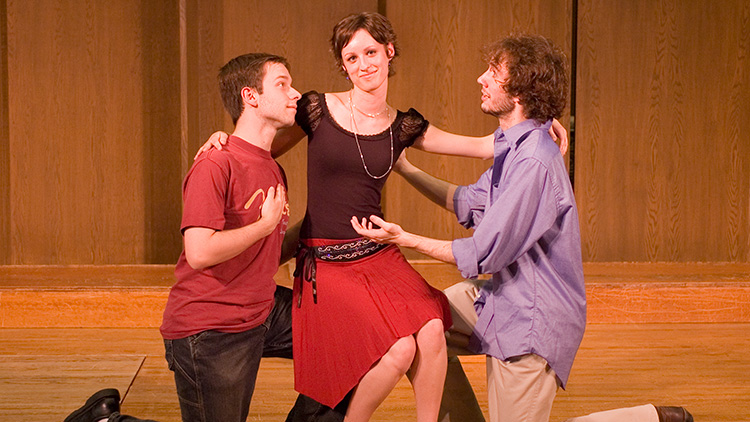 Opera Ensemble
Auditioned, group size varies depending on the work(s)performed. Auditions held in the late fall. Typically meets T/TH 3pm-5pm during the spring semester. Designed to develop performing skills in the field of opera, an opportunity often reserved for graduate students in larger universities.