Hospitality Leadership
As a hospitality leadership major, you learn how to be successful in facilities management, food service, lodging, event planning, travel or tourism.
Preparing You For Success
You're given tools to work in any hospitality industry setting. You graduate with a foundation in business, leadership and industry basics. Classroom lessons extend to internships, student organizations and volunteer opportunities in the community.
By the time you graduate, your experiences include:
A minor in entrepreneurship and innovation, management and leadership, or marketing
A professional internship
Class projects that serve the local business and hospitality community
Professional development and networking through FCS student organizations Fresh Slice and Kappa Omicron Nu National Honor Society for the Human Sciences
An optional semester studying abroad
Making Your Mark
A hospitality leadership degree is valuable in the expanding lodging, food service and tourism industries. You can go straight to the workforce with the degree.
Recent graduates are working for the Chicago Bulls, Hilton Hotels, Maui Jim Sunglasses, Naperville Country Club, Tasty Catering, The Walt Disney Company, and other hospitality employers around the nation. Others chose to attend graduate school before pursuing employment.
Additional Information
Accreditation Status
The Hospitality Leadership Program at Bradley University is accredited by the Accreditation Commission for Programs In Hospitality Administration (ACPHA): http://www.acpha-cahm.org/
Major Requirements
Family and Consumer Sciences Core - 12-15 hrs.
FCS 100: Family Dynamics - 3 hrs.
FCS 220: Consumer Issues in Health Care - 3 hrs.
or FCS 300: Consumer Issues in America - 3 hrs.
FCS 310 and 311: Community Program Planning and Evaluation and Research Methods - 6 hrs.
or FCS 346: FCS Resource Management - 3 hrs.
FCS 442: Foundations of FCS - 3 hrs.
Supporting Requirements - 14 hrs.
ATG 101: Survey of Accounting - 3 hrs.
or ATG 157: Accounting Principles - 3 hrs.
ECO 100: Introduction to Economics - 3 hrs.
or ECO 221: Principles of Microeconomics - 3 hrs.
M L 250: Interpersonal Effectiveness in Organizations - 2 hrs.
or M L 350: Managing for Results in Organizations - 2 hrs.
MTG 315: Principles of Marketing - 3 hrs.
PSY 101: Principles of Psychology - 3 hrs.
Additional Required FCS Courses - 41 hrs.
FCS 103: Food Resource Management - 3 hrs.
FCS 170: Introduction to the Hospitality Industry - 3 hrs.
FCS 171: Sanitation, Health and Safety - 1 hr.
FCS 173: Lodging Operations - 3 hrs.
FCS 270: Special Event Planning - 3 hrs. or FCS 371: Convention & Meeting Planning - 3 hrs.
FCS 272: Hospitality Facilities Management - 3 hrs.
FCS 370: Hospitality Management Accounting - 3 hrs.
FCS 372: Hospitality Law - 3 hrs.
FCS 375: Hospitality Practicum I - 3 hrs.
FCS 376: Hospitality Seminar I - 1 hrs.
FCS 405: Food Service Systems - 4 hrs.
FCS 408: Management in Food Service - 4 hrs.
FCS 470: Special Topics in Hospitality Business - 3 hrs.
FCS 475: Hospitality Practicum II - 3 hrs.
FCS 476: Hospitality Seminar II - 1 hr.
Required Minor (Choose One) - 15 hrs.
Required Certificate
ANSI-CFP accredited Food Protection Manager Certification or FCS 171 Sanitation, Health, and Safety (1 hr.) must be completed before enrolling in FCS 405 and FCS 408.
Contact Information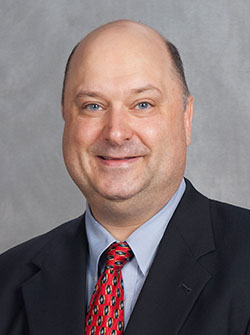 Hospitality Leadership Program Director
Westlake Hall 340
(309) 677-3242
dolds@bradley.edu
Like us on Facebook
Course Sequence
Sample program plan information is provided for sample purposes only. Students should consult with their academic advisor about their individual plan for course registration and completion of program requirements.
Freshman - Fall Semester
FCS 103
Food Resource Management
3 hours
FCS 170
Introduction to the Hospitality Industry
3 hours
BCC
Core Course
3 hours
BCC
Core Course
3 hours
BCC
Core Course
3 hours
Total
15 hours
Freshman - Spring Semester
FCS 171
Sanitation, Health, and Safety
1 hour
FCS 173
Lodging Operations
3 hours
ATG 101
Survey of Accounting
3 hours
PSY 101
Principles of Psychology
3 hours
BCC
Core Course
3 hours
BCC
Core Course
3 hours
Total
16 hours
Sophomore - Fall Semester
FCS 100
Family Dynamics
3 hours
FCS 270
Special Event Planning
3 hours
FCS 376
Hospitality Seminar I
1 hour
BA/BS
Elective
3 hours
BCC
Core Course
3 hours
BCC
Core Course
3 hours
Total
16 hours
Sophomore - Spring Semester
FCS 272
Consumer Issues in America
3 hours
ECO 100
Introduction to Economics
3 hours
BCC
Core Course
3 hours
BCC
Core Course
3 hours
BCC
Core Course
3 hours
Total
15 hours
Junior - Fall Semester
FCS 346
FCS Resource Management
3 hours
FCS 370
Hospitality Management Accounting
3 hours
FCS 375
Hospitality Practicum I
3 hours
FCS 405
Food Service Systems
4 hours
M L 350
Managing for Results in Organizations
3 hours
Total
16 hours
Junior - Spring Semester
FCS 408
Management in Food Service
4 hours
MTG 315
Principles of Marketing
3 hours
BA/BS
Elective
3 hours
BA/BS
Elective
3 hours
BCC
Core Course
3 hours
Total
16 hours
Senior - Fall Semester
FCS 470
Special Topics in Hospitality Business
3 hours
FCS 475
Hospitality Practicum II
3 hours
BA/BS
Elective
3 hours
BA/BS
Elective
3 hours
BCC
Core Course
3 hours
Total
15 hours
Senior - Spring Semester
FCS 300
Fashion Merchandising
3 hours
FCS 372
Hospitality Law
3 hours
FCS 442
Foundations of FCS
3 hours
FCS 476
Hospitality Seminar II
1 hour
BA/BS
Elective
3 hours
BCC
Core Course
3 hours
Total
16 hours
Total Hours: 125