News
First-ever Peoria NEDA walk a success!
Thanks to the many many supporters who helped spread the word and came out to Bradley's Campus on the chilly morning of April 9! We had more than 150 folks who walked together to spread awareness and raise funds for National Eating Disorders Association (NEDA), and as of right now (it's April 23rd as I write) we've raised $12,500. So many folks sponsored and supported -- special thanks to OSF, Caterpillar Women's Initiative, Joy Miller and Associates for monetary support, and thanks to Kappa Delta Sorority, Kroger, Hy-Vee, Red Carpet Car Wash, Haddad's, and Fix My Gadget, and Aramark for in-kind support. And of course, heartfelt thanks to the Markin Center staff for all the prep and clean-up on what was supposed to be a sleepy Saturday morning and to all of you who and walked and sponsored walkers! We can't thank you all enough!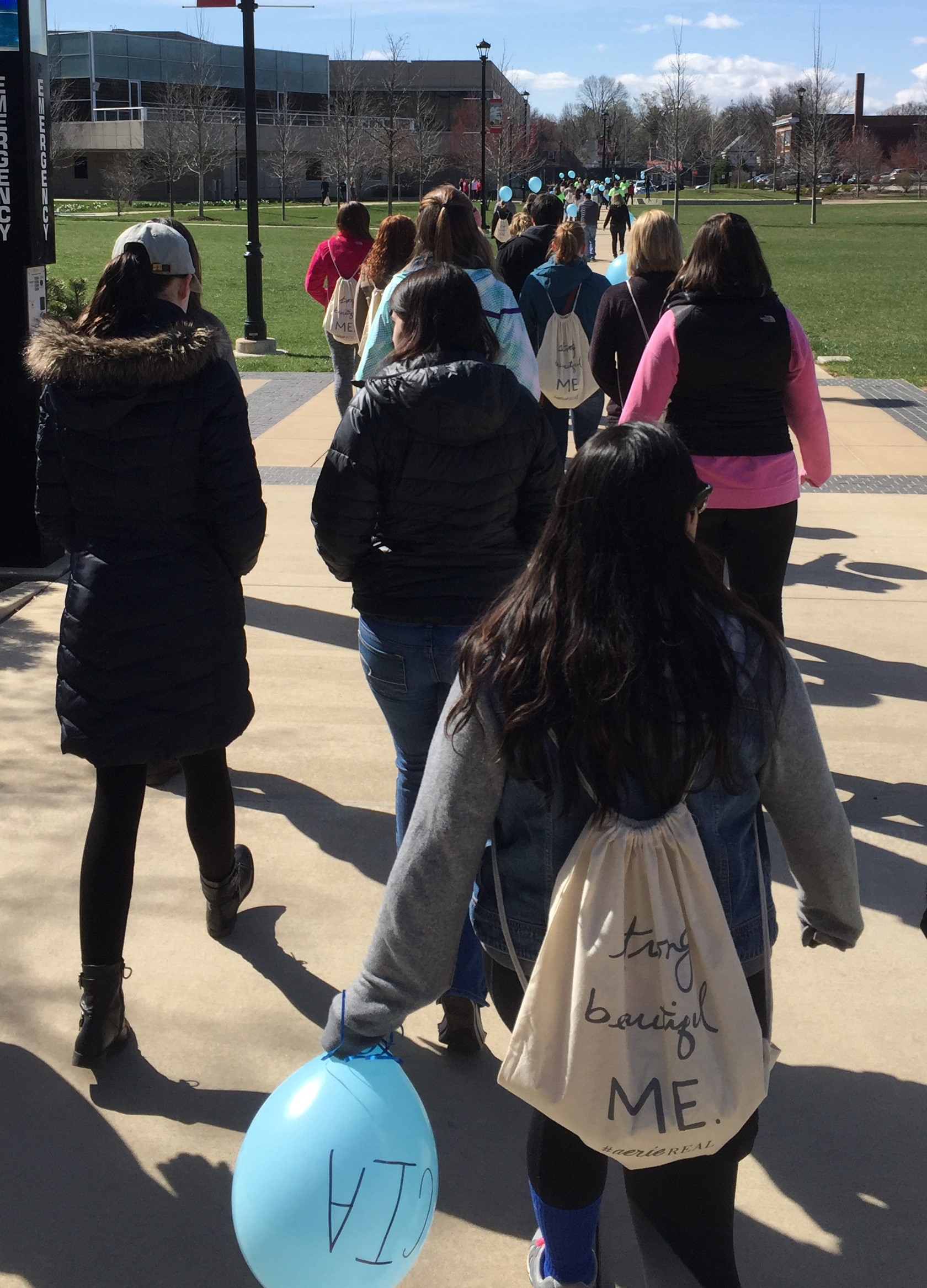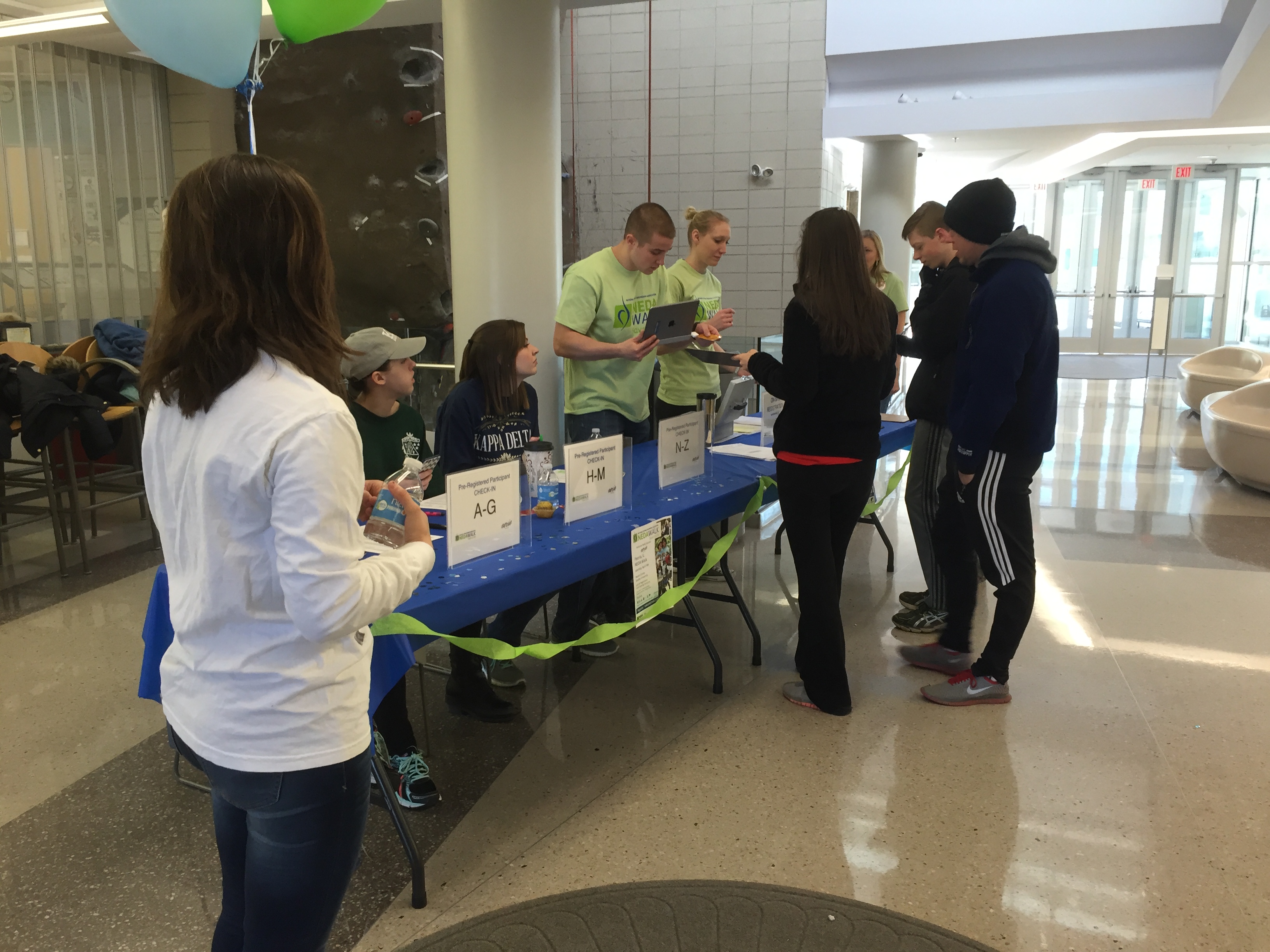 Internship applications process for 2016-2017 now open!
We are seeking candidates for three unpaid internship positions with The Body Project. While all three internships provide opportunities to participate in furthering the aims of the Body Project, each internship will have a different focus from this list: social media and publicity, event-planning and programming, and research and writing for the Web (with a particular need for focus on the website's transgender issues page).
Who We Are: The Body Project is a cooperative effort of students/faculty/and staff on campus devoted to "promoting awareness and acceptance of EVERY body." We provide programming and information via events, our website, and our social media outlets to challenge unrealistic or exclusionary body ideals and to promote realistic, inclusive and healthy attitudes toward body image. Applicants may familiarize themselves with our mission by visiting the Body Project Website at http://www.bradley.edu/thebodyproject/.
Internship Benefits: Interns will participate in furthering the aims of the Body Project through social media outreach, event planning and program design, and/or educational web-page construction. Along the way, interns build friendships and professional relationships, as well as the satisfaction that comes from contributing to a positive message. In addition to contributing to a positive message, interns build their experience portfolio. Moreover, interns may gain academic credit by registering their internship with the Smith Career Center or their Major program as appropriate. Total credit -hour goal will determine the extent of duties.
Core duties:
Duties will vary depending upon interns' skills and experience, but interns are expected to:
--attend weekly staff meetings (to be set at times that work for the team)
--participate in planning and executing our events
--complete tasks by agreed upon deadline
--foster the growth of the organization
--communicate with members and each other via traditional and electronic means
--work closely with coordinators to maintain records and innovate outreach
Requirements:
--Candidates should have strong written and oral communication skills, be self-motivated, and organized.
--The ideal candidate will have interest or experience in, or a career path toward critical study of body image, wellness approaches to body image, critical gender or race theory, disability studies, or related fields.
--The ideal candidate will be able to demonstrate a skillset relevant to their internship focus (for example, previous courses/experience in social media marketing, or successful completion of academic research projects, or event planning)
To Apply please send a 1) letter of application (maximum 500 words) explaining your abilities, and how this internship fits your interests and/or career goals and 2) a current resume as a Word attachment, by April 25 to Dr. Danielle Glassmeyer at dglassmeyer@bradley.edu.
Filter by:
Year: | Category:
NEDA Walk Peoria 2016, hosted by The Body Project!
We are so excited to announce that The Body Project is bringing the first-ever Peoria NEDA Walk to town!
The National Eating Disorders Association Walks are a crucial part of bringing awareness to local communities about eating disorders, their prevalence in our society and their cost to all of us! NEDA Walks also raise funds that are crucial to bringing about change that will lead to prevention and cures!
When: April 9. Registration at 8:30 and kickoff at 9:00 am

Where: It all starts at Bradley University's Markin Center.

How to get involved: Register online at nedawalk/ord/Peoria2016 or at the event.
Contact thebodyproject@bradley.edu for more information!
Love Your Body Poster contest 2016 winner!
Congratulations to Tianzhe He, winner of The Body Project's Bradley edition Love Your Body Poster contest. His poster is reproduced here with his permission!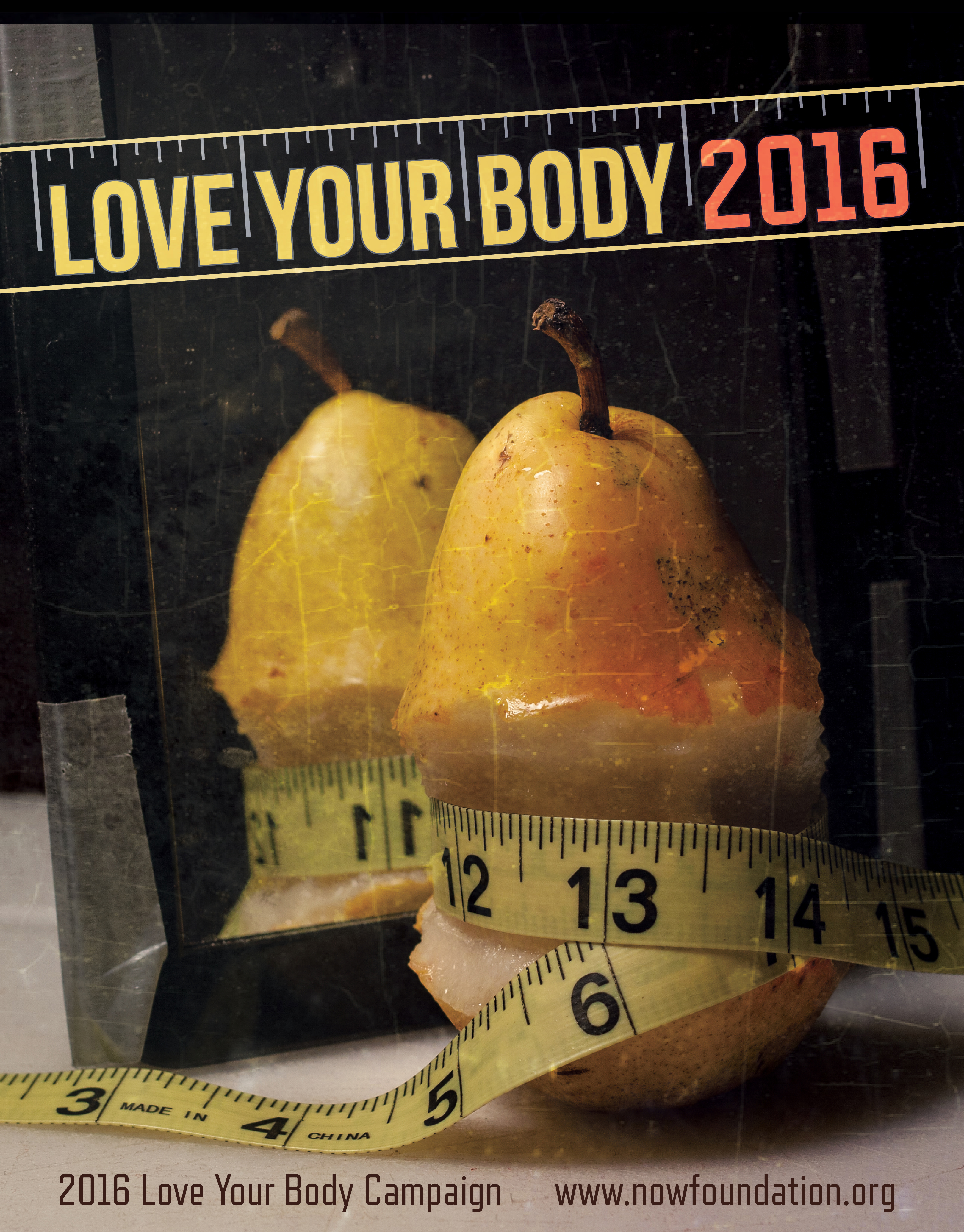 Kirsten Haglund speaks in honor of National Eating Disorders Awareness week

Kirsten Haglund, Ambassador for NEDA (and Miss America 2008) spoke to Bradley students on March 3, 2014. She was our guest on campus to honor National Eating Disorders Awareness Week -- it was a fantastic talk and an honor to get to meet her.
Her talk shared her personal battle with anorexia,shed light on statistics about the prevalence of eating disorders in America, and offered suggestions about what to do when a friend or loved one seems to be experiencing an eating disorder.